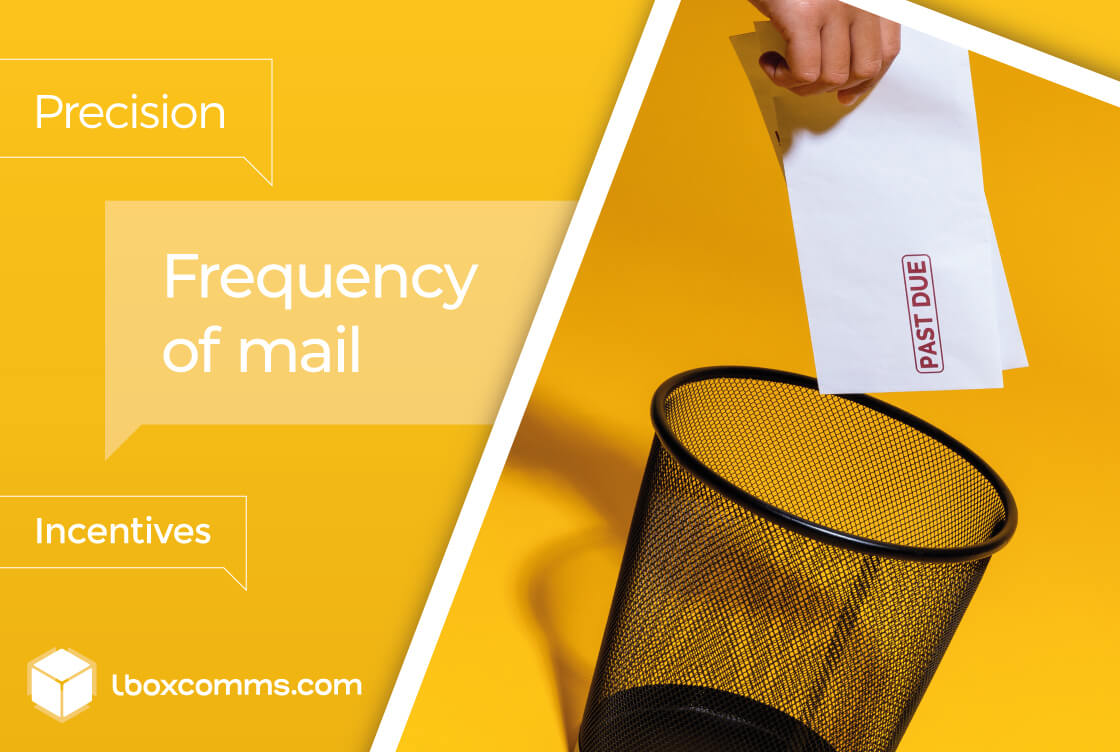 There's a common misconception that leaflet distribution – otherwise known as letterbox marketing, door drop distribution, leaflet drops, or whatever term you use – is a marketing strategy that's 'past its prime'. The reality is that nothing could be further from the truth.
If anything, leaflet and flyer distribution is one of the most sought-after and taken-for-granted types of business advertising. Lbox Communications, with over 25 years of experience carrying out leaflet distribution in London for companies, from Papa John's to Transport for London, would be the first to tell you the benefits of leaflet distribution campaigns.
How can you ensure the printed leaflets and flyers you send out don't end up straight in the bin? There are steps you can take to ensure your door-to-door distribution campaign is successful, and if you want to find these out, we suggest you continue reading this short guide.
How to ensure leaflet distribution campaign success
While some may say B2C or B2B leaflet distribution is old-fashioned and an unproven way of generating a positive return on investment, the reality is quite different. Regular customers of a leaflet distribution agency like Lbox Communications continually prove that targeted, well-executed and efficient campaigns are highly effective at generating new enquiries, growing your business and getting your target customers to take action.
While it's no secret that using a reputable, transparent, door-to-door leaflet distribution company, may often require a substantial marketing budget investment, you can rest assured knowing your door drop campaigns will be executed well. As far as reaching large numbers of households in specific localised areas goes, door drop campaigns are tremendously cost-effective and worth it in the long run.
If executed properly, your campaign will fare much better than if you opted for a cheap leaflet distribution company. Low-budget and inflexible letterbox marketing almost always results in your printed flyers and leaflets being immediately discarded. It's best to ensure that each person who receives your marketing leaflets interacts with it somehow, hopefully to a point where they perform your desired action and, ultimately, convert.
Here are some options to consider with your leaflet campaign to ensure that it's as successful and money-generating as possible.
Frequency of leaflet delivery
Consider how often you are distributing your leaflet marketing materials – because your customers may throw them away if they're receiving too many of them, too often. Leaflets, flyers and brochures with minimal distinguishing features don't stand out enough and often look spammy, which isn't an ideal image to represent your business. Moreover, receiving these materials too regularly can make people think they're just a repeat print run and thus more likely to end up in the recycling bin.
Before each door drop, you need to think about who will respond to something you send them. An excellent solution to this is to carefully target your audience before you send anything for print. At Lbox Communications, our data services are designed to help you achieve maximum clarity and direction with your audience targeting.
Leaflet design
Leaflet and flyer design is crucial for your audience to resonate with your brand and advertising materials. Leaflets that are too simple – and conversely, those that are too cluttered – will just get thrown away. So you may be wondering, "how should leaflets look?"
The rule of thumb is to be as precise as possible, prioritise your message over getting your logo noticed, use high-quality images, and make your calls to action (CTA) clear and concise. Each leaflet should be easy to digest so that you grab your audience's attention within the first few seconds of them picking it up.

Leaflet advertising incentives
Advertising is all around us – be it social media ads, emails and television or radio adverts – and there's no avoiding it. However, with leaflet marketing, your campaigns are incredibly tangible and flexible, particularly when you consider that each recipient has to interact with a leaflet in some capacity.
As well as making each printed leaflet clear, concise, easy to digest and high-quality, try and give people a reason to hold onto it. Incentivise your audience, and they're more likely to stick around, even if it means they contact you before converting – that's still a potential lead.
Using a reputable leaflet distribution company
While budget and advertising spending need to be considered, you get what you pay for with leaflet distribution services. Opting for cheap door-to-door distribution – in a cost-saving measure – will just lead to poor results and a low ROI. In fact, making that poor decision could end up costing you more down the line if your print and delivery demands can't be met. Or worse, you end up with low-quality marketing materials which just end up in people's recycling bins, which nobody wants.

Things to confirm with your leaflet distributors
When getting quotes from leaflet distribution companies in London, it's worth considering whether they provide:
GPS tracking for all leaflet deliveries.
Various types of leaflet distribution – such as Solus, shared or selective.
24-hour printing and mail fulfilment.
Competitive postage rates from leading companies such as Royal Mail.
Numerous case studies showcasing the successful campaigns they've run before.
Customer testimonials and reviews.
If you're looking for a company that meets all the above criteria, look no further than Lbox Communications. Get in touch today to discuss your leaflet distribution requirements.