Guides
7 Great Tips for Your Charity Leaflet & Direct Mail Campaigns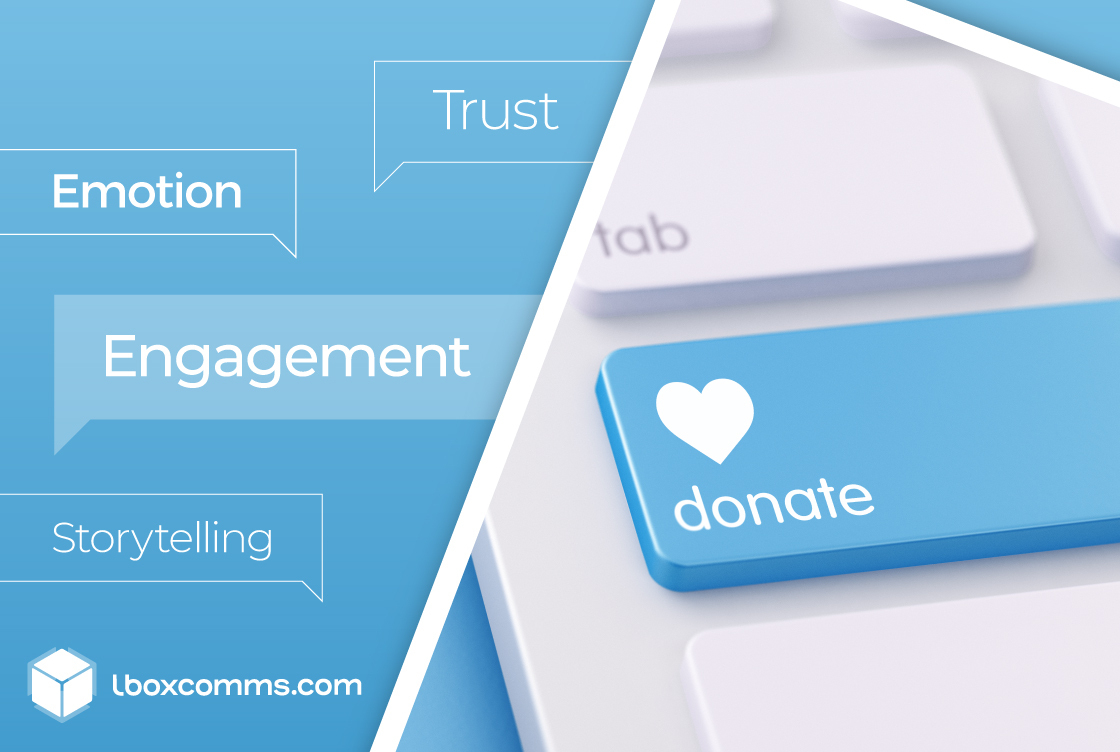 Key takeaways from this insight article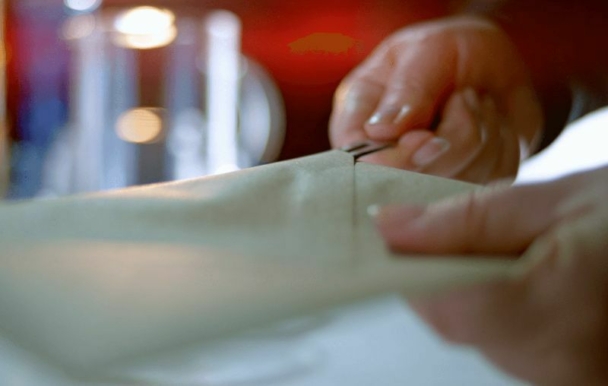 What you'll learn:
How productive leaflets and direct mail still are for modern charities

Reasons why you should be using them in your marketing mix

Important tips to maximise the potential of your campaigns

Effective ways to measure the success of your charity mailings
At the heart of any charitable or non-profit organisation is a need to engage with potential donors. In today's busy landscape, capturing people's attention and compelling them to support your cause is increasingly challenging.
To succeed, you have to inspire emotional responses. Communicate on a more personal level. Tell your story. All while making it absolutely clear what you want from your audience. And few mediums are as compelling as a powerful direct mail or leaflet campaign.
Here, we explain why mail delivers consistently for non-profit organisations, and share our top tips for capturing the imagination – and the donations – of modern audiences.
What is leafleting or direct mail for charities?
Using leaflets or direct mail for charities involves sending tangible mailings and items directly to your target audiences. This often comes in the form of written letters, postcards and brochures, but it can also include sending T-shirts, badges and other products to fundraisers.
Is leaflet or direct mail marketing effective for charities?
"Does direct mail even work anymore?" We hear this question a lot, especially when digital marketing channels like email and social media are so popular today. But the answer is a resounding YES – particularly for charities and fundraisers.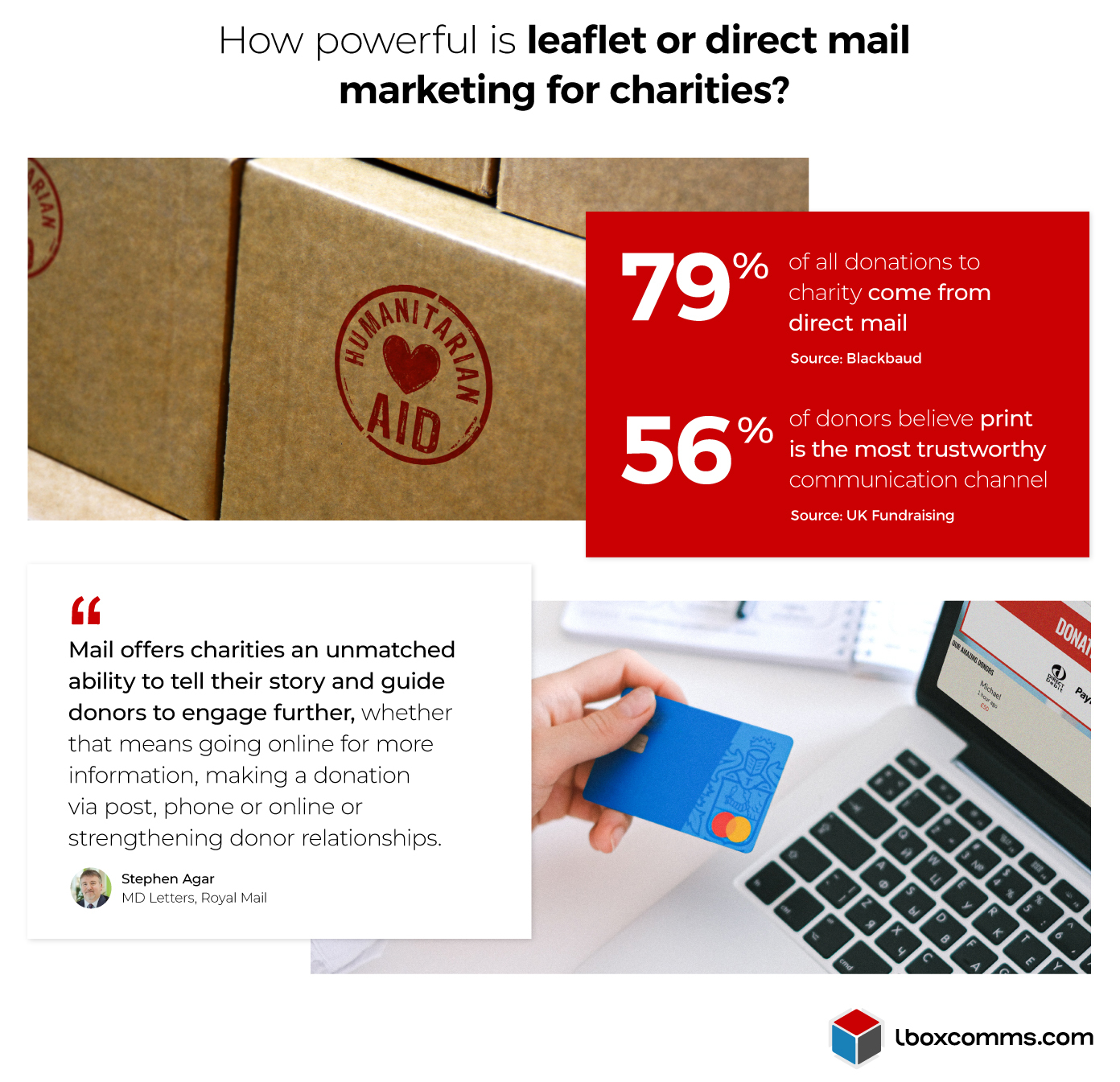 People trust and value mail more than digital
To inspire people to part with their hard-earned money, you need to convince them that you are trustworthy. Addressed mail and door drops accomplish this much more effectively than digital mediums.
87% of people say they find mail believable, while just 48% say the same about emails. This extends across age groups; Gen Z audiences, considered one of the most generous generations ever, see mail as their second-most trusted channel (behind search engines).
Plus, 70% of people say receiving mail makes them feel valued. This helps them form a better impression of your brand – and increases the chance they'll support your cause.
Direct mail leaves a lasting impression
Engaging someone over email, paid advertising or social media is a challenge. There is so much competition, and a mix of skim-scrolling and digital fatigue can mean online messages don't sink in.
Print and mail has a long-term impact. Because the average mailing stays in the home for over a week, there is more opportunity for your items to resonate with your audience and inspire action.
What about recall? Direct mail is 49% more memorable than emails, meaning people can better remember your brand and core messages, even after they put away your leaflet.
Mail provides more room for storytelling
The blink-and-you-miss-it nature of emails or social media means you often can't express your story as fully as you'd like. This is a key issue for the charity sector, as good storytelling tugs on people's emotions and inspires them to act.
Physical mailings give more freedom for your story to breathe, so your message can truly resonate with your audience. In fact, 92% of all charity-based mail is engaged with, and 82% of fundraisers say they value this extra space for storytelling.
Direct mail delivers strong returns on investment
While charities are not interested in making money for themselves, they still use donations as a way to measure their return on investment (ROI). Direct mail and leaflets deliver great results here too – 35% of marketing campaigns that use direct mail record an ROI benefit (compared to just 23% of those without).
Moreover, the average response rate for direct mail is 4.4% – 36 times greater than for emails.
Mail is great for relationship building
Fundraising typically isn't driven by "spur-of-the-moment" decisions. People often become lasting donors, so it's vital to foster a good relationship with your supporters. Remember – it's much easier to encourage existing patrons to leave an endorsement than to find new donors.
93% of fundraisers say that mailings enhance the supporter experience, building loyalty and engagement. At the same time, 72% of donors like receiving items in the post that recognise their support.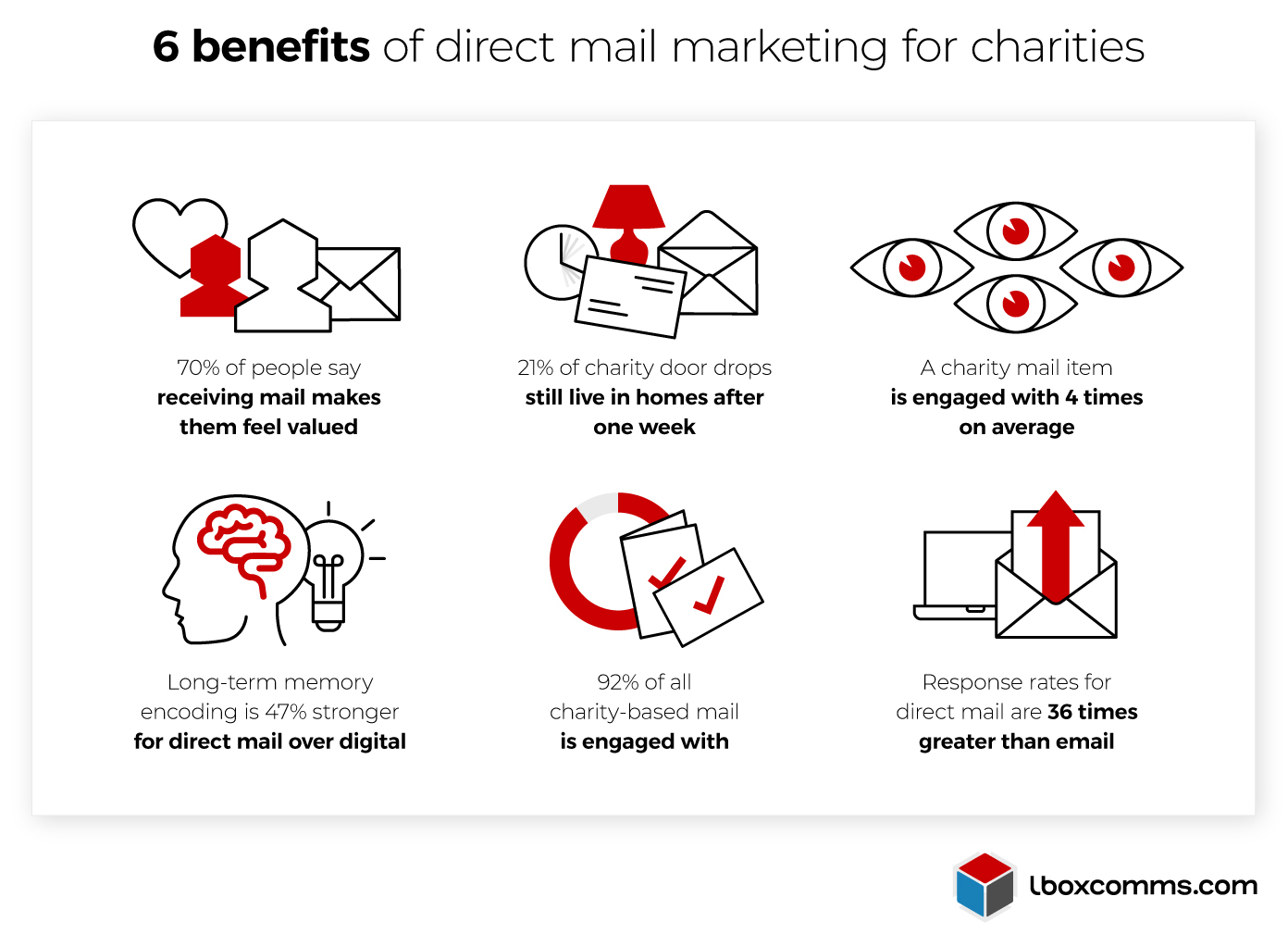 7 tips to maximise the potential of direct mail for charities
1. Target the right audience
The foundation of any successful charity leaflet or direct mail campaign is the right audience. Carefully evaluate the characteristics of your donors and align this with the aim of your campaign to ensure you only reach the right people.
Are you branching out into a completely new audience? Or reconnecting with past donors about supporting an initiative or event? Your answer is crucial to crafting your mailing list.
Keep in mind that Partially Addressed Mail (PAM) may offer a more cost-effective route for larger campaigns. Alternatively, working with a mail service like DM360 Direct Mail means you secure data cost-effectively from trusted sources.
For more specific advice on direct mail audience targeting, check out the guidance from The Chartered Institute of Fundraising.
2. Focus on telling a story
As highlighted earlier, storytelling is a powerful way to appeal to your audiences. From real-life case studies to strong, authentic imagery, use your content to weave a narrative that inspires action:

Make the most passionate voices your storytellers

The most powerful stories are personal stories

Your audience wants to know their role in your story
3. Keep your copy skimmable
While your language should be emotive, it shouldn't be long-winded. Content that is easy to skim will have the biggest impact on readers who don't want to wade through tons of text to get the message. With this in mind:

Actively use bullet points

Keep sentences and paragraphs short

Bold and underline key info

Put boxes around the most essential details
4. Work with experts to streamline costs
Having worked with charities for many years on both direct mail and leaflet campaigns, we understand how tight fundraising budgets can be. If you want to get the most value, working with an experienced team can be invaluable:

5. Help your envelopes stand out
While direct mail is far less crowded than email inboxes or social media feeds, your mailings are still competing for attention on potential donors' doorsteps.
Unique branding and messaging on your envelopes can instantly catch the eye of potential respondents.
6. Make your calls to action clear
Your calls to action are the most emphatic elements on your mailings. If you've managed to strike a chord with your reader, it should be clear and obvious what you want them to do next.
Whether you embolden the copy, create dedicated boxes and bubbles, or mix up the branding, it is vital that you make your CTAs as simple and direct as possible.
Consider using QR codes or personalised URLs in your CTAs. Not only does this make it easier to track your campaigns' performance, but 35% of donors prefer to respond to direct mail by donating online.
7. Follow up when readers respond
Finally, keeping up communication is key in generating a loyal following. If people donate through the QR code on your latest newsletter, send them a personalised thank you letter. If they took part in a recent fundraising event, deliver a thoughtful message or gift.
Donor retention is critical for charities and non-profit organisations. Clever, consistent use of direct mail goes a long way to fostering these relationships.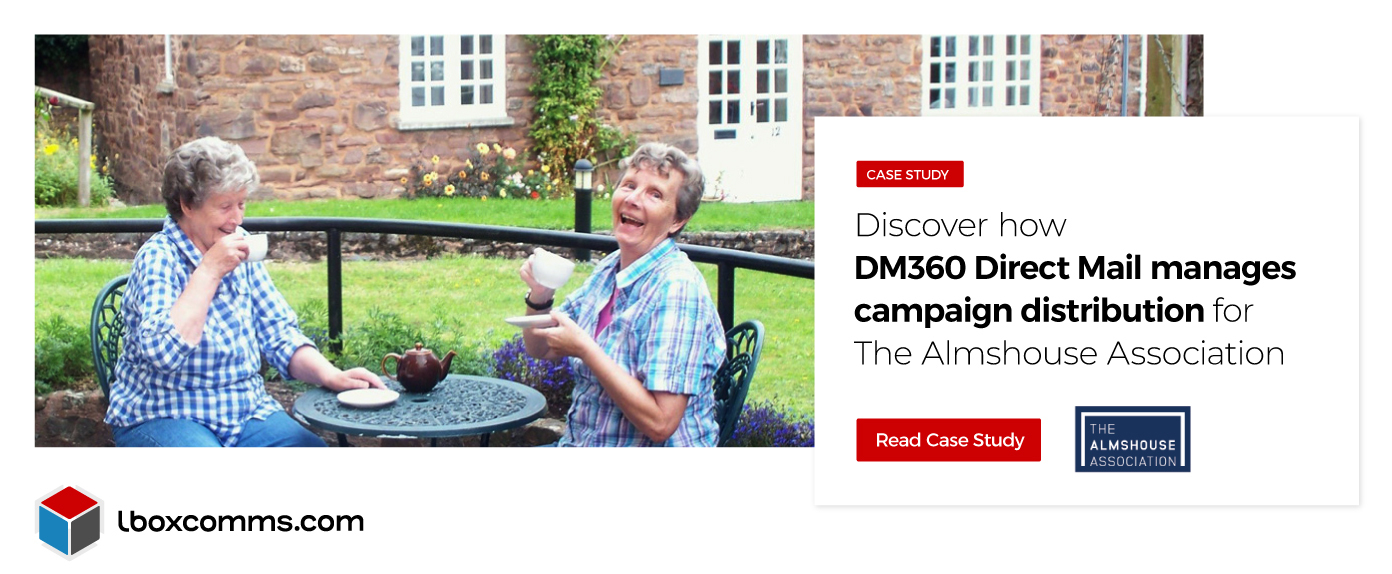 How can charities measure the success of campaigns?
Depending on the purpose or nature of your charity's leaflet or direct mail campaign, there are several metrics you can use to measure its success:
Response rate
The percentage of responses you receive against the total mailings sent.
Conversion rate
The percentage of responders who become donors or take your desired actions.
Average donation size
An average of the value of donations you received from respondents.
Return on investment (ROI)
The cost invested into the campaign against the value of donations received.
You can learn more about tracking the performance of your campaigns in our insight 5 Ways to Measure Your Direct Mail Marketing Success Rate.
Trust the experts in charity direct mail marketing and leaflet campaigns
We hope that this has helped you understand why direct mail and leaflets are so valuable to charities, and how you can boost your campaigns' performance with a few simple tips.
Our years of working with charities across the UK makes us the perfect partner to ensure your campaigns reach the right audiences consistently and cost-effectively.
DM360 Direct Mail
Comprehensive data sourcing. Practical design advice. Rapid print and fulfilment. Reliable, cost-conscious postage. All returns and suppressions taken care of.
Whether you require a one-off service, or end-to-end management of your direct mail campaigns, DM360 has you covered, maximising the impact and ROI of your mailings.
London Leaflets
Experience targeted leaflet distribution anywhere inside the M25, handled by our full-time team of uniformed, GPS-tracked staff.
With 4 distinct services for our leaflet drops in London – Network, Solus, Shared and Selective – we can plan and execute the ideal way to get your message in people's hands.
Ready to unlock the potential of your charity campaigns? Get in touch with us today and let's talk about how we can help you.