Direct Mail
How to Measure Direct Mail Marketing Campaign Success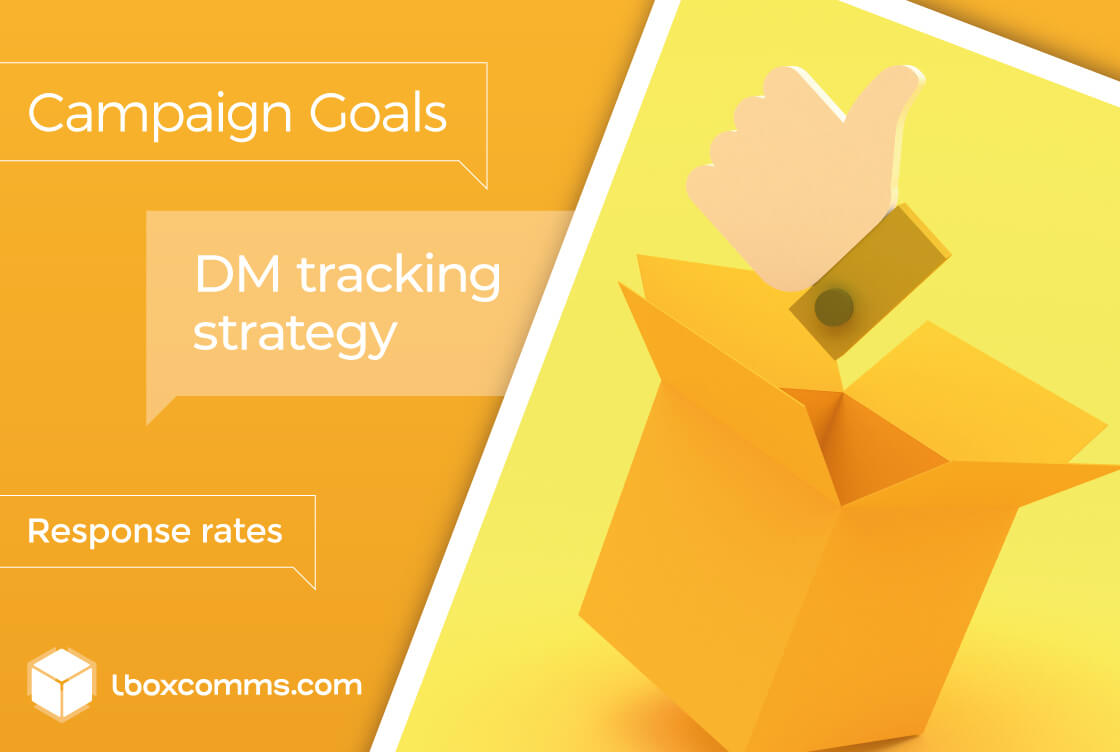 If you're unsure of how to measure your direct mail campaign response rates accurately, or you need clarity on what your actual return on investment is, then this guide should help you. Lbox Communications have curated a short guide on how you can accurately measure your direct mailing success, set up reliable tracking methods, determine metrics, record results, and evaluate how your direct mail marketing performed against your targets.
Tracking and measuring direct mail success rate
It's easy to assume that a direct mail campaign has been successful if you see an apparent increase in sales, leads or enquiries. However, that's not all there is to consider when assessing direct marketing campaigns, as sometimes campaigns can be more or less successful than they appear.
Setting up detailed and structured direct mail tracking methods is recommended, so you can accurately measure your campaign performance.
At the very least, you should measure how effective your investment has been – not in terms of how many physical leaflets, booklets, flyers or other printed mail you've sent, but rather assess the intrinsic value of your campaign. For example, are your campaigns successfully moving your potential customers through the funnel? Are they driving your customers (from your prospect list) to take action and purchase from you?
In short, we recommend you assess what is vital to your business to make direct mail work for you. Success varies from organisation to organisation. Establish your benchmark and measure progress based on what's important to you. Use consistent metrics to measure the success of one campaign versus the next, rather than comparing two different direct mail marketing campaigns with two drastically varying goals.
Choose your direct mail tracking strategy
The golden rule with any direct mail advertising campaign is to ensure they encourage your audience to take action. Therefore, the call to action (CTA) should clearly and boldly stipulate that the reader should do something after digesting the material.
This could be:
Visiting your website to sign up for a service
Completing a form to receive additional information or support
Contacting you for a demonstration or to claim a gift
Calling your phone number to make an enquiry
Keep in mind that you don't want to use a CTA that's outside of the scope of your business-customer relationship.
So when you set up direct mail tracking, you should first make sure that any point of contact listed is unique. The point of contact should always be trackable; otherwise, you'll have no way of attributing sales, revenue or leads to the campaign.
Some common types of direct mail CTA tracking include:
Trackable phone numbers
Coupon or QR codes
Trackable URLs
From then, you can assess what to track with your direct mail marketing KPIs, which can include:
Average response rate
Conversion rates
CPA (cost per acquisition)
Average order size
Revenue per order
The above is not an exhaustive list but gives you an idea of what to look for when assessing your direct mail marketing.
Set direct mail campaign goals
Setting campaign targets is critical to achieving a winning campaign, as without goals, you aren't getting an accurate indication of performance. Some good examples of qualitative direct mail campaign goals include:
Increase product sales
Secure more consultations, meetings or introductory calls
Increase pipeline
Achieve a certain number of responses
You should consider how your current direct marketing efforts are performing to understand how 'success' will be defined in your next campaign. An example of a quantitative goal for your next campaign could be to increase Q1 product sales by 35%. This could be established by measuring relevant metrics to define your baseline, and evaluating your KPIs to help you understand what benchmarks you have to hit to be successful.
Evaluate the success of your direct mailing
Depending on your campaign metrics and targets, your evaluation will look slightly different.
Increased response rates
These are the percentage of people who respond to your direct mail leaflets, packages or printed materials which you can see in a response rate report. Determining changes in mail response rates comes down to assessing how many people get in touch having received printed letters, versus how many people reach out without any mail.
Increased conversion rates
Conversion rates are the percentage of people who become paying customers during a campaign. Again, look at the number of people who convert due to receiving direct mail versus those who don't receive anything.
Increased customer retention rates
Retention rates are the percentage of customers that your organisation retains throughout a set time period. Determining changes in retention is slightly trickier, but you have to look at your total customers at the start, during, and at the end of a certain period. Once again, the measurement should look at those customers who have received direct mail against those that haven't.
Hopefully, the above direct mail marketing guide has helped you understand measuring and tracking campaign metrics more thoroughly.
End-to-end direct mailing services
Lbox Communications is an experienced direct mail marketing agency and mailing house with over 25 years of experience handling end-to-end support and complete campaign management for our clients across the UK.
If you need any assistance or advice about mail fulfilment, printing, delivery and our GDPR-compliant data marketing services, we'd be more than happy to help. Click here to fill in our contact form, and one of our team will be in touch soon.