Targeted Delivery and Mapping Platform - TDMP
Reaching residents, businesses, constituents and stakeholders is now simpler than ever
tellthem™: the fastest, easiest way to get crucial notifications and consultations to the people who need them, when they need them. Our one-of-a-kind Targeted Delivery & Mapping Platform (TDMP) gives you the power to map delivery areas and arrange print and postage of your communications in minutes – all online, with no subscription cost.

Your hours spent hand-drawing maps and contacting print and delivery services are over.
From large targeted radiuses, to the precision of single postcodes or even specific sides of the street – take care of everything in one platform, tailored to your requirements.
When you need to inform communities, you tellthem™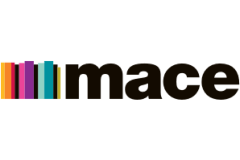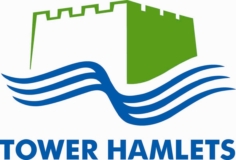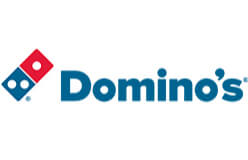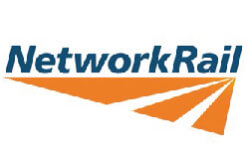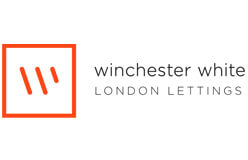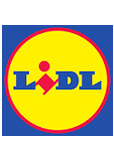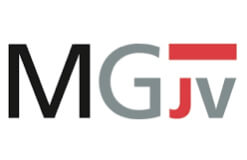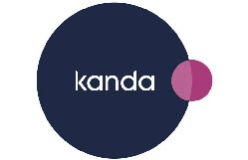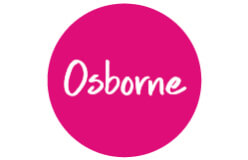 Trusted by
over 500 clients
tellthem™: the free-to-use mapping and planning tool.
No subscriptions.
No limits.
Plan an infinite number of campaigns anywhere in the UK at no cost

Only pay for print, fulfilment and delivery upon order

No more hand-drawn maps – draw custom delivery areas online in seconds

Plot radiuses and custom maps, or target single postcodes, rail lines and more

Property counts instantly update with every map you draw

Both postage and unaddressed delivery available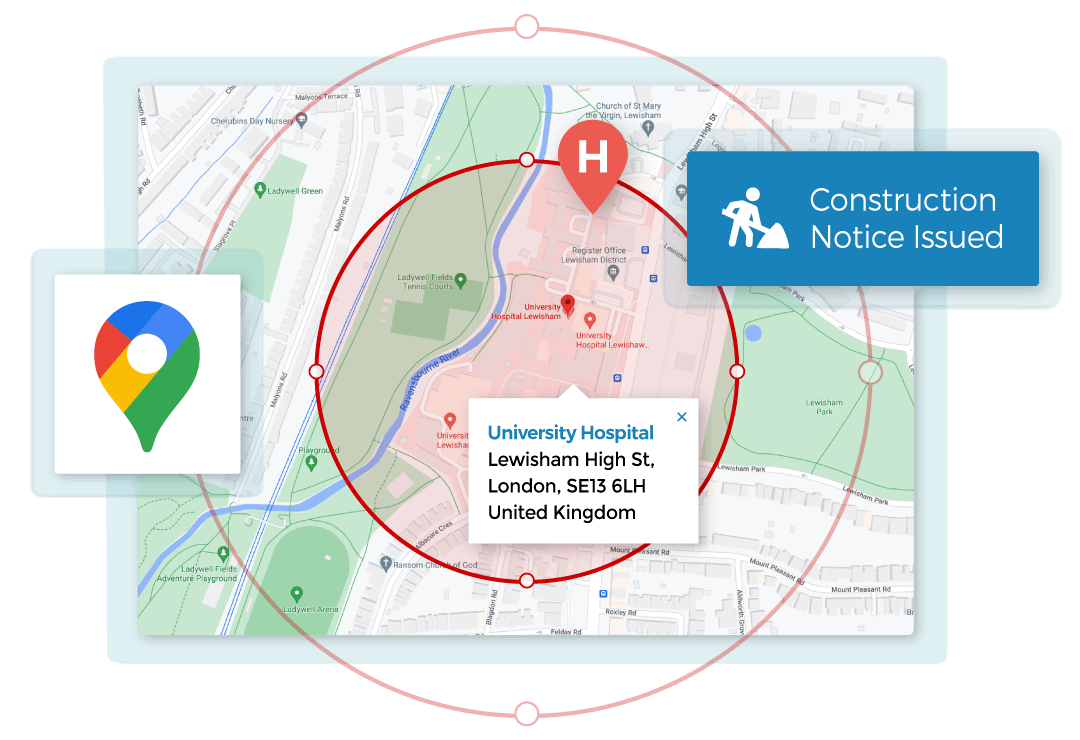 Instant location searches
Locate your audience immediately with our versatile search system. Input postcodes, towns, cities – you can even search by engineer's line references (ELR), or use a specific what3words code. Whatever details you have, the powerful search function means you find your delivery area in no time.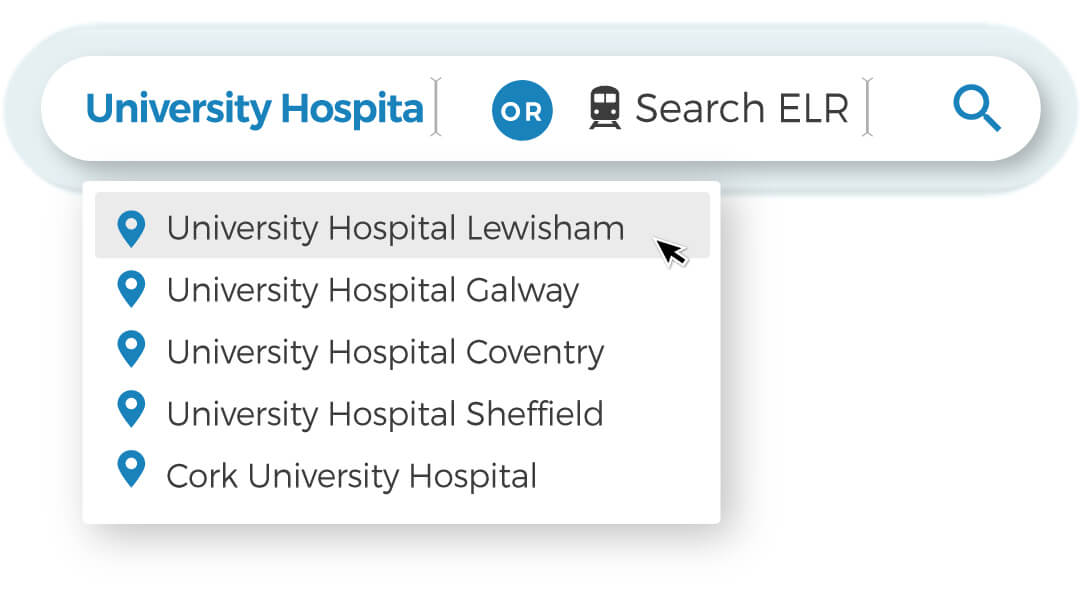 Customisable, straightforward mapping
Three intuitive mapping tools – Polygon, Radius and Buffer Line – allow you to create targeted, custom delivery zones in seconds. Hone in on single roads and postcodes, or plot multiple maps at once to cover larger areas. Wherever you need to reach, mapping your audience is faster, simpler and smarter than ever.
Draw custom maps of any size, shape and scale – the ultimate flexibility for every job
Inform everyone within a precise distance of a specific point of works in their area
Let people nearby know when you're working on stretches of road, railway lines, rivers and more
Real-time mapping and quotes
Changes to the size of your target map, delivery method or mail format are immediately reflected in your job quote and address list. These instant updates give you complete peace of mind over where your mail communications are going, and how much they will cost – total transparency at all times.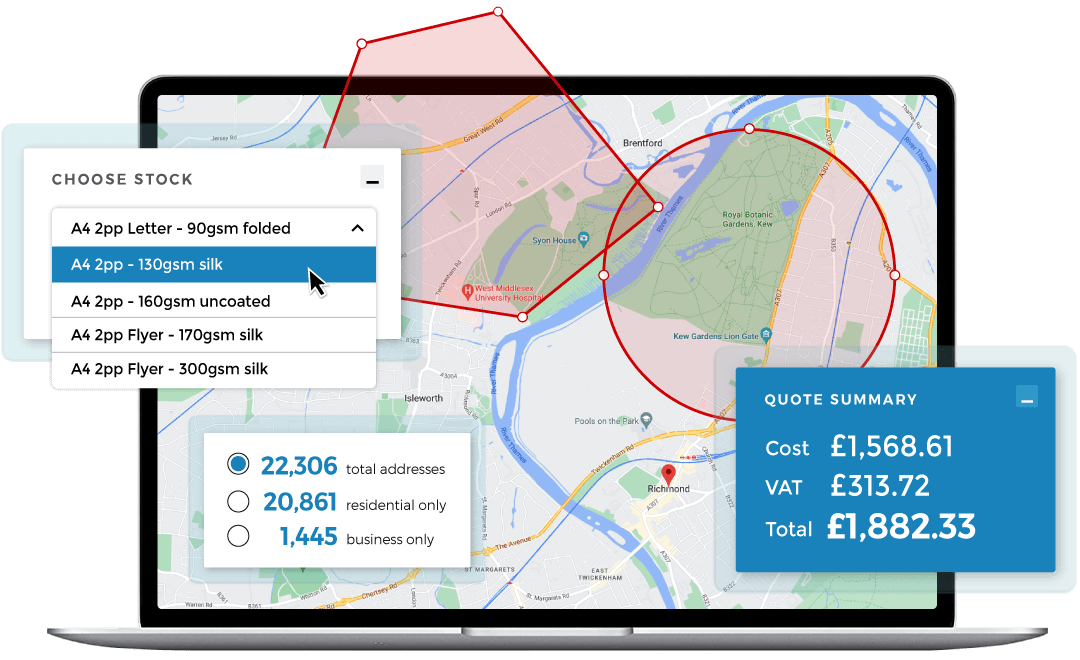 Versatility, reliability, speed – take control of your notifications
Postage or unaddressed delivery?
We offer a range of trusted solutions to ensure your notifications reach their destination. 1st and 2nd class Royal Mail delivery is available to all locations UK-wide. Alternatively, unaddressed delivery can be arranged for any jobs inside the M25, reliably handled by our dedicated team of uniformed, GPS-tracked distributors.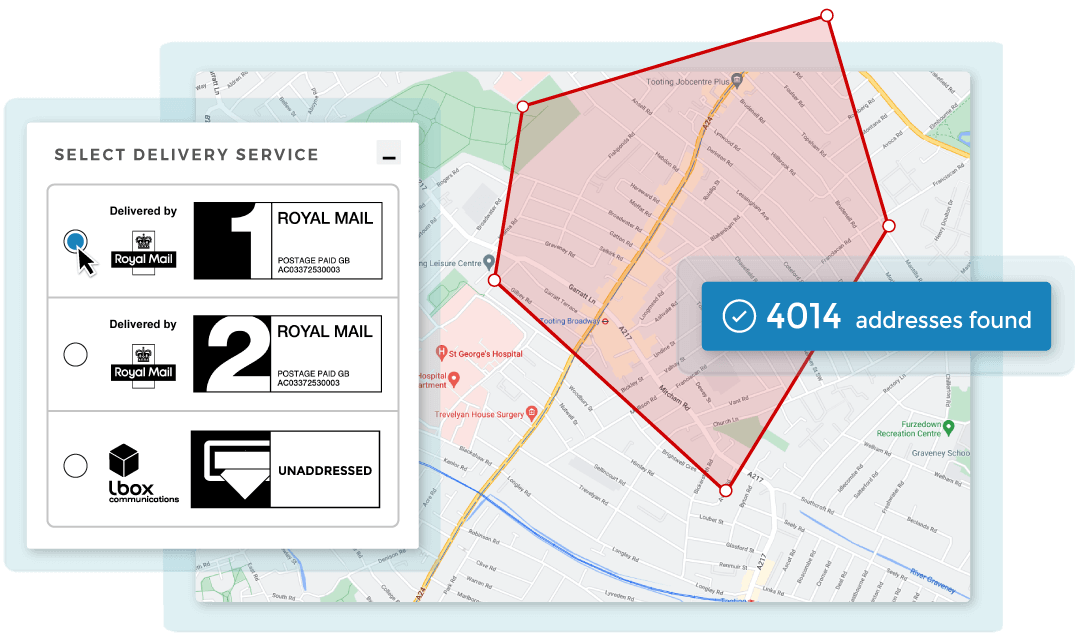 Notices that arrive on time, every time
Reach residents, businesses, constituents and stakeholders right on schedule with tellthem™. Select your designated delivery date, and our industry-trusted print, fulfilment and postage solutions turnaround your mailings at maximum efficiency.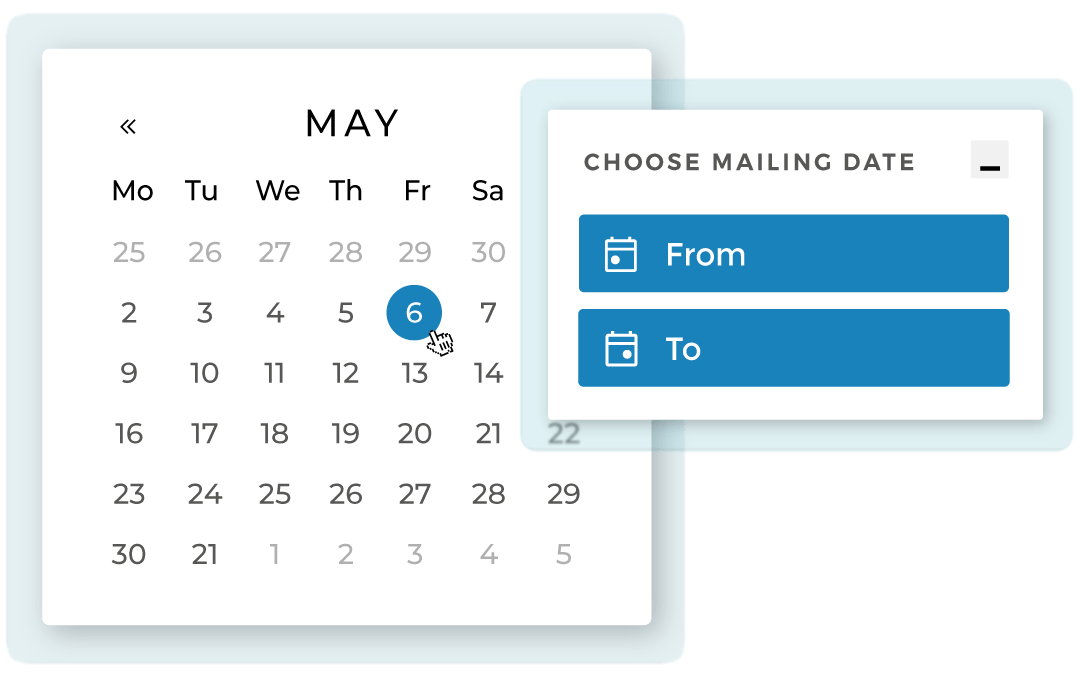 Next-day delivery? No problem!
When you need to meet tight deadlines, we guarantee to produce and send orders of up to 10,000 items at 24 hours' notice, across both Royal Mail and unaddressed delivery.*
*Royal Mail – next-day postage for orders made before midnight the prior day.
Unaddressed – next-day delivery for orders made before 2pm the prior day.
Exclusive features for
rail communications
---
Identify the exact stretch of rail line you're working on with our unique ELR search function, developed through our long-lasting relationship with Network Rail. This gives you the ideal starting point to custom map your delivery area and get communications out to everyone nearby.
Simply select your route, communication date and upload your artwork, and we take it from there, delivering your notifications with speed and accuracy.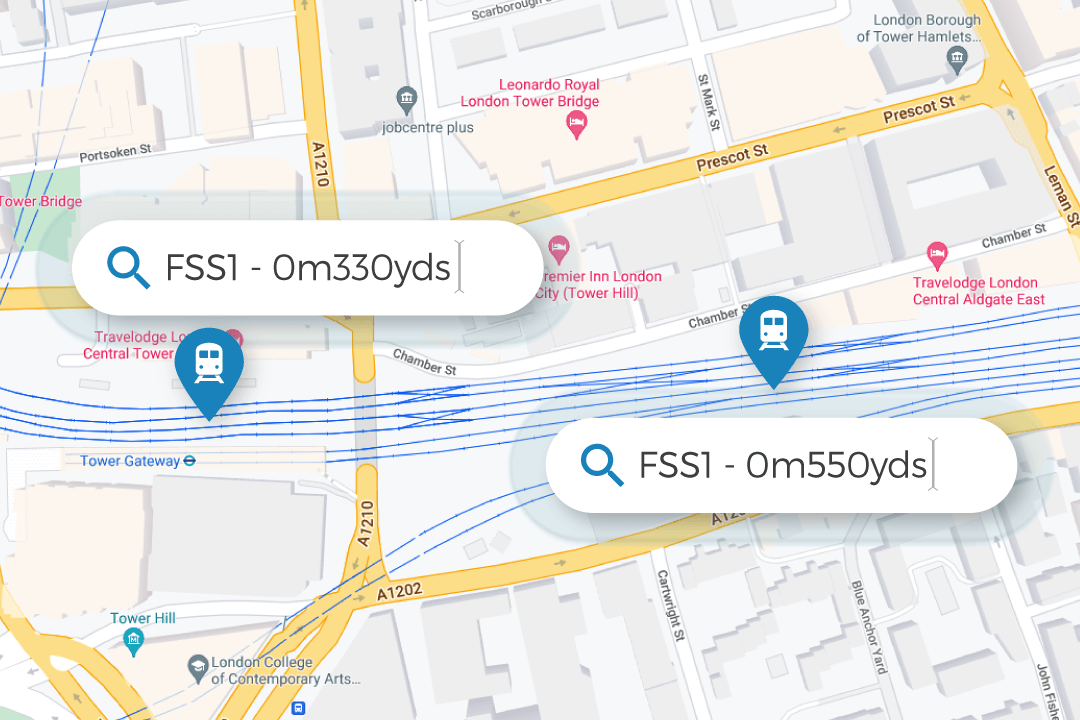 Directly upload your
print-ready artwork
At Lbox, notifications are produced with impeccable quality, on time and on budget. Through our commercial-grade digital printers, or our reputable lithographic print partners, we have the capabilities to print and fulfil high-calibre mailings at short notice, and even assist with custom mailing sizes and setups.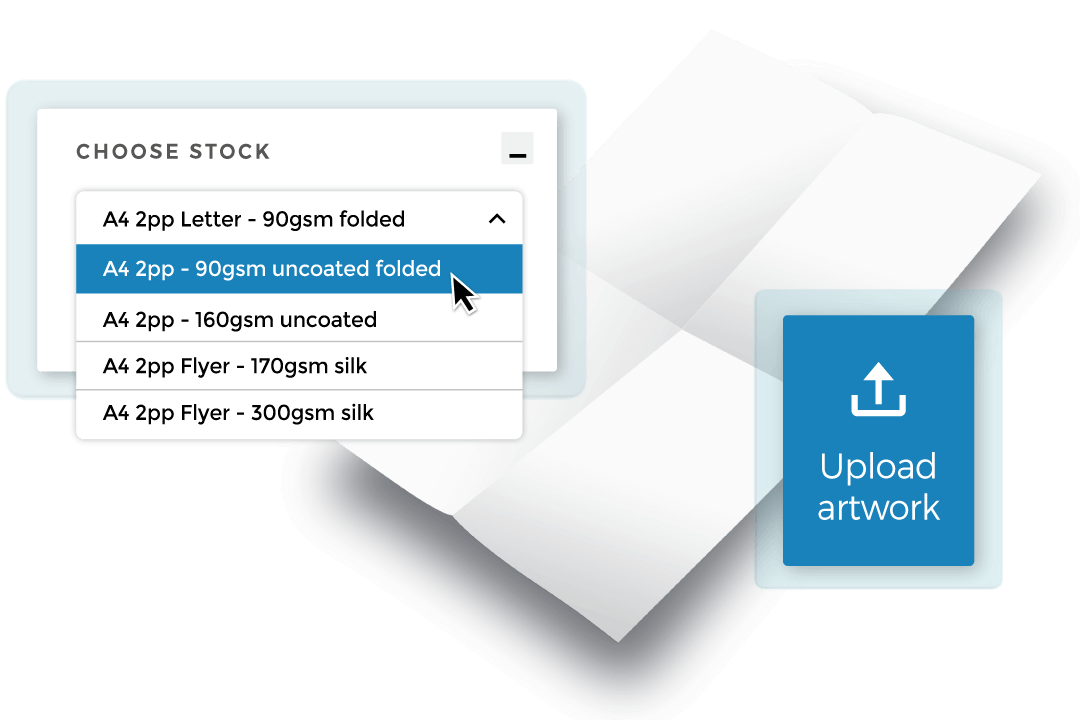 Transform your world with the ultimate TDMP solution
We customise tellthem™ to your exact specifications. Your features and your preferred format parameters – we work with you to ensure you get what you need from your TDMP platform, so your communications reach audiences quickly and accurately.
Instantly work out coverage areas for free
With no subscription, you can plan an infinite number of jobs and maps at no cost. Arrange campaigns in advance and only pay when you place your mailing order.
Plan communications faster than ever
Map-drawing. Print. Delivery. You'll find everything you need to mobilise your communications in tellthem™, saving you time, resources and stress. The most efficient way to inform communities.
Keep and track your jobs in one place
Every job you create, past, present and future, is permanently stored in your account. Track progress 
at all times and order repeat jobs straight away.
Guides, FAQs and support always available
Ensure you make the most of your tellthem™ platform. From how-to videos to your account manager's contact details – you're always a click or two away from the help you need.
Set up and go – free unlimited planning and mapping
Once your tellthem™ account is set up, you can utilise its planning and mapping function as often as you like. No subscription. No restrictions. You only pay upon confirming your order for print, fulfilment and delivery.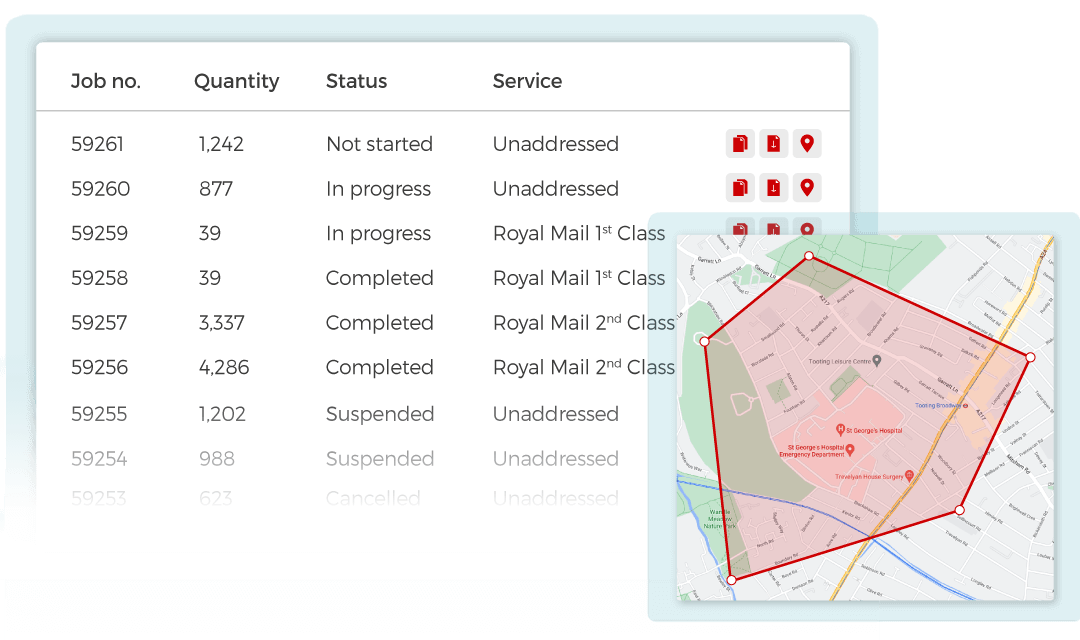 Some of the sectors
benefiting from tellthem™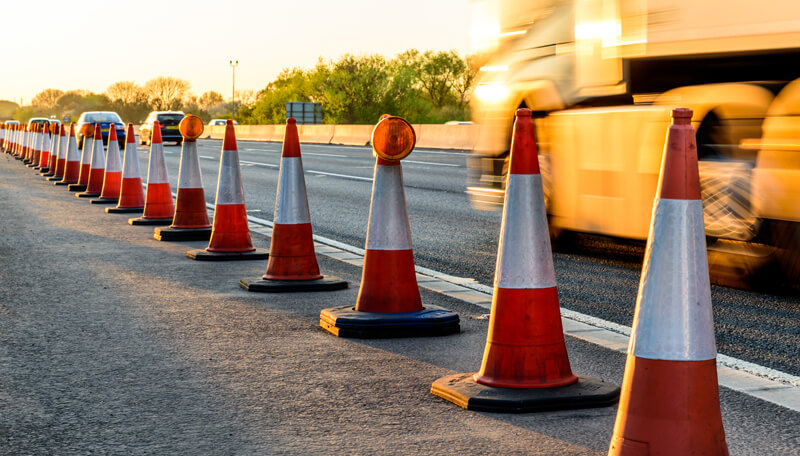 Road & Highway Works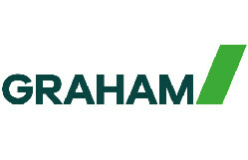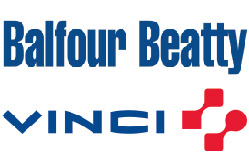 Featured Insights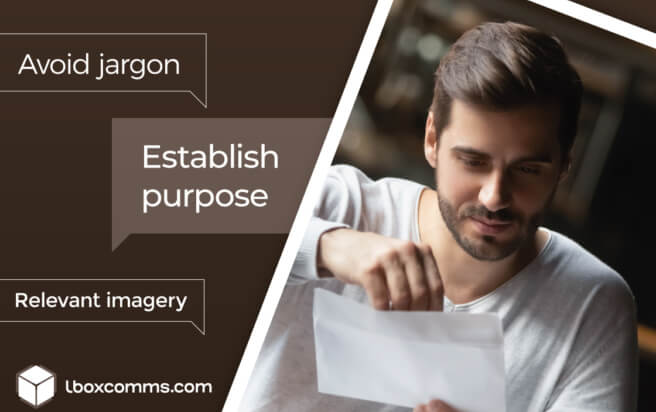 tellthem
Find out more about planning communications and public consultations, why they are important, and how to do them…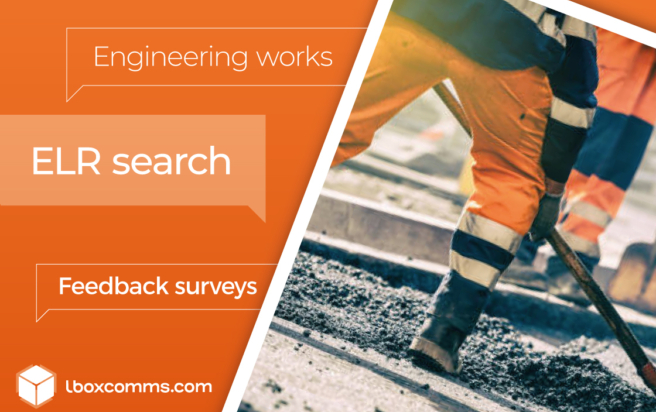 tellthem
Read our expert guide on the importance of railworks notifications to local residents as well as methods to help…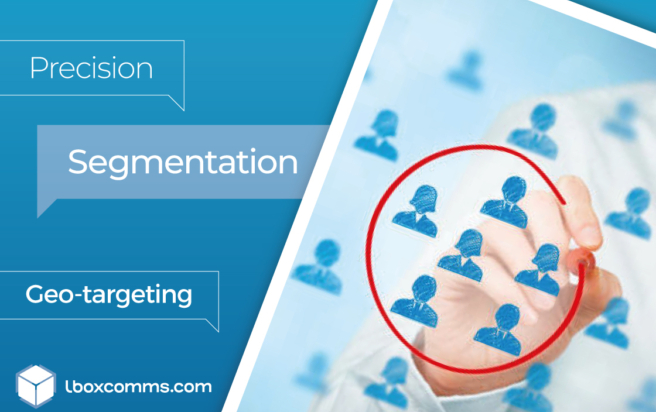 tellthem
Read our comprehensive guide on using postcode targeting for crucial mail communications when you only need to reach…
Why use the tellthem™ Targeted Delivery & Mapping Platform (TDMP)?
Ahead of any upcoming construction project or development, it is vital that local residents, businesses, constituents and stakeholders know how this will affect them. Whether it is a legal obligation or industry best practice, you are responsible for making sure everyone nearby is aware of what's going on.
Direct mail and letter drops are the most effective way to get construction communications, rail notifications and all forms of residential communications to people:

Letterboxes are universal, ensuring everyone affected by your planning communications receives your notifications

Mail communications are tangible – recipients must pick up and engage with them, not ignore them like they could a text or email

Mail marketing is widely considered more trustworthy than digital communications

You can track whether addresses received your community consultations to demonstrate your obligations have been met
Yet for the longest time, this has been a time-consuming, exhausting process.
People waste hours on the Royal Mail postcode finder locating and copying over addresses, or hand-drawing delivery zones on paper maps. They spend ages talking to separate print and posting companies, and coordinating them to guarantee mailings reach their destinations on time.
tellthem™, the one-of-a-kind Targeted Delivery & Mapping Platform (TDMP), accelerates this process and makes life easier for those involved in these key communications.
Rather than lose hours manually locating addresses, rapid search and intuitive mapping tools mean postcode targeting can be done in seconds. Existing postcode lists can be dragged and dropped into the platform to instantly create your delivery areas. Campaign planning is sorted in minutes, all at no cost to you:

Choose your delivery method – 1st/2nd class Royal Mail or unaddressed delivery

Select your delivery date on a simple calendar

Directly upload your print artwork and pick your preferred stock

Exclusive search features help map and organise rail notifications to residents

Track campaign costs in real-time before finalising your quote
Then, once all your details are locked-in, our print, fulfilment and postage service takes over to get your notifications in people's hands on schedule. One central, online resource that handles everything and makes this once-painful task practically effortless.
Our clients use our unique direct mail mapping platform to plan and send a range of crucial messages to residents, businesses and beyond, including:

Rail work communications

Construction communications

Planning communications and consultations

Traffic communications

Built environment communications

Planning engagement letters

Community consultations

Constituent newsletters and announcements
So, why use tellthem™? The world's first TDMP transforms how you meet your obligation to engage and communicate with communities affected by your projects. One complete platform at the heart of a faster, simpler communication strategy for your organisation.
When you need to inform communities, you tellthem™.

tellthem™: Frequently Asked Questions
What is a Targeted Delivery & Mapping Platform?

Targeted Delivery & Mapping Platform (TDMP) is an acronym we coined to describe the type of software that tellthem™ is – an all-in-one, easy-to-use online portal for planning communications.

With tellthem™ you can:


Target specific communities to send your residential communications using precise search capabilities, enabling you to locate areas by cities, towns, postcodes, nearby landmarks, what3words references, etc.

Map delivery areas rapidly with a variety of drawing tools, and see updates on the number of addresses in this area that will receive notices of building works, public consultation planning notices, community newsletters and more

Arrange every element of print, fulfilment and delivery in a couple of clicks, and ensure your communications reach the intended recipients on time and on budget
How much does it cost to use tellthem™?

Once your tellthem™ account is set up, you can plan an infinite number of maps and campaigns at absolutely no cost. There is no subscription and no ongoing fees – you only pay when a job is submitted and we've started work printing and fulfilling your mail communications.

We believe in complete transparency and no hidden costs, which is why the cost of any job instantly updates when you change the size of a map, delivery option, paper stock and more. This ensures that you are always informed about how much your job will cost at all times.

Plus, before any job is submitted, your final quote is displayed on-screen and available in a downloadable PDF, so you can check everything is correct before you confirm it.

Why is sending community notifications important?

Whether best practice or a legal requirement for your project, it's often vital to keep residents, constituents and stakeholders informed of construction or development works that could affect their daily lives. From their perspective, the less disruption they have and the more information they receive, the better.

Distributing physical, written communications is the most effective way to keep them informed, allowing them to influence the environment where they live. Whether it's notifications of construction works, or a regular community newsletter, these materials will help ensure they know of events in their vicinity, and of any actions they can or need to take.

Because organising resident communications and notifications has often been a time-consuming process, involving multiple parties and strict deadlines, tellthem™ was created to streamline everything into a one-stop online platform.

By making it faster and simpler to map areas, obtain property counts and arrange print and delivery, we help ensure your crucial communications reach the right people efficiently and proactively.

What types of community notifications can I send with tellthem™?

tellthem™ allows you to send a wide range of unaddressed and direct mail communications to audiences across the UK faster and easier than ever before. These include:

Construction communications and construction project newsletters
Community engagement newsletters
Public consultations
Invites to public exhibitions
Notices of planned building works
Rail communications
Planning and development communications

For infrastructure owners, contractors, developers, local authorities and councils, tellthem™ empowers you to keep residents, businesses, constituents and stakeholders informed quickly and cost-effectively. Mail campaigns run smoothly and efficiently, and the right audiences are always kept in the loop.

Do you need to upload a list of addresses to tellthem™?

No. tellthem™ saves you from compiling lists of mailing addresses, or wasting hours on postcode finders, and allows you to identify recipients in seconds.

Using our three distinct drawing tools – Polygon, Radius and Buffer Line – you can create custom maps immediately at any scale, and get instant real-time data on all properties contained within your chosen area. You can even filter between residential and business addresses depending on the purpose of your campaign.

However, if you do already have a pre-existing mailing list, you can also upload this directly to tellthem™ and use this as the base of your campaigns.

Try it for yourself and discover the time-saving potential that tellthem™ has unlocked for our clients.

How can tellthem™ help with construction communications?

tellthem™ makes notifying residents, businesses, constituents and stakeholders of upcoming or ongoing works in their area quicker, simpler and smarter than ever before.

From temporary roadworks to lengthy property developments, it is crucial that the right people stay informed at all times. tellthem™ eliminates all of the wasted hours and frantic phone calls that have long affected this process. Individual streets, to entire postcodes and regions, you can target campaigns with absolute precision and reach audiences with unrivalled efficiency and cost-effectiveness.

Learn more about our approach to construction communications.
Is tellthem™ just another postcode finder?

No, tellthem™ is much more than a postcode finder. It makes identifying addresses instantaneous using our interactive map and drawing tools – no more copy and paste or annoying spreadsheets.

Plus, while a postcode finder is just a tool to generate mailing lists, tellthem™ goes further by enabling you to arrange print and postage of your mailings in just a couple of clicks. It is your one-stop destination for all of your crucial communications.

Read more on why you no longer need to depend on postcode finders.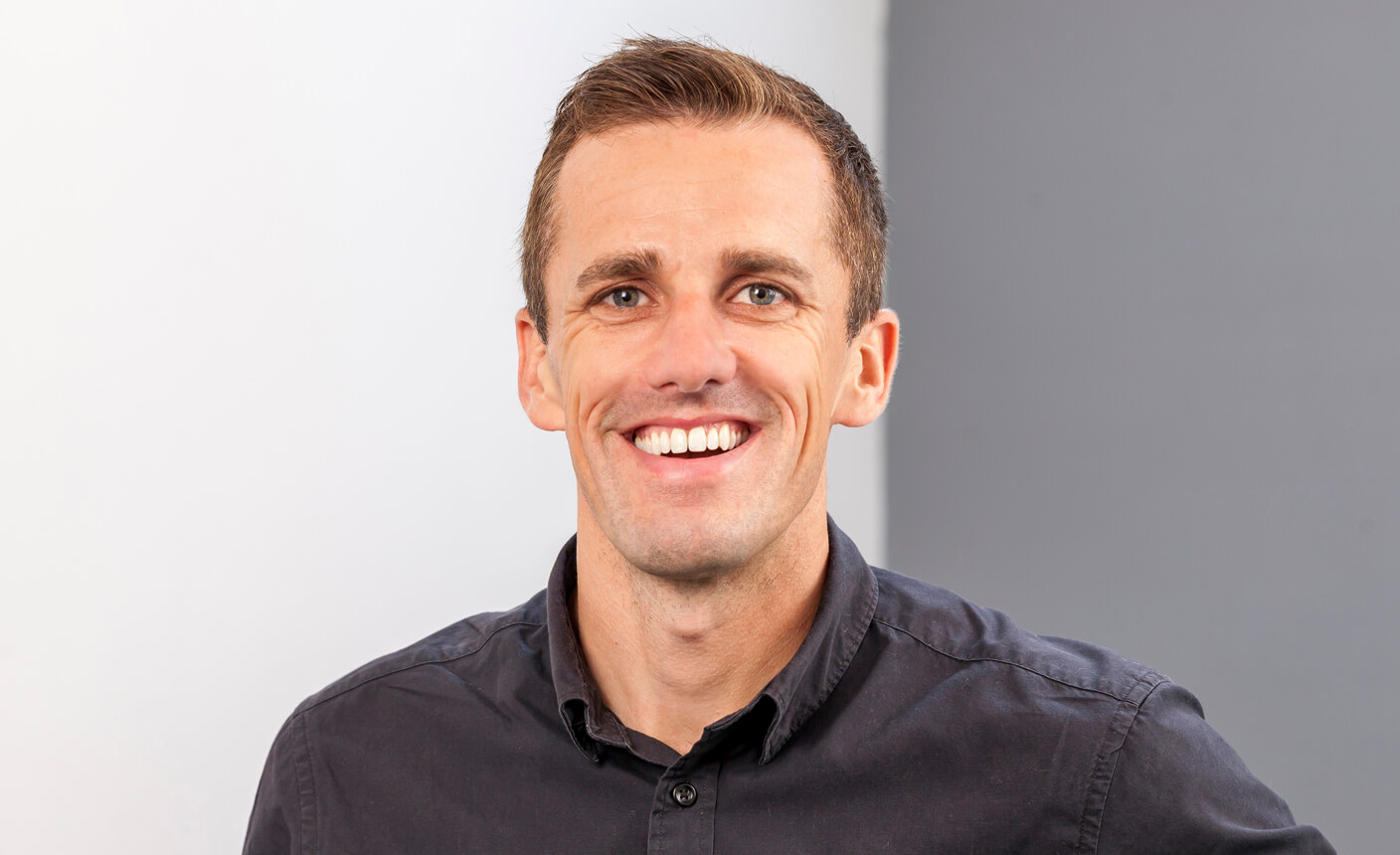 We listened to how frustrating and time-consuming it was for people to set up and send their crucial notifications to the right addresses. We built tellthem™ so people could work smarter, not harder.
David King, CEO & creator of tellthem™
tellthem™ was born from a question we had heard for years: "Is there a faster, simpler way to plan and send mail communications?" By investing in the right technology, and harnessing our near-30 years of industry experience, we created the one-of-a-kind solution.
A company and platform trusted by over 500 clients

Specialist expertise in the mailing industry that stretches back to 1995

More than 50 million items delivered every year for our clients

Over 97% of address geolocations accurate to within 1m of mapped areas
We questioned why there wasn't a better way to plan crucial mail campaigns… So we decided to make it.
Lbox had been an established name in the mailing industry for over 20 years when the concept for tellthem™ first formed. In two decades of successfully delivering jobs for clients across the UK, we would hear how painful it was for people to plan and execute works notifications and planning consultations.
Hours spent hand-drawing maps and gathering address lists. Back-and-forth conversations with print and postage providers. Agonising delays when one link in the chain fails to pull its weight.
In 2018, we launched our first-of-its-kind Targeted Delivery & Mapping Platform (TDMP). In an instant, the hours it once took to set up these campaigns were cut down to minutes. There was nothing else like it – and to this day we're still the only system that offers this speed and precision in a single, free-to-use, all-in-one platform.
tellthem™ has come a long way in the years since it launched. From the introduction of a unique ELR search function for railworks, to enhanced mapping functions for 'chimney pot' accuracy. tellthem™ is much quicker, more accurate and simpler to use than ever before – bringing our platform's first-in-class speed and convenience to another level.
But, what hasn't changed is the professionalism, expertise and knowledge at the heart of both tellthem™ and Lbox. Since 1995 we have evolved, challenged and pushed to deliver a more intelligent future for mail campaigns – tellthem™ is the product of that dedication.

---
If you're ready to discover the faster, simpler way to get community notifications in people's hands, or have any questions for us, fill out our form and let's have a chat.
Identify and map delivery areas in a matter of minutes at absolutely no cost

Arrange print and postage of your communications in one place

Reach residents, businesses, constituents and stakeholders with total reliability and efficiency