Direct Mail Returns & Suppression Services
Direct Mail Returns & Suppression Services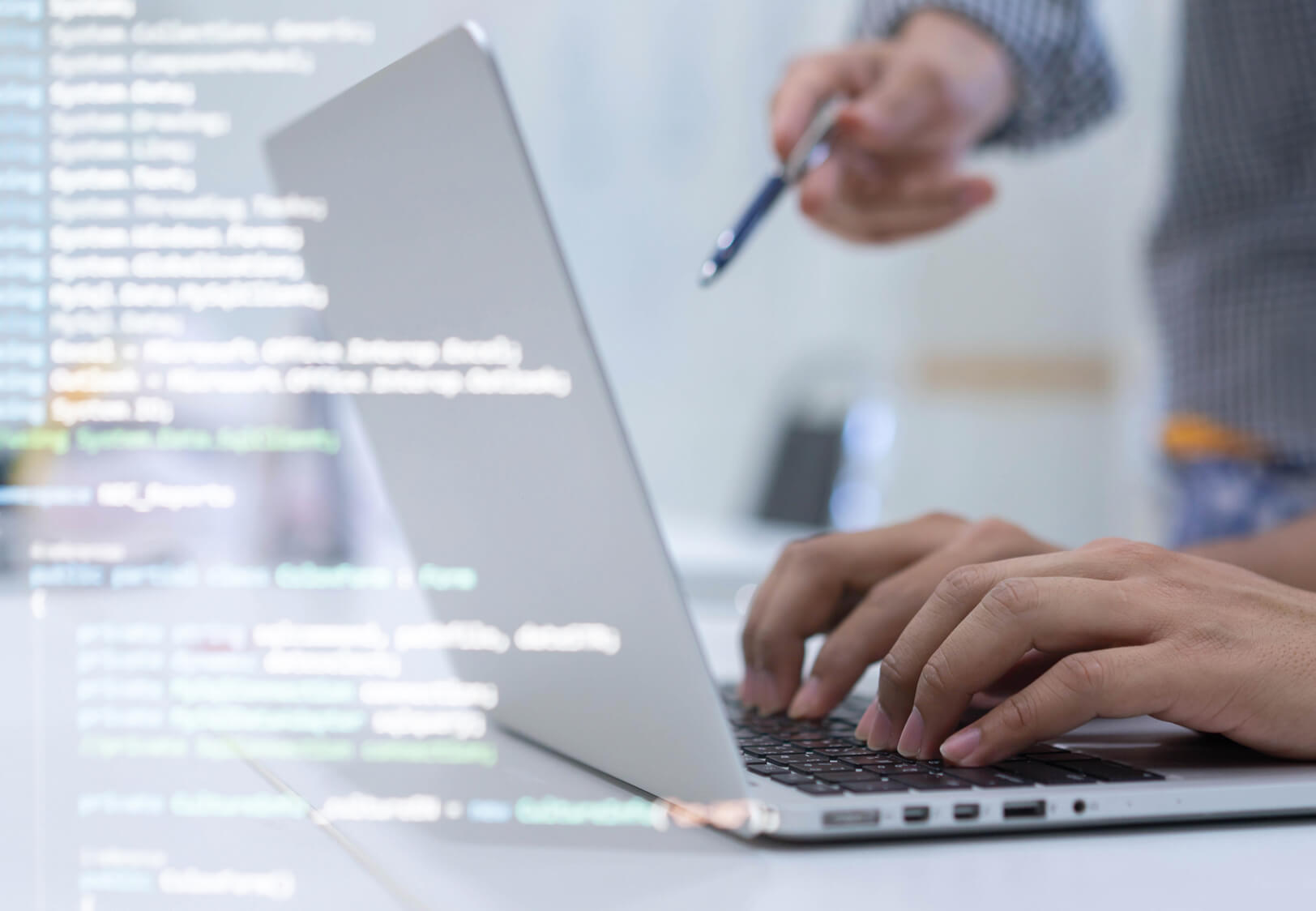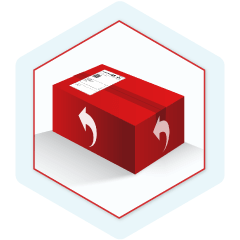 Controlled, clean data, ready for tomorrow's campaigns
Returns managed. Suppressions executed. Future campaigns optimised. With DM360, the end of your direct mail journey is handled with the utmost professionalism.
We comprehensively clean and revamp your database based on the outcome of your mailings, ensuring your subsequent campaigns are 100% GDPR compliant and fine-tuned to maximise ROI.
Recalibrating your databases
At the end of your campaign, we build a comprehensive suppression list based on returned mailings and people unsubscribing from your marketing. Ensure that next time you target this audience, you only reach relevant, engaged customers – no wasted time or resources.
Your suppression list is compiled and ready for us to execute directly to your databases, or we can send back to you to implement. We handle your lists by your rules.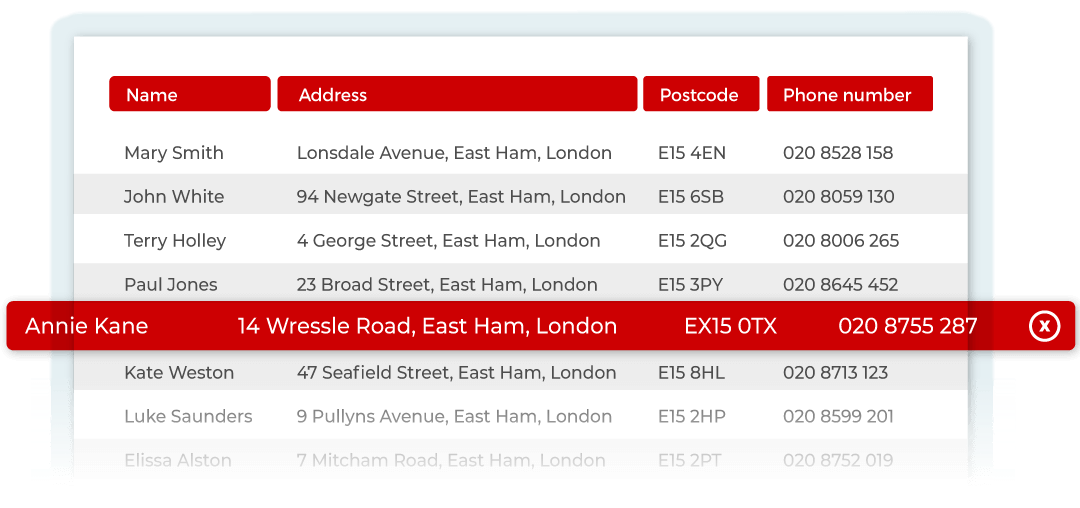 Preserve compliance at all times
Staying in-line with GDPR regulations is vital for your company's finances and reputation. We make sure any uninterested recipients of your mailings are removed from your data lists, so there's zero risk of breaching their rights. Our unrivalled attention to detail keeps compliance locked-down through every campaign.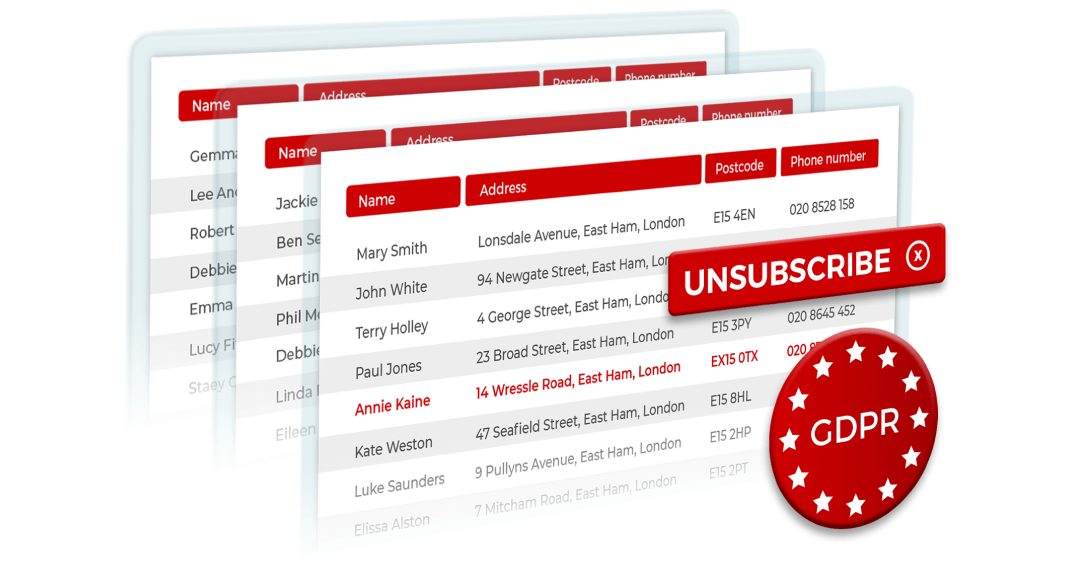 Completing campaigns with total control
Every last detail at the close of your campaigns is professionally managed by our experienced team. We take the strain out of handling returns and cleanse data on your behalf, so you can fully concentrate on your business and future direct mail projects.
Returns managed by us, for you
All returned items arrive back at our offices, no matter the size or volume – we even take care of sorting, disposing and recycling these for you.
Suppression lists built on your behalf
Every return address is logged and compiled into a complete suppression list – we can either send this to you, or update your database directly.
With all returns and suppressions accounted for, you'll never lose sleep over whether your campaigns breach data protection guidelines.
Lay foundations for the future
Every suppression made to your data lists boosts the ROI of future campaigns – your focus stays firmly on your active, engaged customers.
Featured Insights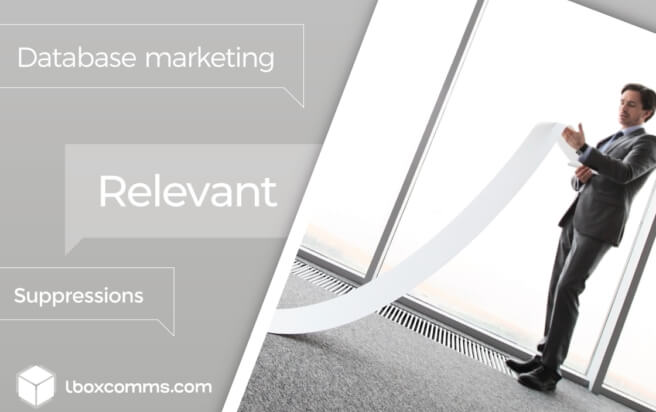 Direct Mail
Looking for a leading source of UK mailing lists? Want to be able to target individuals or businesses quickly and…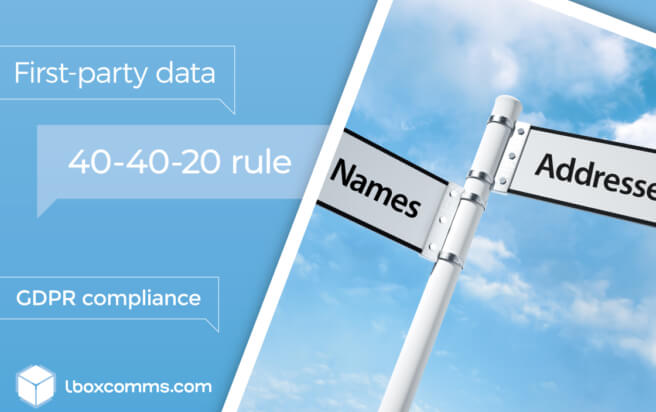 Direct Mail
Learn about the different types of lists and how to build and maintain them effectively for your direct mail marketing…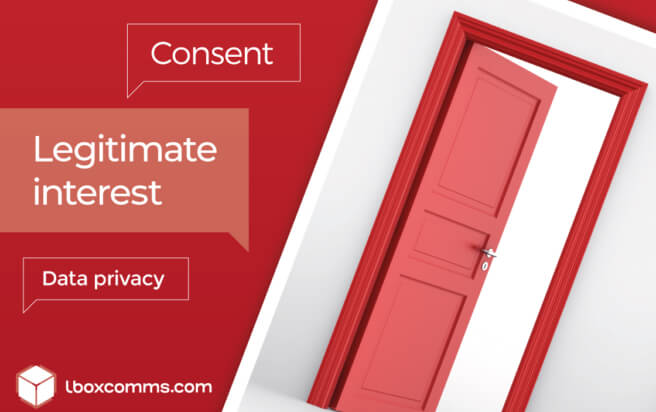 Direct Mail
With GDPR having such an impact on digital marketing campaigns, learn how businesses can still market effectively via…
Keeping Your Mailing Lists Completely Up-to-Date
Return to sender mail is among the most frustrating outcomes of a direct mail campaign. While direct mail offers some of the highest conversion rates among the various forms of marketing, there will typically be a small percentage of mailings that are sent back in the opposite direction.
This could be because you reached the wrong address, the recipient is among the millions that move house every year, or they sadly passed away. Alternatively, people in your target audience may take steps to reduce the amount of direct mail they receive from your company, such as:

Specifically requesting not to receive marketing messages

Registering with the Mailing Preference Service (MPS) or DMA Choice

Asking your company to erase their personal data
If action is not taken to remove unwilling recipients from your mailing lists, or make updates when someone doesn't live at a listed address anymore, it could have major ramifications for your present and future campaigns:

You waste significant sums sending unwanted pieces of mail, hurting ROI

You risk breaching GDPR and other data protection guidelines

You could damage your reputation in the eyes of consumers

In the case of bereavements, continuing to deliver direct mail could be viewed as insensitive
Return to sender postage is annoying – and failing to manage this professionally can have consequences that span beyond a one-off campaign. That's why our direct mail returns and suppressions service runs the necessary suppressions files to prevent any of these unfortunate outcomes.
With our support, every campaign is wrapped up in a professional, secure manner, and helps ensure that your future marketing strategies are streamlined, compliant and capable of maximising the return on your investment.
Direct Mail Returns and Suppressions Services: Frequently Asked Questions
Why is it important to do direct mail suppressions?

Having any items returned from a direct mail campaign is frustrating, but it is important that you respond to this by running suppressions on your databases. Without taking this future step, you can compromise your future campaigns in a number of ways:

You waste valuable budget sending mail-pieces to people who are either uninterested in your assets, or actively don't want to receive them
You can damage your customer reputation by continuously sending mail to people who don't want to receive your materials
You risk breaching data protection laws and regulations by keeping the contact information of people who have opted out of your marketing, opening your company up to fines and penalties

By enlisting our DM360 service to run suppressions on your behalf, we ensure that any returns you receive are reflected in your databases. This means all future campaigns are kept as efficient, optimal and secure as possible.

What types of direct mail does your returns service apply to?

We are happy to receive any returned items sent as part of your direct mail campaigns, including (but not limited to):

Brochures
Catalogues
Letters
Postcards
Magazines
Tabbed mailings
Bespoke mailings

We will take back items of any size, format and shape, and make sure that these are properly sorted and recycled where appropriate.

How much is your returns and suppressions service?

The cost of our returns and suppression service for direct mail varies from campaign to campaign, and is based on several factors:

How many items are returned as part of your campaign
How many suppressions must be performed
Whether you apply suppressions yourself, or would like us to do this for you

At Lbox, we are always transparent about costs, and we're happy to talk through your requirements at any time to give you a quote. Get in touch using the form below and let's get started.

Go beyond direct mail
today with DM360
---
Unlock the true power and potential of your direct mail marketing. Whether you're looking for a single service or the complete DM360 package, fill out the form and let's get started.
Reach audiences quickly and cost-effectively with the right postage service

Source and manage reliable, robust data

Fulfil mailings rapidly with unrivalled attention to detail