Machine & Hand Fulfilment Services
Machine & Hand Fulfilment Services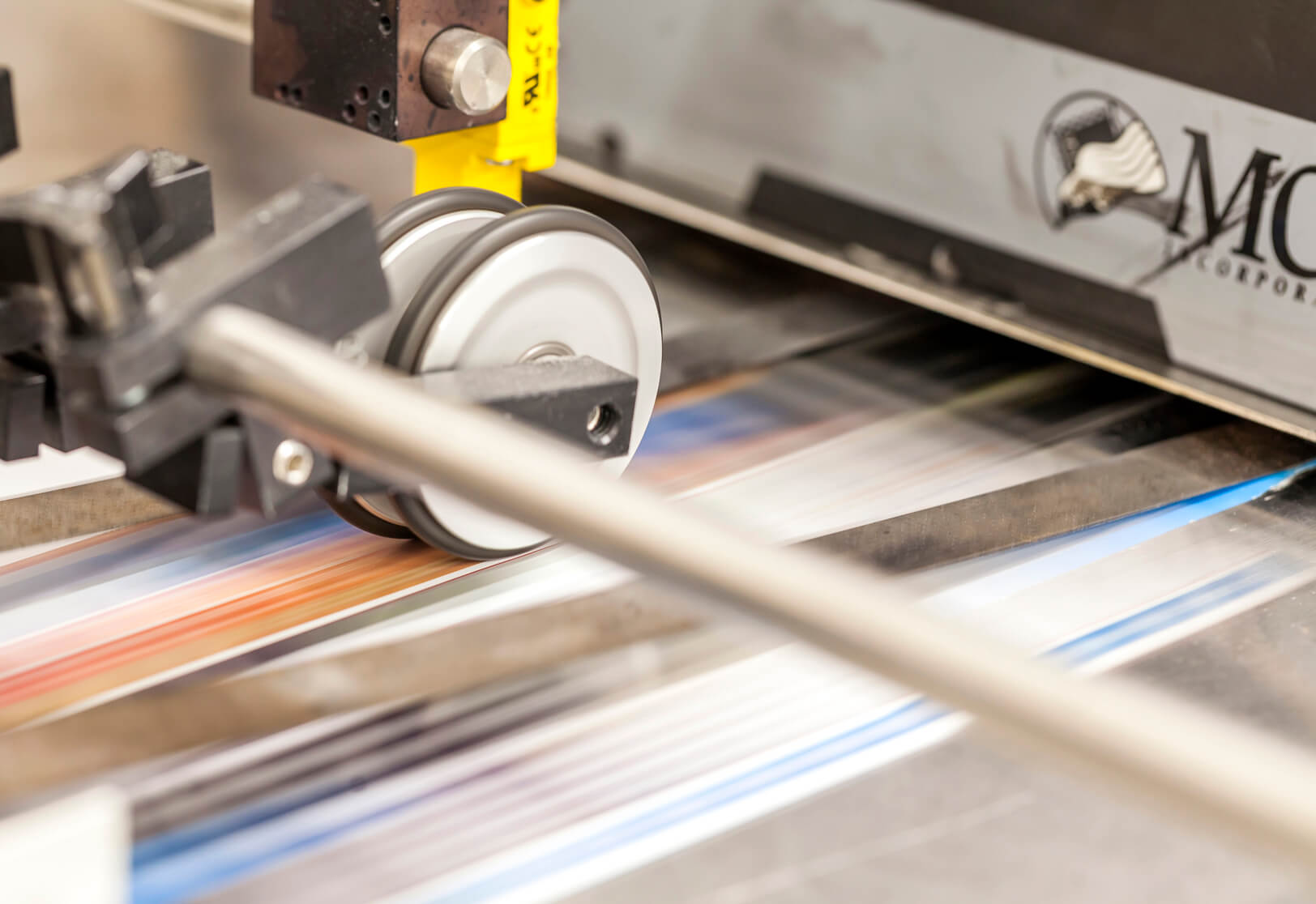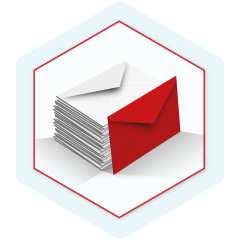 From printed to posted, as fast as possible
With DM360, your mailings are prepped and packaged with speed, precision and absolute attention to quality.
Commercial-grade machinery enclose hundreds of thousands of envelopes a day. Large custom mailings are carefully contained by well-trained hand fulfilment professionals. Our fulfilment service covers all bases and delivers every order with meticulous execution.
Why DM360 machine fulfilment?
Rapid turnaround
on your bulk mail items
---
Powerful machinery to meet any deadlines. Our 6 state-of-the-art fulfilment machines insert, pack and seal hundreds of thousands of flyers, letters and brochures every day, ensuring campaigns are ready for collection and delivered right on schedule.
Single or multi-item envelopes sealed, labelled, barcoded and ready for dispatch. We take care of everything quickly and cost-effectively.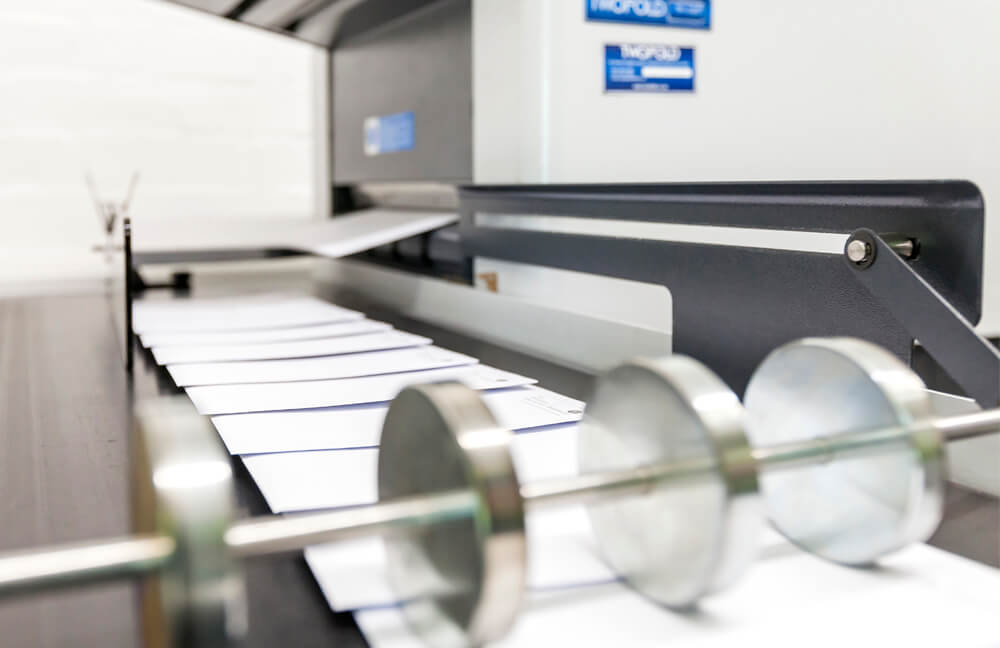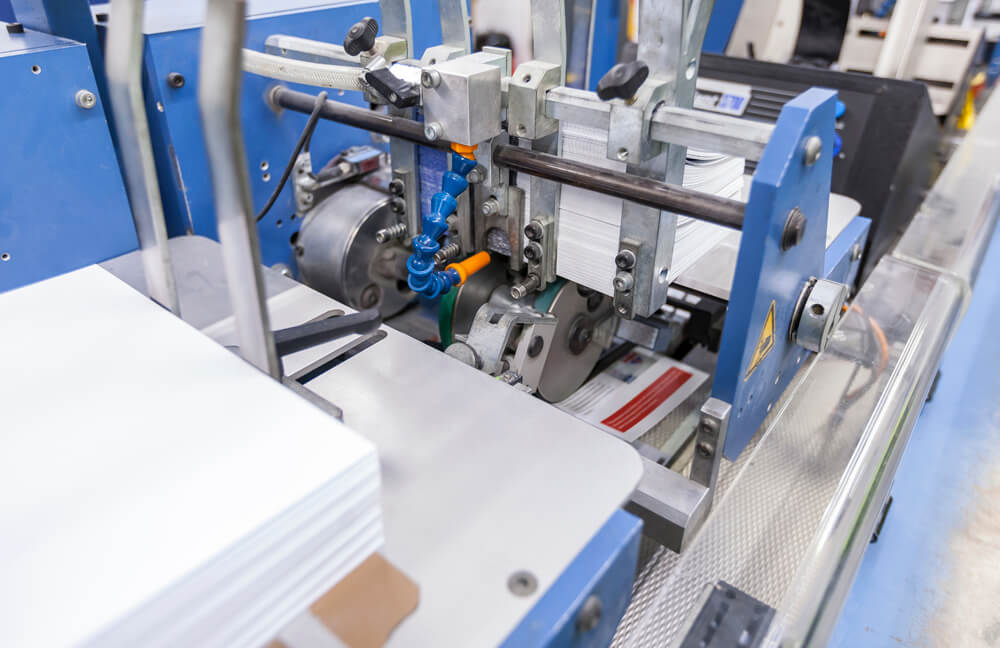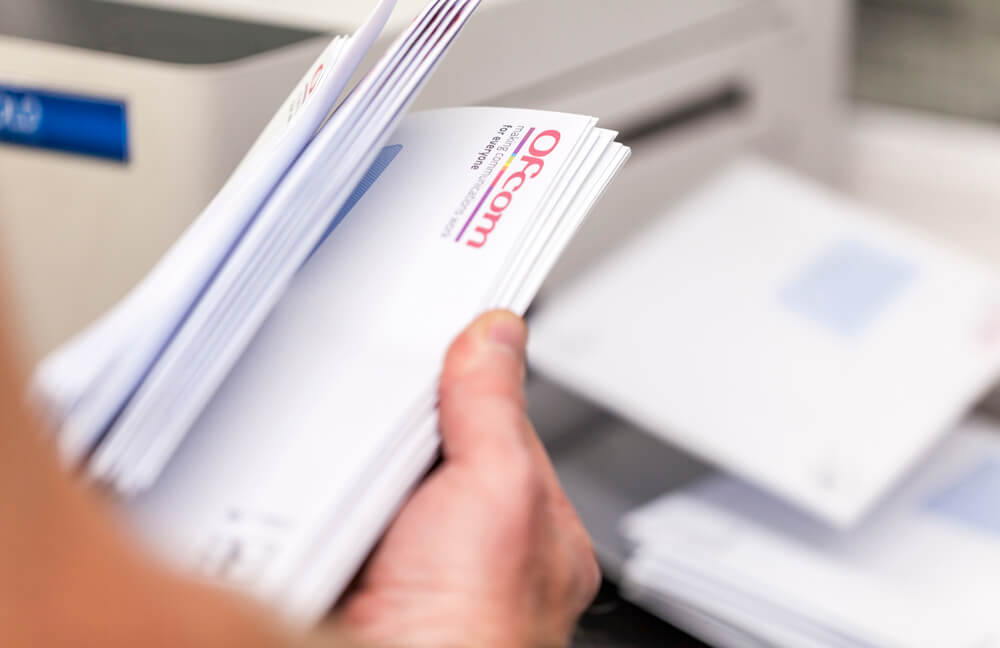 We have the facilities and capabilities to fulfil any bulk mail campaign at any scale or complexity.
Enclosing up to 300,000 envelopes a day
Our 6 cutting-edge enclosing machines allow us to complete the most complicated jobs to the highest standards fast and effectively.
Preparing prints of all sizes and formats
A6 postcards or bulky magazines and brochures. Our machines handle anything that fits in C4 to C6 envelopes with speed and precision.
High-speed inkjet overprinting
We invest heavily in ISO 9001-verified inkjet head equipment, so we can overprint anything from contact information to company logos on any and all mailings.
Why DM360 hand fulfilment?
Put your packages
in safe hands
---
For complex campaigns that demand a human touch, our professional hand fulfilment team carefully prepare bulkier mail pieces of any size, scale and volume.
Enclosing, packing, wrapping – we prepare thousands of items every day for campaigns across the UK with relentless efficiency and reliable consistency.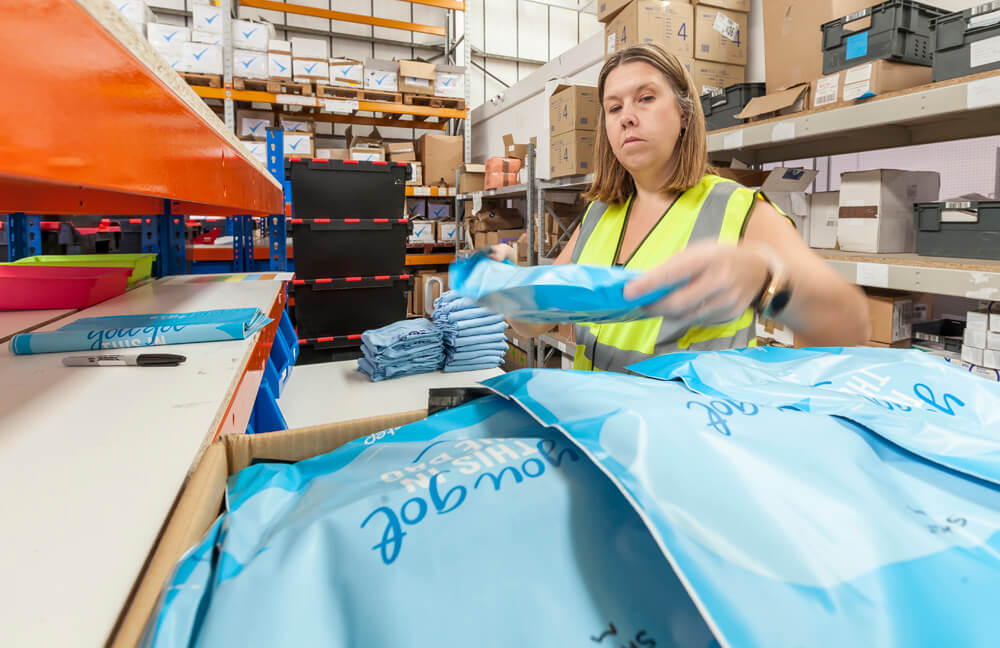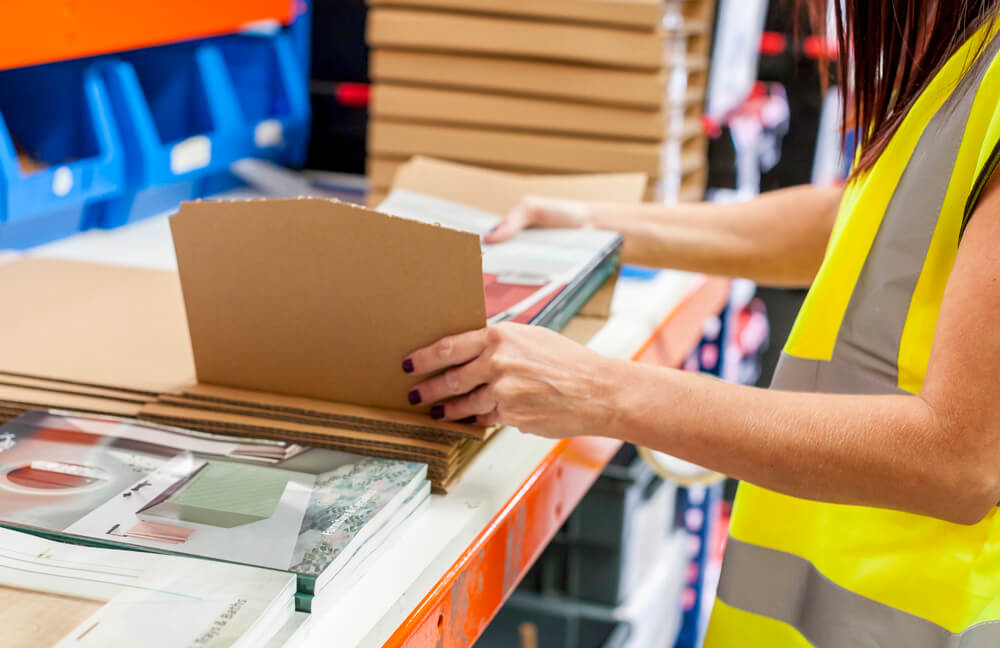 Charity drives. POS promotions. Hand-matching campaigns. Our organised approach means any uniquely-shaped items you want to deliver are perfectly prepared for your audiences.
Whatever you send, we will fulfil it
Pens, clothing, chocolates, jiffy bags – single or multiple items, our team handle it all with absolute attention to detail.
Your campaigns prepared faster
Our accomplished fulfilment team work at pace to get your campaigns ready for recipients in our dedicated, specially-developed production area.
No promise goes undelivered
We have 100% commitment to stand by all project timings and costs quoted to you. If we promise it or quote it, it will be delivered to your exact expectations and specifications.
Featured Insights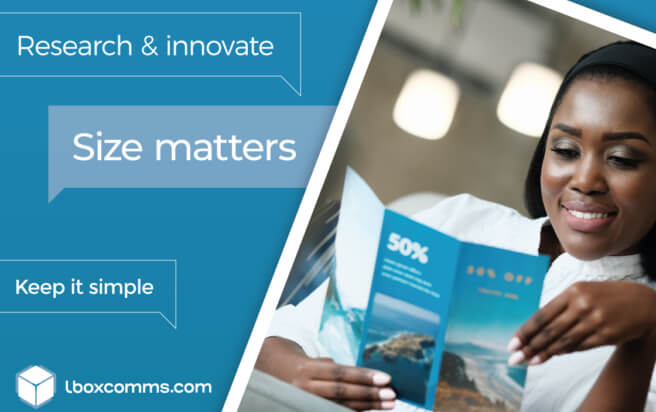 Direct Mail
Learn how to create the perfect stand-out direct mail marketing material for your next campaign in our comprehensive…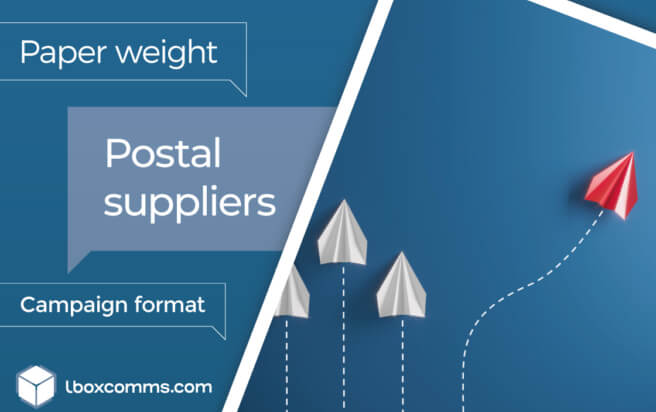 Direct Mail
There is no one-size-fits-all approach to direct mail marketing campaigns. Learn more about what affects the pricing of…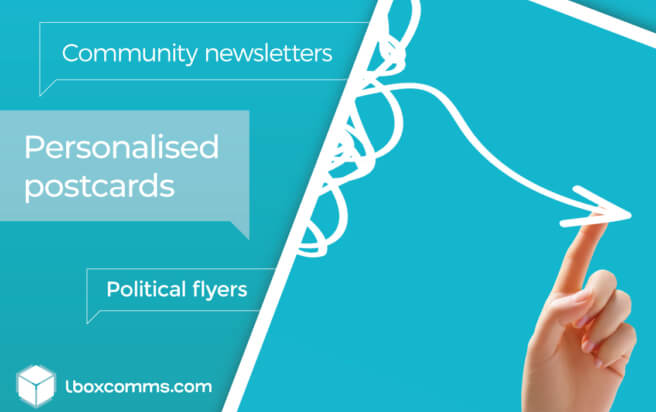 Direct Mail
What are mailshots? Learn all about them, their advantages, and how to make create effective mailshot marketing…
Why Do We Offer Both Machine and Hand Fulfilment Services?
There are endless possibilities of what you could send to customers as part of a mail marketing campaign. While many strictly associate direct mail with printed materials, there is so much more that can be sent through this channel. For instance, we've worked with numerous charities to deliver T-shirts and other packaged items ahead of fundraising campaigns.
Due to the wide range of potential direct mail materials, from compact postcards and letters to more complex brochures, booklets and bespoke items, our mailing fulfilment service is set up for every eventuality. Regardless of the scale or intricacy of the campaign, our mailing house is perfectly positioned to handle your request in the most appropriate and cost-effective way possible.
Our high-speed fulfilment machines enclose hundreds of thousands of envelopes per day, so we have the facilities and capabilities to rapidly fulfil any scale of campaign. Whether you are working with C6, C4 or anywhere in between, we can take care of these for you.
Furthermore, our investment in ISO 9001-verified inkjet head equipment means the quality of our overprinting service is second to none. We spare no expense in improving the technology behind our machine fulfilment process so it is as fast and cost-efficient as our clients need it to be.
If machine fulfilment is not suitable for your items, our specialist hand fulfilment service supports clients with POS (point-of-sale) products, retail dispatches and other unique marketing campaigns. This requires accuracy, consistency, speed and timeliness, not to mention the ability to source a variety of bespoke products and packaging.
That's why we continue to invest in our hand fulfilment team right alongside our automated services. By setting up a distinct production area for our professionals to manage these jobs, we can prepare items of any size or shape for delivery with leading postage providers such as Royal Mail.
We recognise how crucial it is to get this stage right, so postage is as seamless and efficient as possible. Our direct mail fulfilment service meets and exceeds all expectations, and guarantees great results in a timely, cost-effective manner.
Direct Mail Machine & Hand Fulfilment: Frequently Asked Questions
What is direct mail fulfilment?

Mailing fulfilment services cover all stages required to get your direct mail campaigns ready for collection and delivery. This could involve folding up letters and postcards into envelopes, to wrapping and boxing larger bespoke items.

Typical fulfilment stages a mailing house will offer include:

Automated collation – feeding multiple inserts into envelopes at high speed
Automated folding – accordion, roll-fold, slit & nest and other folding options
Envelope closing – automated envelope sealing and sorting
Polywrapping and paper wrapping – sealing items with a variety of different wrappers
Bundling and packaging – sealing items in boxes and other packages for delivery

With DM360, we can provide all of these services and more in-house via our Bracknell and Richmond offices. Our primary aim is to provide fast turnaround of materials at cost-effective prices, so that your items are ready to be posted as soon as you need them.

Why would I need to use hand fulfilment for direct mail?

While machinery is ideal for fulfilling thousands of bulk, printed items fast and cost-effectively, there will always be lumpy mail campaigns where preparing items by hand is more suitable and productive. But, it requires accuracy, consistency and speed to ensure that items are prepared to exceptional standards, often to strict deadlines.

That's why Lbox has brought together a strong team of hand fulfilment professionals, who work diligently to ensure your specific needs are met time and again. We also source a wide range of specialist products and packaging to support their efforts, meaning that this approach is handled as efficiently and capably as possible.
How much do our mail fulfilment services cost?

Our mail fulfilment services will vary from project to project, and are based on a variety of factors:

Whether your campaign requires machine fulfilment, hand fulfilment, or both
The size and scale of your items, particularly in regards to hand fulfilment
How many items you need fulfilled for your campaign
What time frame you need your items prepared by

As your fulfilment partner we are always transparent with you about the costs you can expect based on your mail-pieces, parameters and expectations. You can get in touch with us using the form below to talk through your requirements.
Do you offer sustainable options for wrapping and packaging?

At Lbox, we recognise the commitment we have to the environment around us. That is why we take actions as a company to offset our environmental impact, and work towards a better, more ethical tomorrow. To do this:


We plant two trees for every job we complete

We work with The Rainforest Trust to protect endangered species and habitats

We offset our emissions with Ecologi, facilitating climate positive activities
How does direct mail fulfilment work?

Once your mail items are printed, they need to get in the hands of your customers as quickly and cost-effectively as possible.

Our DM360 Machine & Hand Fulfilment Service works to meet your deadlines, inserting, packing and sealing your letters, flyers and brochures automatically – ensuring your promotion is ready for dispatch.

For more complex campaigns with bulkier mail items, our professional hand fulfilment team offers a more personal touch. From pens to t-shirts, we can fulfil any campaign with relentless efficiency and reliable consistency.

What are the different types of direct mail fulfilment services?

At Lbox, we offer two distinct fulfilment services. For bulk mail items that fit in a C4 to C6 envelope, we offer precise, accurate and highly efficient machine fulfilment.

When larger mail pieces need to be sent, such as chocolates and jiffy bags, our professional hand fulfilment team enclose, pack and wrap items of any size with total consistency and attention to detail.

How long does direct mail fulfilment take?

This will depend from project to project, and will be influenced by the nature of the items you need to send, and how many pieces you need prepared.

We believe in total transparency at every stage, which is why we'll provide you with time estimates based on the needs of your promotion. Get in touch or fill out the form below to discuss your requirements.
What types of direct mail can be fulfilled through direct mail fulfilment?

We have the ability to prepare many different types of direct mail items with our Machine & Hand Fulfilment Services, including:


Flyers

Letters

Brochures

Postcards

Pens

Clothing

Jiffy bags
Can direct mail fulfilment be used internationally?

We work closely with national and international mail services to get your letters and packages in the hands of your customers quickly and economically, home or abroad. For more information about delivery, explore our dedicated Direct Mail Postage page.

Go beyond direct mail
today with DM360
---
Unlock the true power and potential of your direct mail marketing. Whether you're looking for a single service or the complete DM360 package, fill out the form and let's get started.
Reach audiences quickly and cost-effectively with the right postage service

Source and manage reliable, robust data

Fulfil mailings rapidly with unrivalled attention to detail