Data Sourcing & Management Services
Data Sourcing & Management Services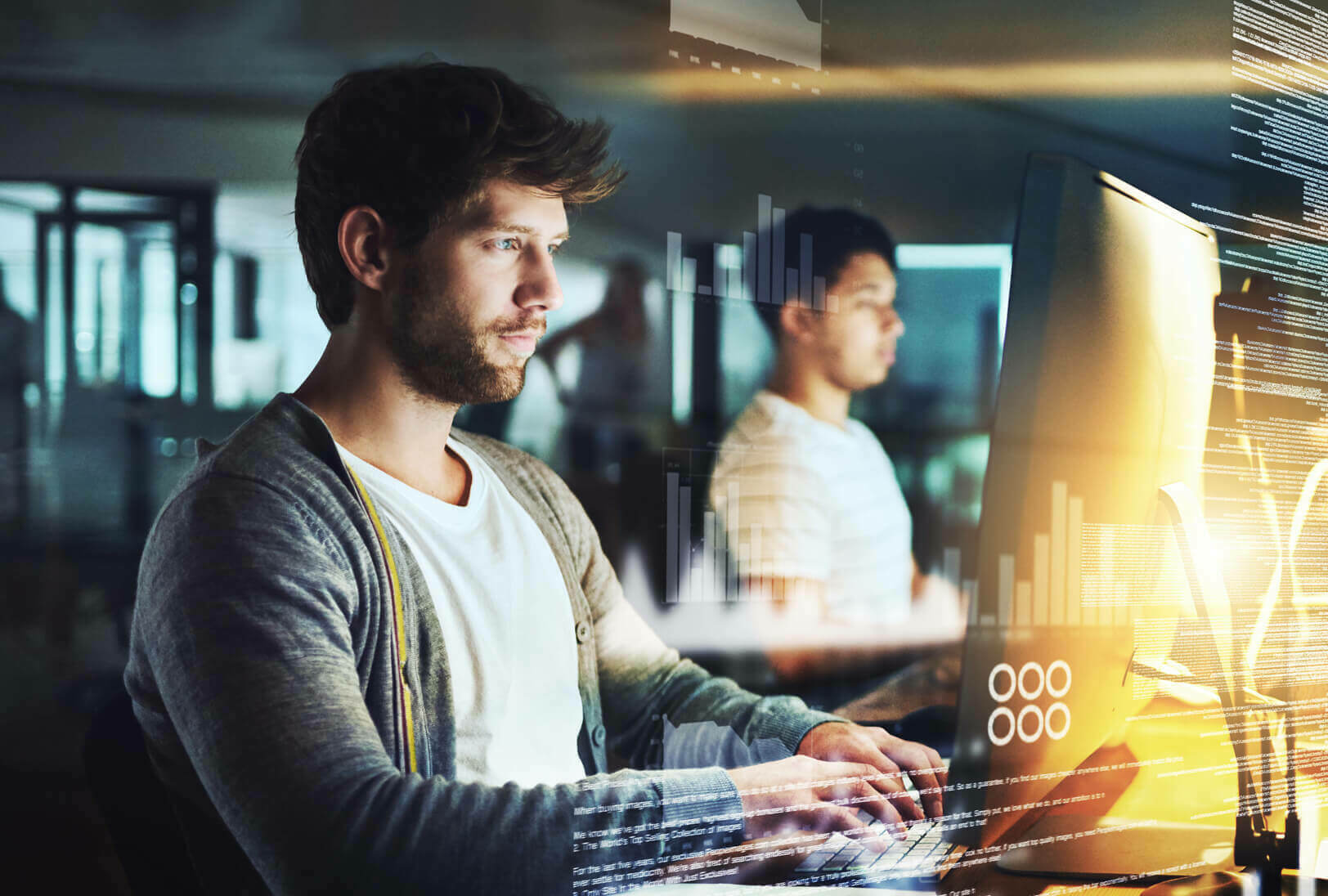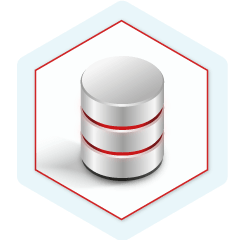 Sourcing data for successful, targeted direct mail campaigns
Identify the data you need to reach audiences with total precision. We gather trusted data from reliable sources to give your campaigns the best foundation to maximise your ROI.
With comprehensive data cleansing and end-to-end management, we take every step to deliver clean, compliant information at the core of your marketing.

Accurate, relevant DM data management
Location. Demographics. Shopping habits. We work with you to establish who and where your audience is, and source up-to-date, precise data that ensures your mailings reach them. No waste. No gaps.
From simple personalisation details, to complex merge documents – every campaign is focused, optimised and relevant, with all GDPR compliance regulations met for complete peace of mind.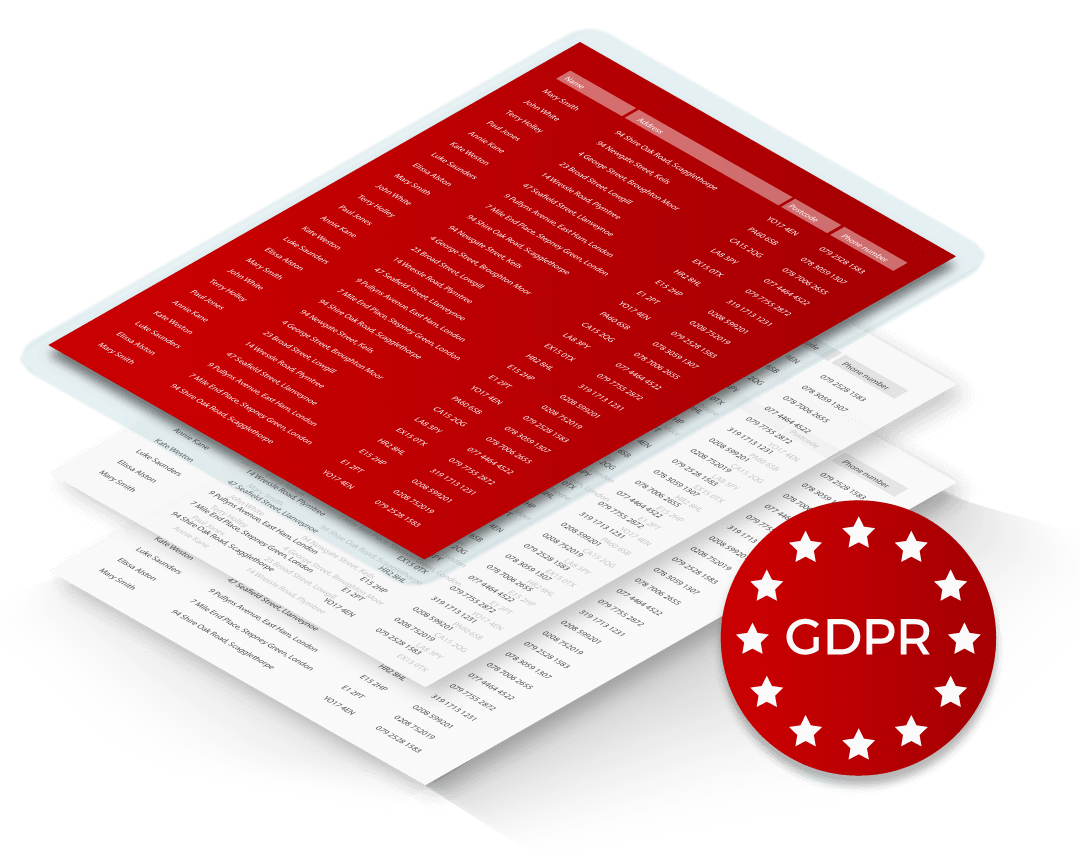 Identify delivery areas with trusted geographic data
Mailings always hit their mark with DM360 data management. We collect and cleanse the latest geographic data from reputable sources, pinpointing the exact delivery area to maximise the reach of your campaigns.
Raise awareness in your local community, or tap into an entirely new market. Whatever your goal, targeted marketing is our guarantee.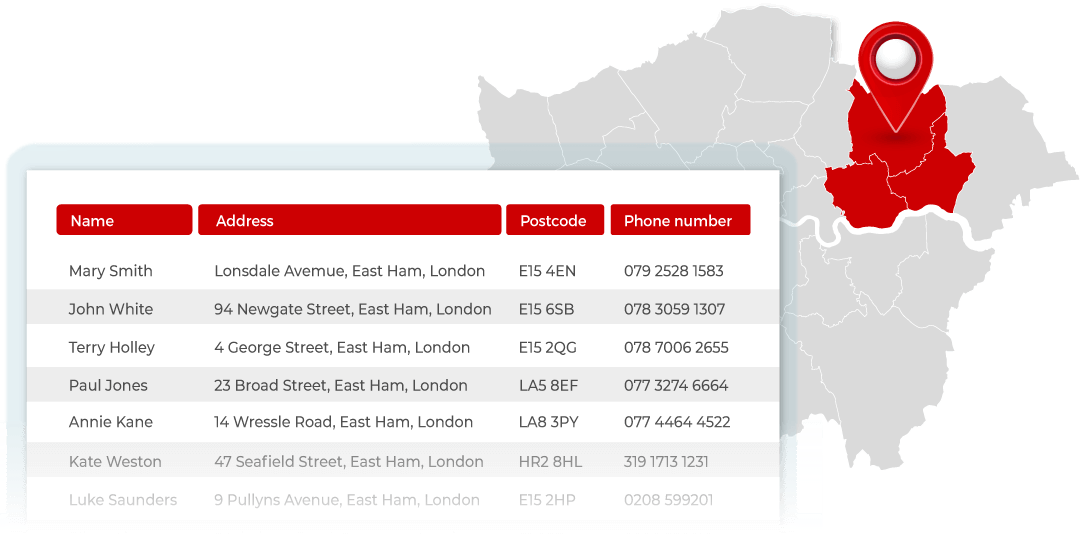 Access to Experian's market-leading demographic data
---
We ensure mailings are accurate and relevant. Utilising up-to-the-minute Experian data, we give your campaigns unparalleled insight into your customers' demographics, lifestyles and behaviours.
Age. Job status. Education. Salary range. Based on your understanding of your target audience, we source the data you require lawfully and securely, with our buying power meaning we offer high-grade data at extremely cost-effective rates.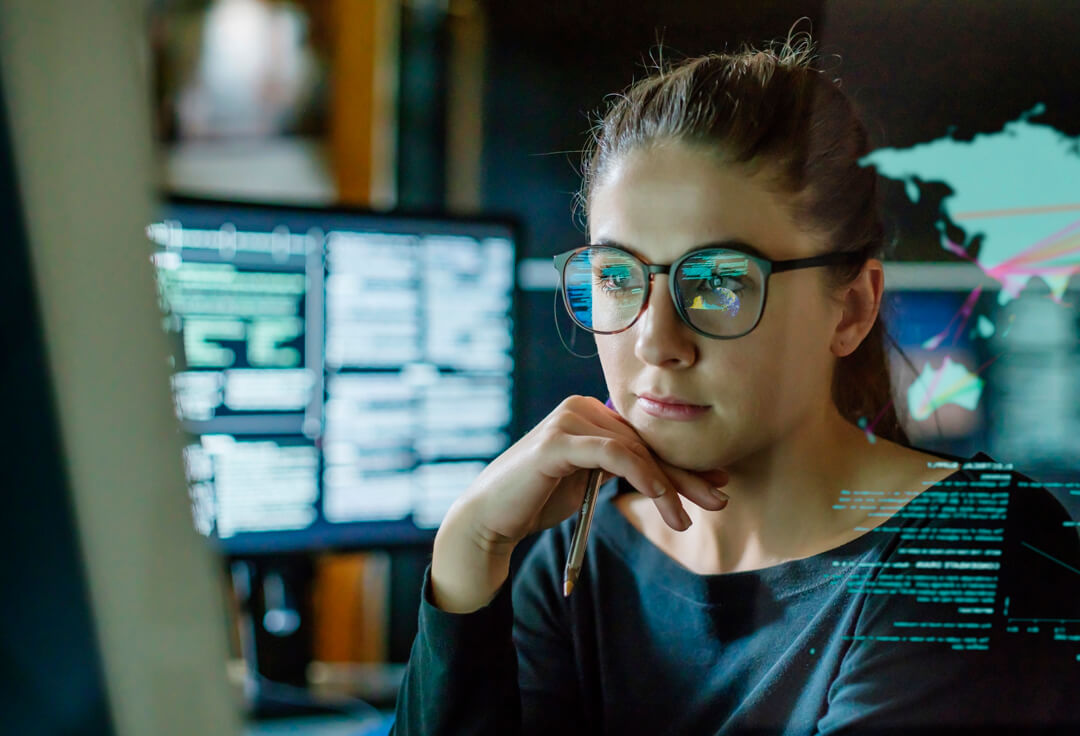 Cleaning data for total accuracy
Compliance. Security. Precision.
Our data cleansing services ensure that your mailings are legally responsible and only reach your key audiences. No waste. No leaks. No problem.
Duplicates, deceased records, changes in address – we clean every fragment of data and delete anything irrelevant.
We provide clean data that ensures you never waste time and money on unnecessary print, fulfilment and delivery.
100% legal & GDPR-compliant
All data we offer adheres to data protection guidelines, as well as Royal Mail and MPS standards, to give you total reassurance.
A complete, comprehensive report
You receive a breakdown of all inconsistencies we identify, so you know exactly how we intend to manage your data before you sign anything off.
Featured Insights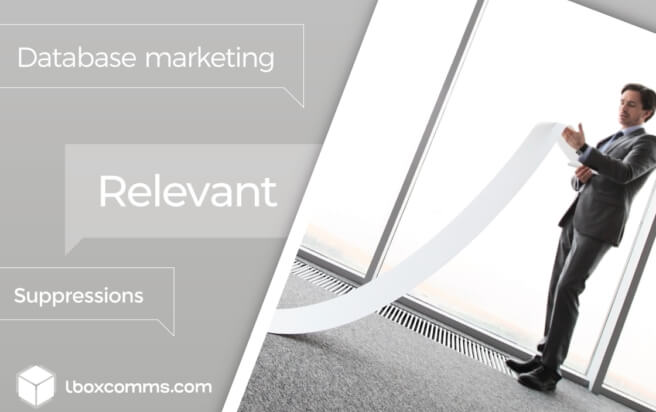 Direct Mail
Looking for a leading source of UK mailing lists? Want to be able to target individuals or businesses quickly and…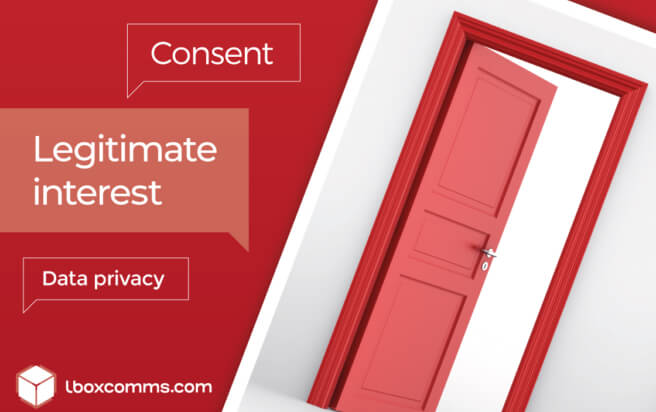 Direct Mail
With GDPR having such an impact on digital marketing campaigns, learn how businesses can still market effectively via…
The Importance of Quality Data Management for Direct Mail
Data is at the heart of any efficient, optimal marketing campaign. It is the key to putting your understanding of your audience into action. This could range from demographic data profiling unique buyer personas, or geographic data that ensures you capture every address in a designated area.
Access to the right types of data empowers you to target recipients with total precision, with no wasted resources or effort. Data quality issues may stop you reaching relevant, active consumers in your area, or result in you spending over-the-odds on mailings that are of no interest to recipients.
DM360's enterprise data management is designed to manage the customer information you need to optimise the reach and scale of your campaigns. Never too much or too little, but always settling into that 'just right' territory.
Database management is also vital to protect the security and compliance of your information. GDPR compliant data is critical in any form of marketing, and direct mail is no different. Having a team behind you to guarantee data is sourced only from trusted sources gives you peace of mind that you will never breach data governance rules.
Beyond the financial penalties poor data quality management can incur, it also can rapidly break the trust of your customers. Privacy is more important than ever for modern consumers. Whether you send mail to an unwilling recipient, or fail to prevent a breach, poor data management can severely damage a company's reputation.
With DM360's data management services, you never need to worry about security issues or excessive spending. High quality data is supplied at all times from reputable providers, giving your campaigns the perfect platform for success and maximum ROI.

Data Sourcing & Management Services: Frequently Asked Questions
Why are data management services important?

Virtually every single direct mail campaign involves comprehensive and structured data management systems, from tidying up customer databases to maximising postal discounts. Working with the most accurate and high-quality information possible, especially in a post-GDPR landscape, is essential.

While consumer data lists and business data lists are vital resources for any effective direct mail campaign, that doesn't change the fact they're often outdated or incomplete. If this incorrect data isn't cleansed and managed, it can cause numerous problems:

Time and resources are wasted sending materials to customers outside your target audience, or who no longer reside in the area
Sending materials to customers who have opted out of receiving direct mail marketing from your company may potentially hurt your reputation
Risk of fines and penalties for breaching regulations relating to the security and protection of customer data

Clean data is something that can easily be overlooked, but is crucial for campaign success. With DM360, we take data very seriously, and understand how beneficial it is for a business to have data filtered, cleansed and managed to maximise ROI and deliver truly targeted marketing.
What are the benefits of using Experian data?

Experian supplies up-to-date residential and business data based on specific demographics (age, job status, salaries, homeownership status, etc.). This helps create targeted direct mail marketing built around your exact customer base, so you reach the people most likely to convert from your campaigns.

Getting targeted direct mail campaigns off the ground is far more likely to lead to positive responses, provided the data complies with GDPR and is targeted to the right types of people. This approach can help you hone in on the exact customers you're interested in, as opposed to printing and delivering bulk mail to every person within a 40-mile radius and hoping for the best.

With Experian business data and residential data, you can benefit from:

Increased brand awareness
The ability to re-engage with other customers
In-depth customer profiling
Segmentation based on specific characteristics

We supply data from Experian that fits your particular campaign requirements at economical prices. From there we manage your campaign process from start to finish, ensuring that your materials have the foundation for positive responses and a strong return on your investment.

How much does database cleaning, sourcing and management cost?

Every direct mail campaign is different, particularly in regards to the audience it targets. This means the cost of data cleansing, sourcing and management will vary based on a variety of factors:

The scale of the customer data you need sourced
Where you must source your customer data from
How much data needs to be cleansed and removed

DM360 is dedicated to making direct mail as efficient and straightforward as possible. We endeavour to make our data cleansing service as cost-effective as possible, and are always transparent about how much our services will cost for each campaign.

For more information, get in touch with our team using the contact form below.

What's more important, the mailing list or what I send?

While it's important to ensure what you send portrays your brand, products or services in an accurate and enticing way, there are fewer things more crucial than your mailing list.

Without an accurate and compliant database, you risk missing your target audience, or annoying people with unsolicited mail.

At best, this can send the ROI of your campaigns plummeting. At worst, if your organisation is found to be in violation of GDPR, it can result in significant penalties.

Will a personalised direct mail campaign get a better response?

Personalised mail items are very effective at grabbing people's attention, and increasing open rates and engagement. There are a number of ways you can do this within your mail items:


Address the recipient by name

Tailor content to individuals' preferences

Include custom URLs and QR codes

Use personalised offers within
Who should I send my mailshots to?

For the greatest ROI, it is important to pinpoint your target audience. Instead of directing mail toward as many people as possible, focus your efforts on specific areas and tailor your approach to each segment.

For example, if you wanted to attract locals to your restaurant, you might reach them with an enticing introductory offer. For already loyal customers, a tailored leaflet that acknowledges their buying habits may have a greater impact.

What should I do to comply with the Data Protection Act?

To adhere to GDPR, it is vital that you are working with the most accurate and up-to-date data before launching your campaign.

All of the information we offer as part of our Data Sourcing & Management Service adheres to data protection guidelines, as well as Royal Mail and MPS standards – giving you total reassurance.

What is direct mail data?

Direct mail data is information used to reach your target audience and personalise your mailings. This data is the foundation of any successful campaign, which is why we take every step to deliver the clean, compliant information at the core of your marketing.

What types of direct mail data is available?

There are numerous types of direct mail data available. These include, but are not limited to:


Location

Demographics

Shopping habits

Age

Job status

Education

Salary range
How is your direct mail data collected?

From age and job status, to education and salary range, the information that we provide as part of our Data Sourcing & Management Service is collected lawfully and securely from a variety of trusted sources, including Experian.

Go beyond direct mail
today with DM360
---
Unlock the true power and potential of your direct mail marketing. Whether you're looking for a single service or the complete DM360 package, fill out the form and let's get started.
Reach audiences quickly and cost-effectively with the right postage service

Source and manage reliable, robust data

Fulfil mailings rapidly with unrivalled attention to detail