Direct Mail
Taking a Deeper Look at Direct Mail Cost Variables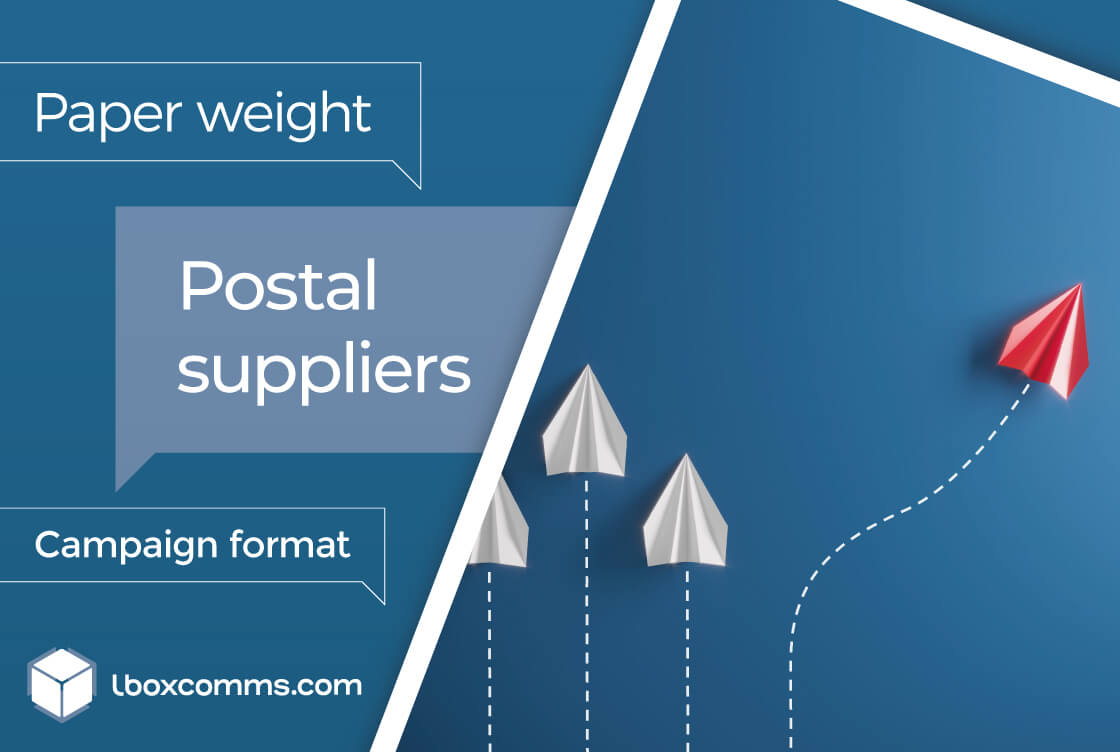 The choices you make when planning a direct mail campaign can hugely affect the price. The discounts available from different suppliers can also change. By understanding the options available at the time and the effect these variables can have on price, and by helping you prioritise your requirements, we can ensure you get the best price available for your campaign.
At Lbox we talk to all the postal suppliers and courier suppliers, whether it's a straightforward letter campaign or an ongoing e-commerce campaign, to find the best solutions, rates and, if necessary, alternatives to help you create the best campaign. Available discounts and offers change all the time – it's not as simple as checking up on price lists. Instead, we ensure we keep up to date with any means of cost-saving to ensure the greatest ROI for your campaigns.
For this reason, if you're searching for a specific price point when visiting a direct mail company's website, you may find yourself disappointed. There are often no set prices available and you'll instead find a 'free quote' button. The same is true for us here at Lbox. There are a number of variables at play when looking at direct mail prices and the main reason for being unable to give a uniform amount is the individual clients.
Different campaigns have completely different requirements. Sometimes budget is the most important thing to consider, while otherwise the stock of paper used has to be totally precise. Is a postcard better than a letter for this particular company, or vice versa? When planning a successful direct mail marketing campaign, there are a huge number of variables to consider to get the best results and many companies know exactly what they want. However, a large number don't and want to see the very best returns on their investment.
When it comes to cost, you need to take into consideration variables such as weight and format – for instance, could we tweak the weight of your campaign to save money? Is there a different format that will help save you costs and increase responses? You can see already how we can't simply offer a blanket price point! Unfortunately, direct mail campaigns aren't as simple as sticking a stamp on an envelope and sending it on its way – it's a challenge that we at Lbox pride ourselves on overcoming!
At Lbox, we enjoy talking directly to clients. We believe that brainstorming ideas between ourselves and our clients is at the heart of creating the best campaign for clients, and being able to listen to you directly helps us create the most cost-effective plan possible. Get in touch with us today – follow our quote button or give us a call, and we'll be happy to chat ideas and campaigns, as well as how we can help ensure your messaging makes a mark.