Direct Mail
7 Tips for a Successful Direct Mail Advertising Campaign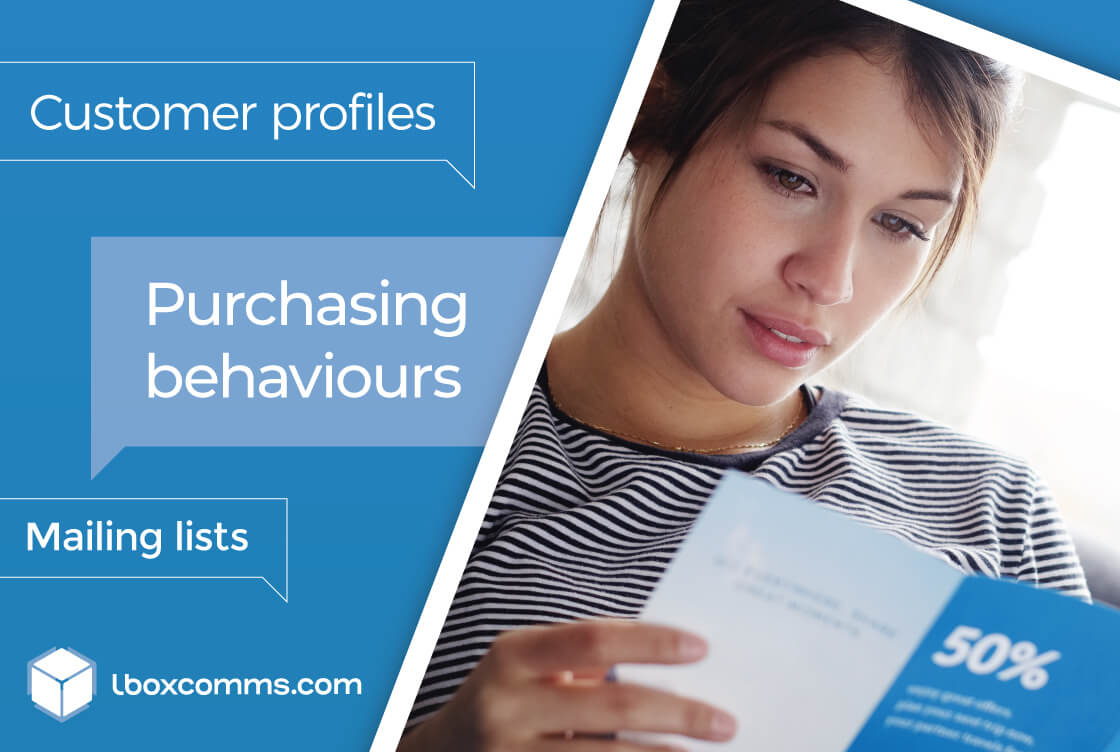 As a business owner, you always need to be looking at how you can reach more of your target customers. While retaining your existing customers is vital, new customers are crucial for an upward trajectory towards growth. One of the best ways to reach new customers within localised areas is to invest in direct mail marketing, which is tremendously effective considering the landscape many business owners have faced throughout the last 18 months or so.
Here we have outlined some direct mail marketing tips and strategies to help you make the most of your investment. Following these fundamental tips should help simplify the direct mail campaign process and guide you onto the path of consistent lead generation, conversions and a positive return on investment.
What is direct mail advertising?
Direct mail involves sending any form of addressed letters, mailshots, newsletters or physical mail to homes and businesses. Businesses use direct mail marketing as a way to:
Generate brand awareness
Build interest in their products or services
Drive people to their website or social media pages
Highlight discounts or offers
Incentivise new and existing customers
Get their customers to take action
Direct mail advertising involves sending physical print mail to a location and is usually performed alongside a business' greater marketing efforts. Lbox Communications are a mailing house offering a wide range of direct mail solutions, including efficient in-house mail and hand fulfilment, 24-hour printing and GDPR-compliant data sourcing.
As a direct mailing house with over 25 years of experience handling full, nationwide campaigns, it's safe to say that we know what does and doesn't work when it comes to direct mail. We have outlined five essential strategies you should consider before delving straight into hiring a direct mail company.
7 tips for improving your direct mail campaigns
#1 Understand your target audience
The single most crucial ingredient to a successful direct mail campaign is your customers. This isn't just any type of customer, but the ones who are most likely to convert. Do you know precisely the types of people to target with direct mailings? If not, you need to spend time researching and understanding what attracts people to your business, product or service. What demographics should you target? Understand your customers' habits, purchasing behaviours, attitudes and so on, as this will help you determine exactly the suitable types of people to target.
#2 Target your perfect customer
Use your careful, detailed research to nail down the perfect person who would be an ideal lead for your business. Once you get a clearer picture of your ideal customer profile (for example, property owners aged 40-65 in Central London), you can then construct targeted lists of potential new leads. Companies like Experian offer data solutions and direct marketing consumer data, which helps when doing outreach and market research. To clarify, Lbox Communications can lawfully source GDPR-compliant data from Experian for direct marketing.

#3 Get your mailing list locked down
Direct mailing lists allow you to dedicate all of your efforts to specific people, in particular households, in a given location. The more careful you are with customer selection, the better your chances of securing leads and potential conversions. Direct mail marketing data is imperative to the success of your marketing campaign, but the challenge doesn't stop there.
#4 Personalise Your Mail to Increase Response Rates
Making your mail stand out from the crowd is of paramount importance when running a direct mail campaign. Ensuring it doesn't simply get thrown away when it arrives involves personalising it for that particular customer – whether that involves including a small token or gift, or decorating your envelope in a way that makes it eye-catching. At the same time, you need to make sure that your offer is clear to the individual receiving it – ideally, you should be able to determine the call-to-action within your marketing in three seconds!

#5 Create a professional mailing
It's all well and good having the right people to target, but how can you ensure they're going to pick up your printed mail and do what you want them to? Have you put enough thought, time and energy into creating a perfect piece of direct mail material? If not, you need to think about what messaging you want to use, the incentive for your customers, the text, imagery, design elements and your call to action.

Consistency is as key as the high-quality materials you print on (on that note, budget materials will often lead to poor campaign results). If you work with an efficient, experienced direct mailing house with an in-house fulfilment team and ISO-approved machinery, you're on the right path.
#6 Work with your professional direct mail agency
We've said this in the past; cheap direct mail companies will simply take your money and fail to deliver what you expect. Lbox Communications are not like that; we are a trusted direct mail agency offering our clients a wealth of experience, industry knowledge, and best practices. We complete tasks from sourcing up-to-date GDPR-compliant campaign data to securing cost-effective direct mail postage rates and efficient, 24-hour printing. Work with your chosen direct mail provider to ensure you're getting the best value for your money; ask questions to ensure you understand everything fully.
#7 Measure Your Campaign Results
It's a good idea to review your campaign once it's been completed. Measuring the results of your direct mail campaign can help you to gauge how close to your original projections you were and what, if anything, needs to change for the next campaign. Doing so will help you become a better marketer in the long run, as you'll become more skilled at predicting and estimating campaign results and trends.
We hope these tips have helped you understand how to get the most out of your direct mail campaigns. If you still have questions, please contact us.