Direct Mail
Direct Mail Campaigns vs Digital Marketing Campaigns – Which is More Effective?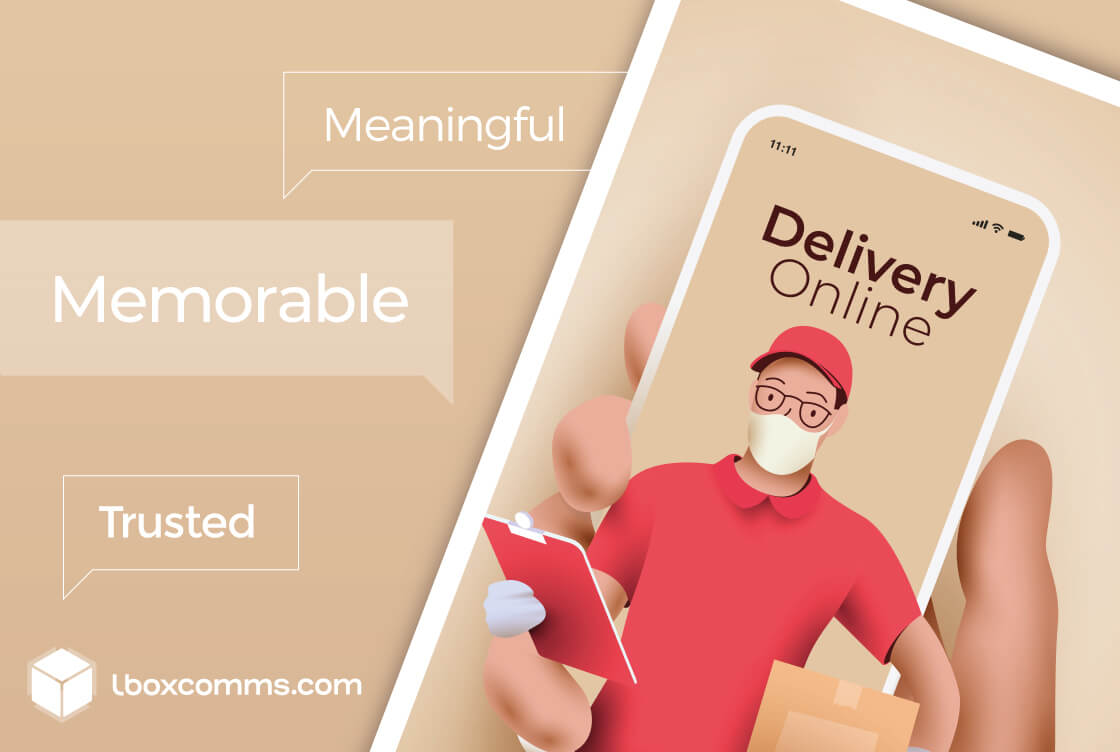 Have you ever wondered how direct mail marketing campaigns are still so valuable in an increasingly digital world?
Although technology and digital platforms are still on the rise, direct mail is often mistakenly viewed as an afterthought and outdated. However, if you look at the statistics behind direct mail, it's clear that this claim could not be further from the truth.
How effective is direct mail marketing?
Direct mail boasts significantly larger response rates when compared to online and digital marketing efforts. A direct mail campaign is considerably more effective at generating visibility, awareness, and engagement than its digital counterparts.
As a result of receiving direct mailings, people in the age brackets of 15-34 are:

42% more likely to find physical printed materials more memorable and meaningful

71% more likely to trust the marketing communications they receive

21% more likely to switch suppliers based on the mail they receive
Further research undertaken by the Direct Marketing Association (DMA) found that despite the huge increase in online promotion, direct mail outperforms email in response rates. Although it may be surprising to find direct mail so effective in a digitally driven society, digital response rates flounder at around 0.7%, while direct mail sees response rates of a whopping 5%.
Getting consumers to engage with their brand is something that many organisations aspire towards. People tend to value something they can see and touch, compared to something they can only see. This is another reason why direct mail works well; the emotional impact it can create gives it a significant advantage over digital marketing materials.
Today, many people feel they receive far too many emails and therefore relish receiving a physical letter – people enjoy receiving personalised mail, particularly when it offers something of real value.
Some other direct mail statistics show:

63% of people are more likely to take printed mail more seriously than email

57% of people feel more valued when receiving direct mailings

55% feel as though the direct mail communications they received give them a better impression of the organisation
Source: Royal Mail MarketReach, Mail and Digital, Part 1, Quadrangle, 2013
Do direct mail campaigns still work?
Many organisations continue to embrace direct mailing services as they recognise the value they bring for creating a connection with their target audience.
The key to a successful direct mail campaign is to strike an emotional chord with recipients, creating printed material that's eye-catching and will resonate with them. The winning strategy is to do this before the customer simply discards the mailings.
Compared to digital marketing, you cannot click and delete physical mail or scroll past it. Direct mail offers a targeted and personal approach that's effective for both long-standing customers and also new prospects.
Companies are learning that they can use data smarter than ever before. Rather than send out blanket emails to people who don't want them, they can in fact narrow down their audience to people that actually care by using their data efficiently. Direct mail helps them add that personal touch, while customisation of mail is easier than it has ever been, leading to people receiving mail they might actually be interested in opening – hence the impressive response rate.
COVID-19 also changed consumer behaviour significantly. How people consume media, as well as the ways in which brands build trust and rapport with consumers, has shifted. During the first lockdown, 96% of mail was engaged with, thanks to people spending more time at home.
So does direct mail marketing still work in today's digitally-dominated world? The statistics above show that creative direct mail campaigns are far from a relic of the past. Direct mail has a number of wins compared to digital promotion and more companies are rightly turning to it when contacting customers.
Tips for successful direct mail advertising
If you've wondered how to execute a targeted direct mail marketing campaign effectively, have a look at some of our recommendations below.
Think like the customer
Your end goal with effective direct mail is for your customers to take action. That starts with getting their attention. How do you achieve that? First, find out what they want and what they like, then ask yourself whether your mail represents your brand enough. Is it offering a solution to their problem? Is there a clear call to action?
Use professional graphics
If you're concerned about customers potentially losing interest, creative graphics are a great workaround. They are excellent at capturing people's attention.
Focus on your product or service benefits over their features
The copy in your printed marketing materials is critical; copy has the power to shape your message and encourage people to take action. Don't just describe a shopping list of your featured products or services. Instead, explain the benefits and how they can make a viable difference to your customers.
Make use of expertly written, engaging content
Following on from the previous points, use the content to answer the questions people have about your business, product or service. Again, finding out what your customers want and are interested in will be vital in creating that targeted, winning content.
Advantages of direct mail over digital
If you're considering investing in direct mail for your business, but are still weighing up the benefits and drawbacks, then look no further.
In summary, direct mail offers the following benefits:

Excellent response rates, compared to email

Tangible and personal marketing messages

It builds trust with your customers

It's highly targeted, thanks to accurate data sourcing, cleansing and management

It creates a sense of security among consumers

Modern printing equipment expands more opportunities for customisation

It's cost-effective; even the simplest of campaigns with a few variables can provide excellent results
Most importantly, it complements digital marketing efforts. The two mediums work well together, and direct mail can work alongside your online ads to improve overall performance.
Unlock complete campaign management with DM360 Direct Mail
Whatever your direct mail marketing campaign requirements, we have the experience, resources, equipment and industry knowledge to help. DM360 is direct mail covered from every angle, and provides expertise at all 6 stages of the journey – delivering custom solutions built around your exact needs.

We oversee your mailings from start to finish, adapt to your needs and deliver intelligent, cost-effective results, maximising the impact and ROI of your campaigns. Get in touch and unlock the true power and potential of your direct mail marketing.