Direct Mail
Build or Buy? What's Right For Your Direct Mail Mailing Lists?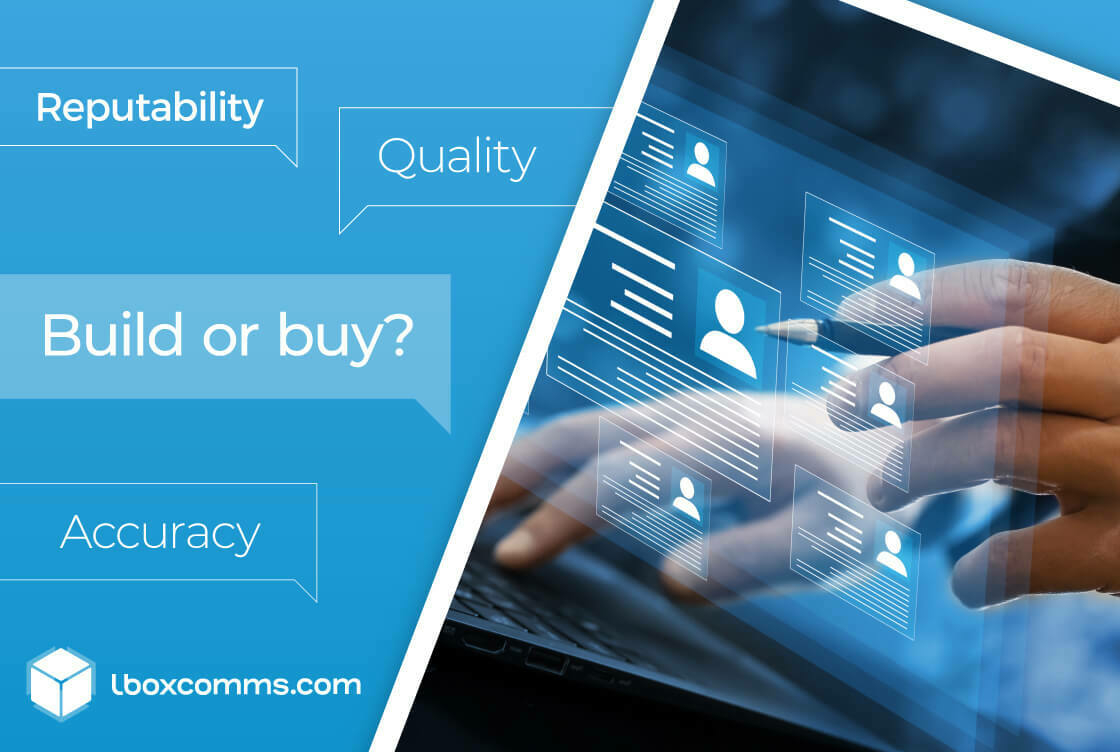 Key takeaways from this insight article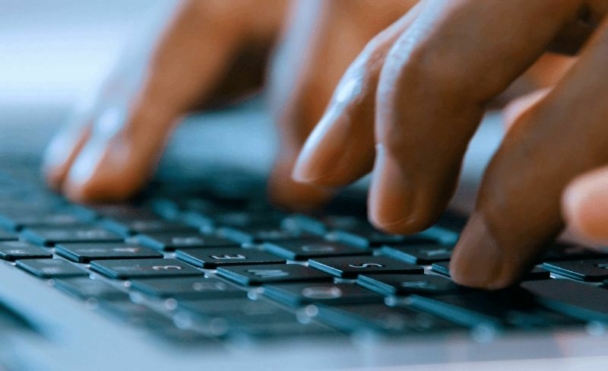 What you'll learn:
The importance of investing in your mailing lists

Helpful tips for building your mailing list yourself

What to consider before buying your mailing lists

How to choose between both approaches for your campaigns

The benefits of using a data sourcing and management service
In direct mail marketing, few things are as crucial as your mailing list. At their core, they control who you can target with your promotions. And, as you know, the right audience is vital to the success of any campaign.
In fact, according to Ed Mayer's 40/40/20 rule, 40% of marketing success depends on the audience, 40% on the offer, and 20% on factors such as look and feel.
You only have to look at recent customer data to know that 71% of today's audiences expect communications to be personalised and relevant to them.
So, how do you secure the targeted direct mailing lists you need to reach the right people? Do you build yours from the ground up, or do you buy them? Here we show you how to approach both, and outline which is best for your brand.
What is a direct mailing list?
In a nutshell, direct mail mailing lists collate important data, such as a prospect's name, address and buying behaviours into one comprehensive document.
These databases form the foundation of practically every campaign, and provide essential information that brands need to craft mailings that resonate with their recipients.
How do I build a direct mail list?
Putting together your own business list in-house is a cost-effective way to lay the foundation for your future direct mail marketing campaigns. However, success in this approach requires a dedicated strategy.
Assess the customer data you already have on file
If you're a well-established brand, or have developed relationships with existing and potential customers in the past, you likely already have valuable consumer data on file.
Look inwards and compile this information into one place before you start putting together your mailing list. This makes sure you have good quality information in hand, and helps you identify and reach both lapsed customers and loyal buyers.
Create an irresistible offer your audience will love
If you don't have enough contact details in-house, or simply want to expand your horizons further, create an appealing offer your audience can't turn down.
This could be a limited-time discount, a valuable free resource, or some first-hand data. Offer your customers something special, and in return they provide their details in a mailing list sign-up.
Listen to what your potential and existing customers are calling out for. Get creative. And the sky's the limit for your direct mail marketing efforts.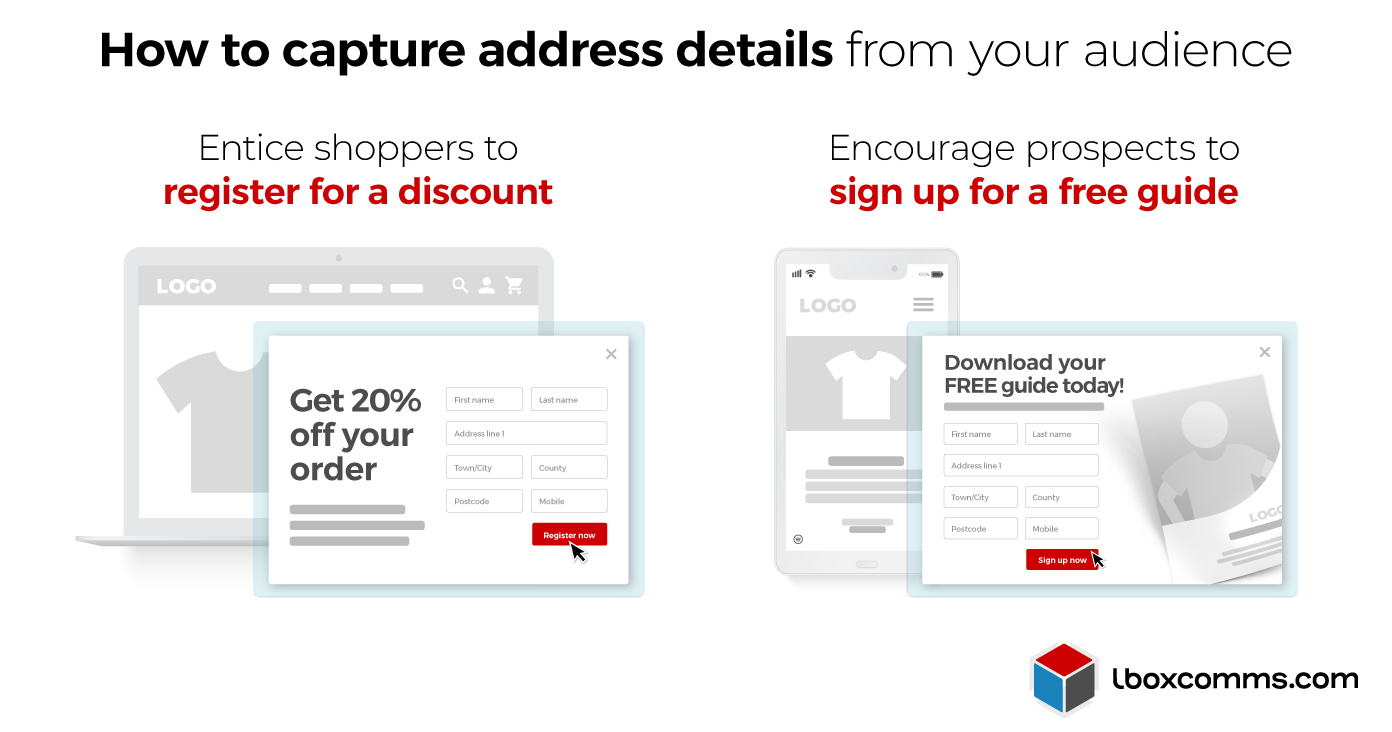 Collect data during customer service calls

Another way to gather personal data for your business list is by leveraging the power of customer service calls.
So long as there's a legitimate reason you're obtaining a patron's personal information over the phone – such as verifying a transaction, or sending them a physical welcome package – your customer service representatives can be a productive addition to your strategy.
Just remember, when you're mailing your audience, your post has to fall under 'legitimate interest'. That means using personal data in ways your recipients will reasonably expect, which have minimal impact on their privacy.
How do I buy a direct mailing list?
If you're a new business, or you simply want to expand your brand's reach further, buying lists for direct mail is a quick, one-time investment to help get your message into the hands of your target market. During this process, it is important to:
Define your target audience
Mailing list companies are able to provide lists that hone in on specific demographics, geographic areas and characteristics.
To ensure you're purchasing the right lists to generate the strongest return on investment, build detailed customer profiles. Assess who your competitors are targeting and the traits your ideal consumers share to create polished, useful buyer personas.
Find a trustworthy mailing list service
There are countless list owners you can buy from, but not all are as trustworthy or reputable as each other.
Find genuine providers by looking out for common markers of reputability. Some of these include: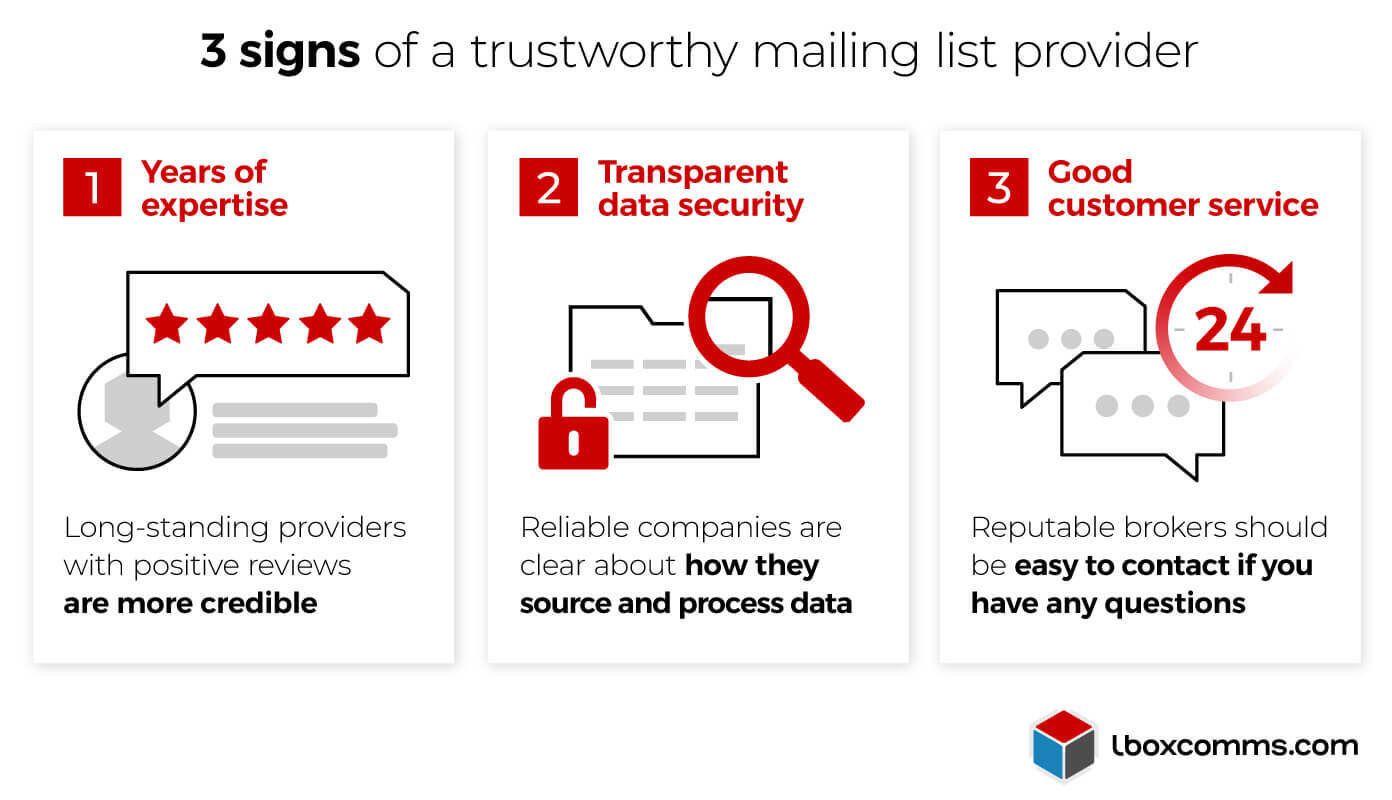 Negotiate for a fair price
Depending on the provider you choose, the size of your list, and the level of segmentation you select, the cost of buying a mailing list can vary.
Shop around and reach out to credible providers to negotiate rates for your promotions. It is also important to be clear on what you're buying – does the rate reflect one-off access to a list or total ownership?
Deciding between building or buying your mailing lists
There's no 'one size fits all' approach when it comes to getting your hands on a suitable mailing list. What works best for you will depend on the time and resources you have access to, among other factors.
To help you decide the ideal approach for your organisation, let's take a closer look at the benefits and drawbacks of both methods: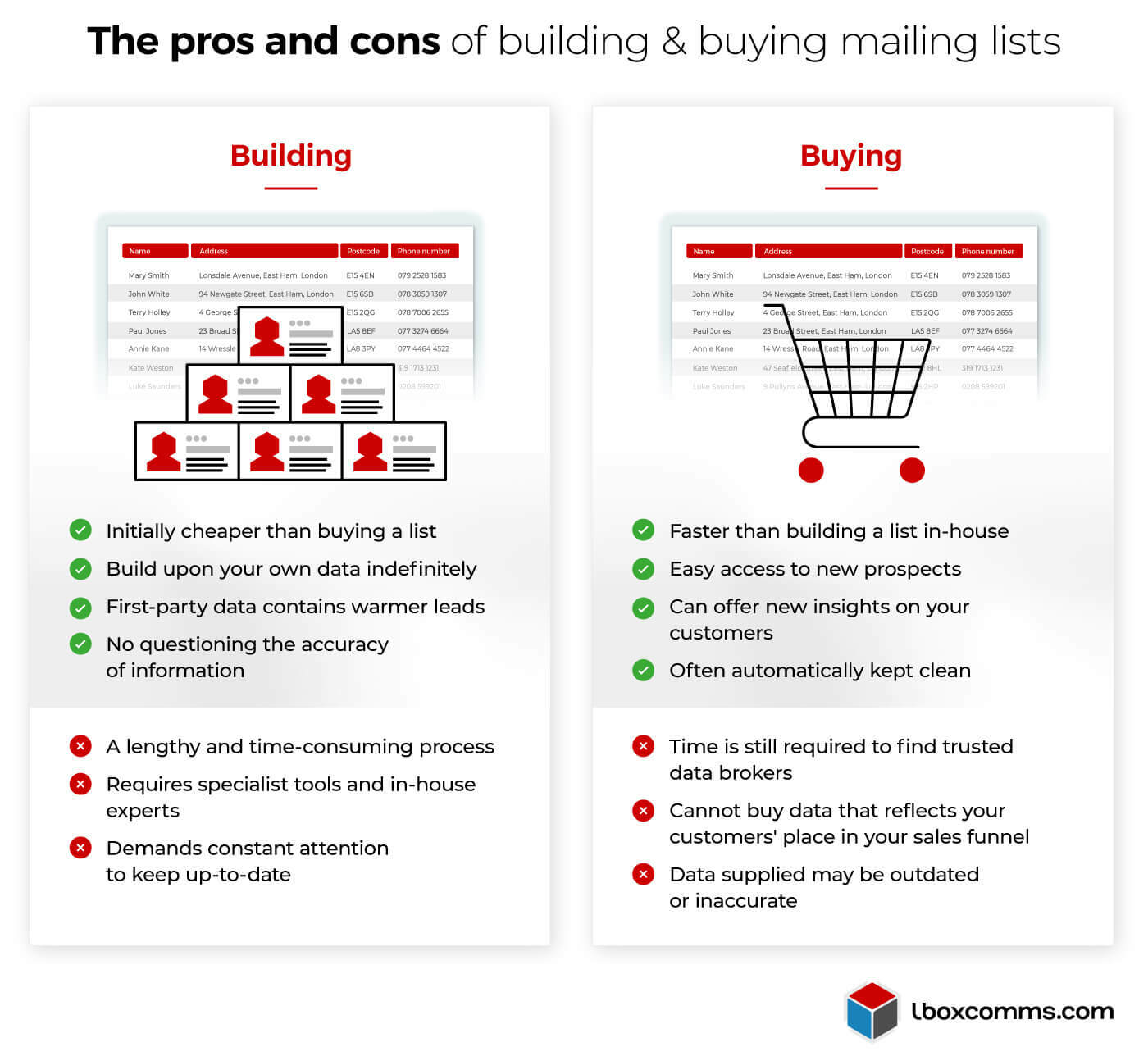 Securing the accuracy and quality of your data
Whether you're working from a direct mail list you've built yourself or bought elsewhere, quality, accurate data is essential.
If imprecise data results in your items arriving at the wrong addresses, it can leave recipients puzzled, reduce your response rates, and diminish your return on investment.
Worse still, if your mail is not in a reader's 'legitimate interest', you could be in breach of GDPR, damaging your reputation and resulting in fines up to £17.5 million or 4% of your global turnover (whichever is higher).
To guarantee the accuracy of the data across your in-house direct mail marketing lists, include only up-to-date customer data. If a patron hasn't made a purchase for several years, this could mean they no longer live at the same address.
If you're planning to buy your list, work with a reputable mail service you can trust. Seek well-established providers that state how they process data and how they intend to keep it clean for years to come.
Launch your campaigns effortlessly with trusted data sourcing and management services
Direct mail mailing lists are at the very heart of your marketing efforts. But building or buying databases that get your brand into your customers' hands can feel incredibly daunting, especially in a post-GDPR world.
To help you get your postal promotions off the ground quickly and easily, we provide professional direct mail data sourcing and management services tailored to you.
Age. Job status. Education. Salary range. Based on your understanding of your target audience, we source up-to-the-minute Experian data to help you reach your customers with total accuracy, and lay the foundation to maximise the ROI of your direct mail.

Duplicates, deceased records, changes in address – your data is thoroughly cleaned to include only relevant and valuable data

We adhere to strict data protection guidelines, as well as Royal Mail and MPS standards, to keep your data compliant

You receive a complete breakdown of all inconsistencies in your data, so you know how we intend to action it before sign-off
If you need help with more than just data acquisition for your mailing lists, we have the expertise to oversee your entire direct mail campaign from start to finish with DM360, our full turnkey solution suited to your needs.

Optimise the design of your mail for the ideal blend of cost and impact

Print your items to an impeccable standard, on your timeline and budget

Prepare your post with fast, precise machine and hand fulfilment

Send mailings to the right people, at the right price

Your returns and suppressions, expertly managed at the end of every campaign
Don't waste time building lists in-house or overspending on data acquisition. Get the information and assistance your postal promotions need in one place. Reach out to our team today and let's talk.