Direct Mail
Could Partially Addressed Mail be the Key to Your Next Successful Direct Mail Campaign?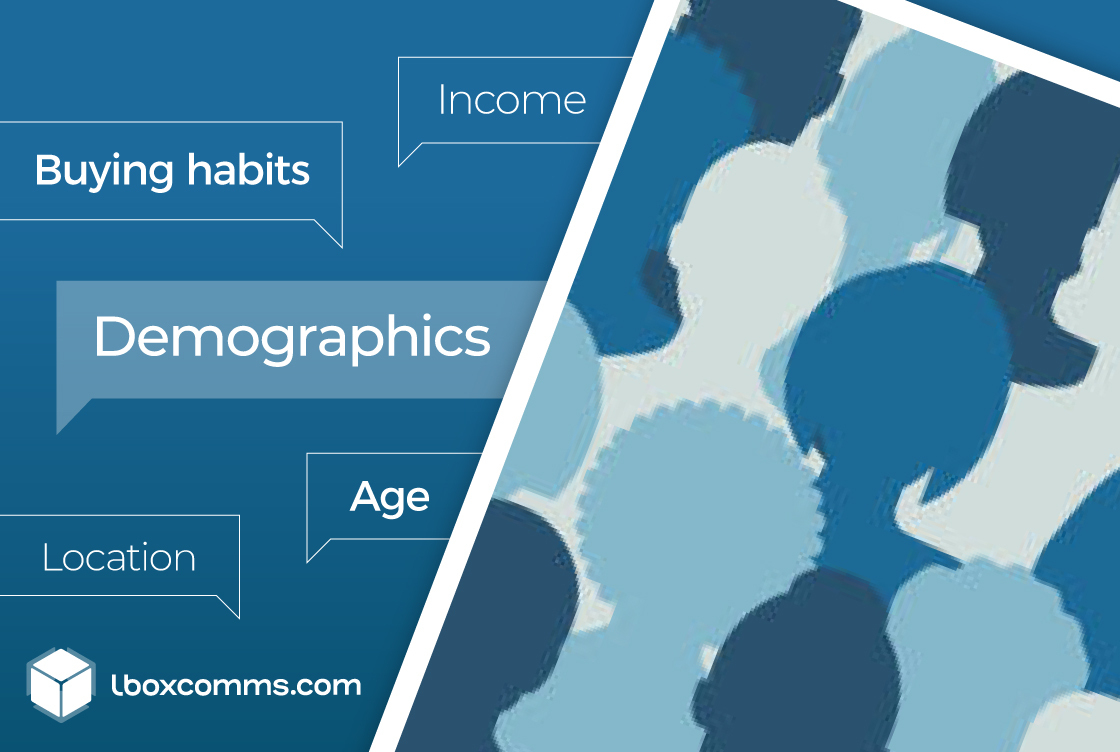 Key takeaways from this insight article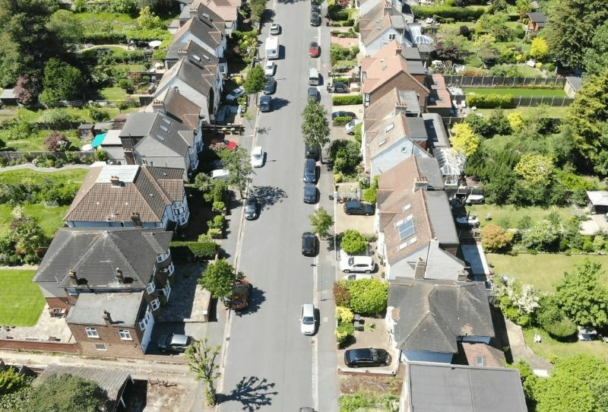 What you'll learn:
What partially addressed mail is and how it works

The differences between top-up and lookalike postcode targeting

How PAM helps you reduce costs and maximise ROI

Why this approach lets you compliantly reach new customers
Direct mail is the gold standard for businesses reaching and engaging existing customers. However, the need to collect recipients' specific address details ahead of any campaign is a barrier that may have prevented you from using this channel to acquire new customers.
This is where partially addressed mail (PAM) comes in. By targeting postcodes based on location and demographics, instead of individual addresses, this method represents an effective, cost-efficient and responsible way to get your message in the hands of potential customers.
In this article, we explore what partially addressed mail is, how it works, and the many benefits this approach can offer.
What is partially addressed mail?
Rather than aim your mail items at individual prospects and addresses, partially addressed mail lets you target recipients on a postcode level.
PAM does not require the personal information of your target audience. Instead, geo-demographic data can be used to identify and reach select groups – as small as 15 households – based on desirable traits and characteristics of people in that area, such as:

Age

Gender

Income

Location

Education

Buying habits
In practice, this makes partially addressed mail an incredibly effective way of reaching new audiences, all without the time and effort of compiling an extensive mailing list yourself.
How does partially addressed mail work?
There are two primary ways partially addressed mail can find its way into the letterboxes of potential new prospects.
The first is through a process called 'topping up'. This method works by identifying postcodes already saturated with customers, and sending messages to the households in this area who aren't currently buying from you.
The second option is to use look-alike targeting, leveraging geo-demographic data supplied by a professional data management and sourcing team. This enables you to identify postcode areas that demonstrate similar traits as your valued customers.
For the best results, brands should utilise both methods at once. However, depending on the needs of your campaign, you may opt to use one method over the other.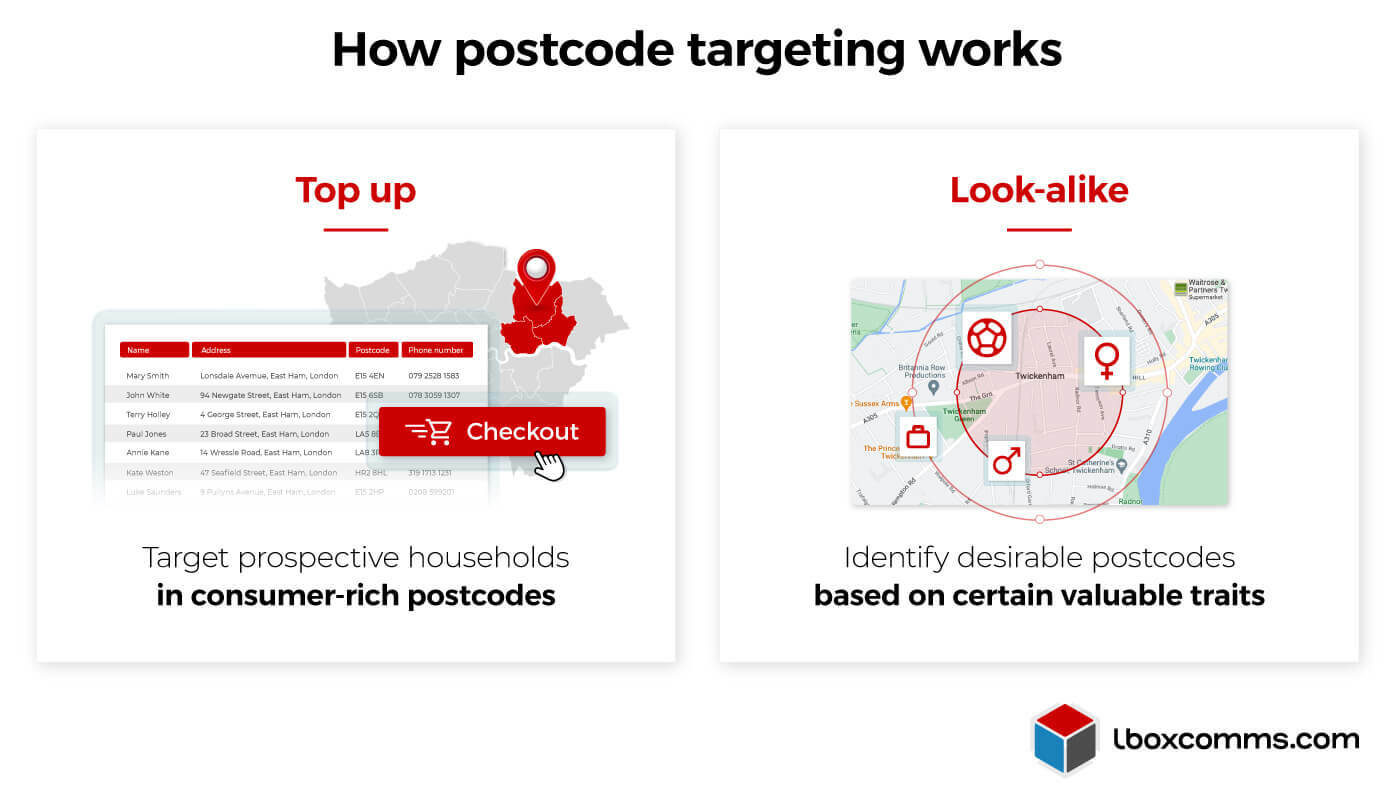 To ensure you're not wasting valuable time and money targeting existing consumers, you can compare existing customer data with a Postcode Address File (PAF) – a resource that provides access to more than 1.8 million UK postcodes and over 30 million residential and business addresses.
4 reasons to use partially addressed mail
With strict data protection laws and high acquisition costs, reaching a new audience is often a significant challenge for businesses in today's post-GDPR world.
Incorporating partially addressed mail into your marketing efforts allows you to efficiently and compliantly execute your customer acquisition strategy and drive meaningful results.
1. Reduce total campaign costs
As well as being an effective way to acquire customers, partially addressed mail helps reduce the costs associated with direct mail campaigns in several ways.
First, you can exclude existing customers from promotions to ensure you're only mailing out the right materials to the right people – cutting waste and minimising needless expense.
Plus, with no need to purchase personal data before launching a campaign, the resources required to get your message off the ground and into the hands of prospects are significantly reduced.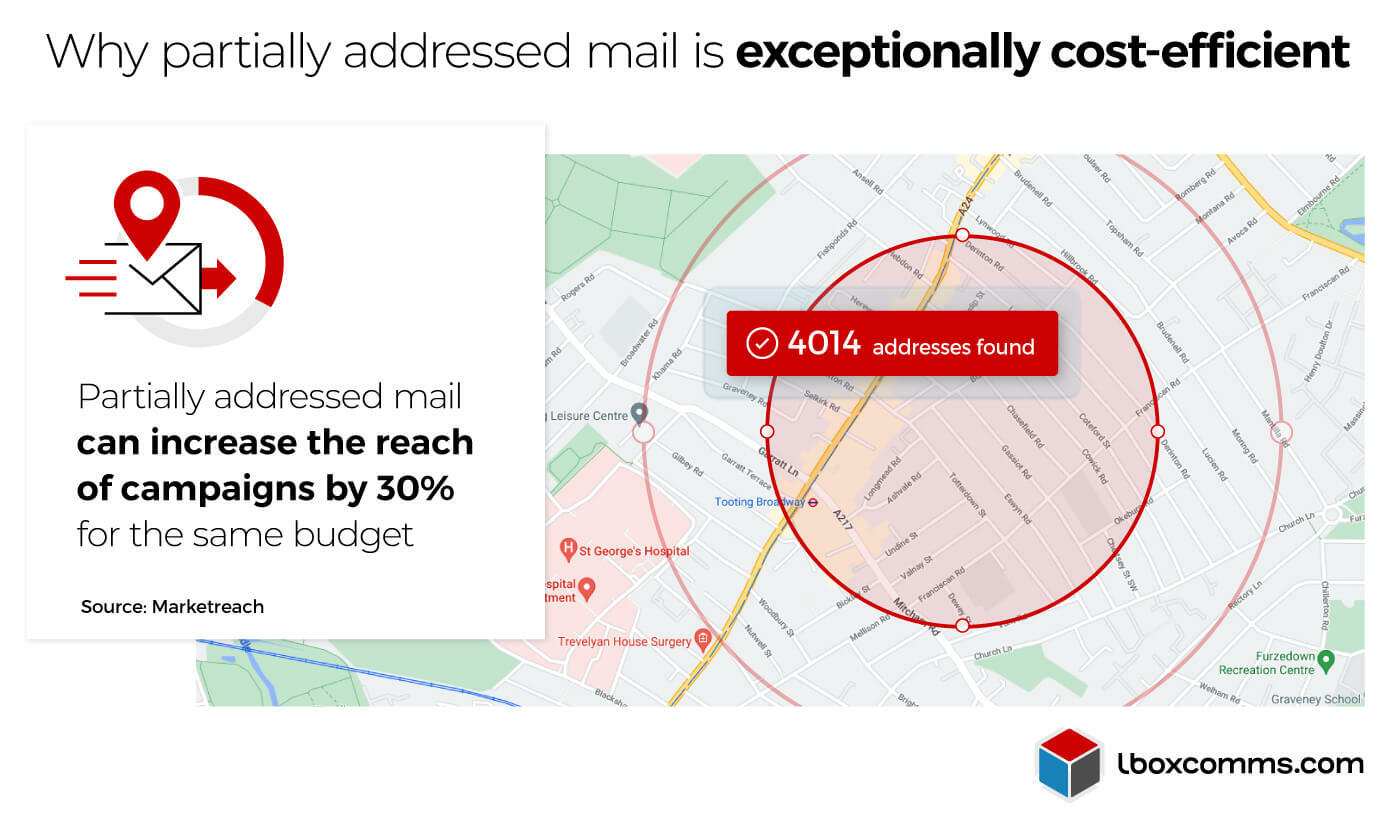 2. Acquire new customers compliantly
Partially addressed mail is more than an easy way to build your base of customers, it has the ability to tap into an audience of as many as 30 million addresses without breaching strict GDPR laws – offering precise demographic targeting across the whole of the UK.
3. Augment your return on investment
PAM also enhances the already exceptional performance of direct mail, making this type of collateral highly engaging, effective at driving commercial action and capable of delivering a meaningful ROI.
According to MarketReach, 88% of partially addressed mail receives engagement from its recipients, with 26% of these items driving prospective customers to a website or purchase. But that's not all: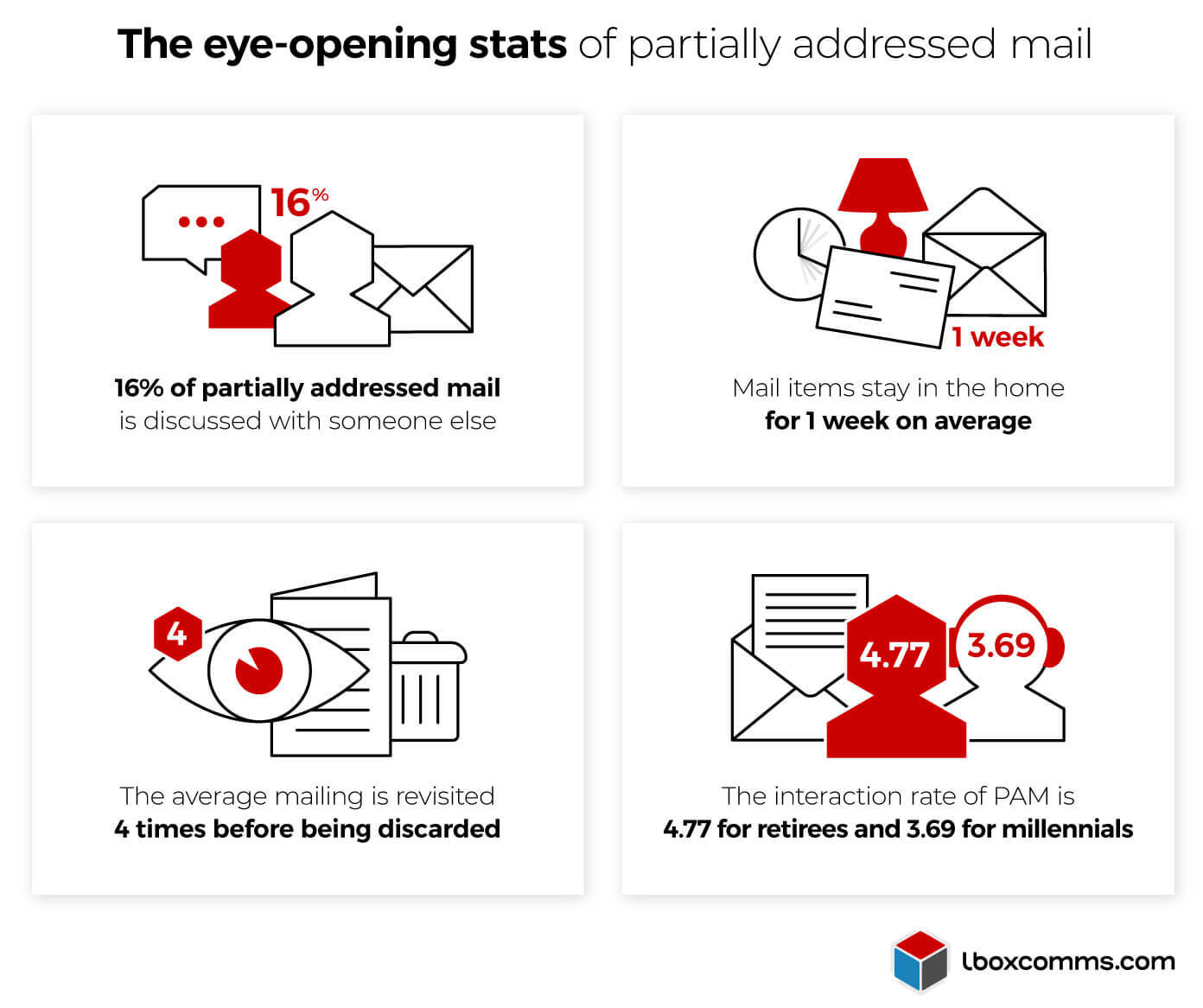 4. Incorporate personalisation where it matters
Although PAM is not as highly targeted as addressed mail, it still offers the ability for you to tailor messaging without relying on personal data – a powerful practice that boosts open rates by as much as 18% and makes buying experiences satisfying for 82% of consumers.
For example, instead of addressing the recipient by name, mailings can use relevant titles, such as 'Pizza Lover' or 'Homebuyer'. Additionally, elements such as offers, QR codes, and imagery can be tailored to postcodes based on certain characteristics or traits.
For more advice on how to maximise the success of your direct mail advertising campaign, check out our guide.
DM360: end-to-end campaign management, done by the experts
We hope this has given you a deeper understanding of what partially addressed mail is, how it works, and the many ways it can boost your customer acquisition efforts.
While PAM is an incredibly cost-effective and efficient way to generate results, no promotion can maximise its return on investment without careful planning and execution.
DM360 Direct Mail is campaign management covered from every angle. From data sourcing, design and print services, to fulfilment, postage and returns – our decades of expertise allow us to support your direct mail outreach however you need.

Target the right postcodes through our precise geo-demographic data

Optimise your mailings to strike the ideal balance between cost and impact

Print mail items on time, on budget, and to the highest standard

Get your direct mail fulfilled with speed and precision, either by machine or by hand

Post your messages to prospects at the right time and price

Guarantee future ROI with returns and suppressions handled on your behalf
Ready to leverage the benefits of partially addressed mail in your next campaign? Get in touch to discover the smartest, fastest and easiest way to get your promotions into customers' hands.