Guides
Your Ultimate Guide to Restaurant Leaflet & Direct Mail Campaigns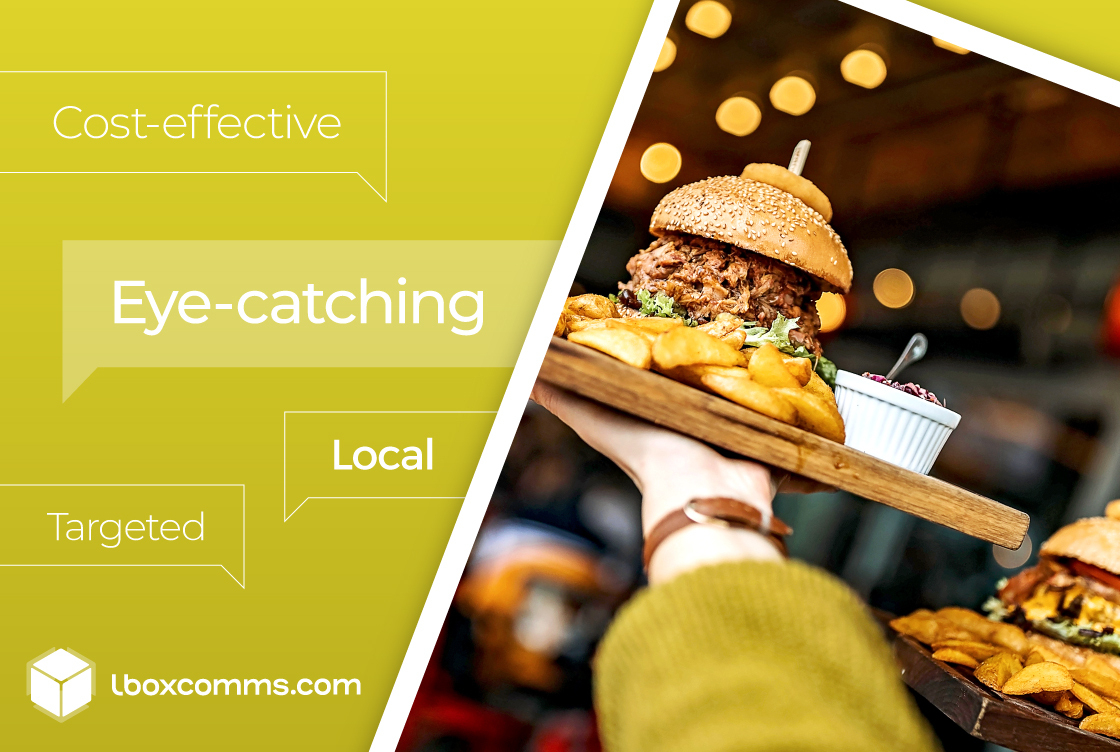 Key takeaways from this insight article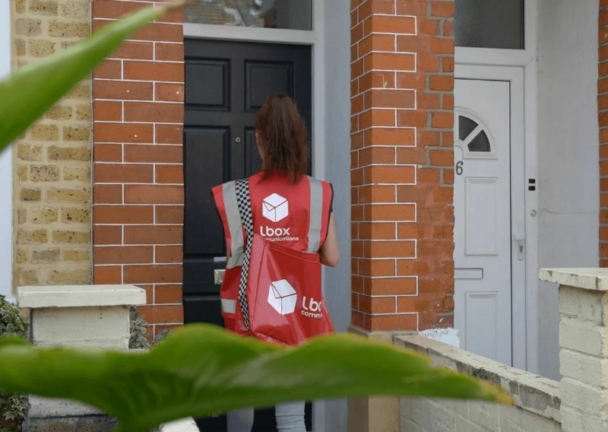 What you'll learn:
Why direct mail and leaflets are so productive for restaurants

The most effective types of mailings for restaurants to use

Our top tips to improve the targeting of your campaigns

What you should include in your restaurant mailings

3 best practices to maximise your campaigns' performance
Even in a world of Google, social media and rapid-fire emails, nothing captures the attention of local customers like a well-planned direct mail or leaflet distribution campaign.
This tried-and-tested marketing channel has helped restaurant owners circulate their menus, promotions and discounts to residents for centuries – generating new business and reconnecting with lapsed customers in a cost-effective, eye-catching way.
Here, we explore why direct mail is so effective for restaurants and takeaways, and share our tips for leaflets and flyers that'll build up an appetite across your local area.
How effective is direct mail marketing for restaurants?
Don't let digital marketers lead you astray – for local restaurants, direct mail marketing is an essential tool to reach your target audiences.
For most restaurants, the vast majority of regulars come from surrounding neighbourhoods. Building a rapport with locals is critical, and a steady flow of leaflets and flyers helps you make that connection in a more personal and immediate way than a Facebook post or cold email can.
If you doubt the power of direct mail, consider the following: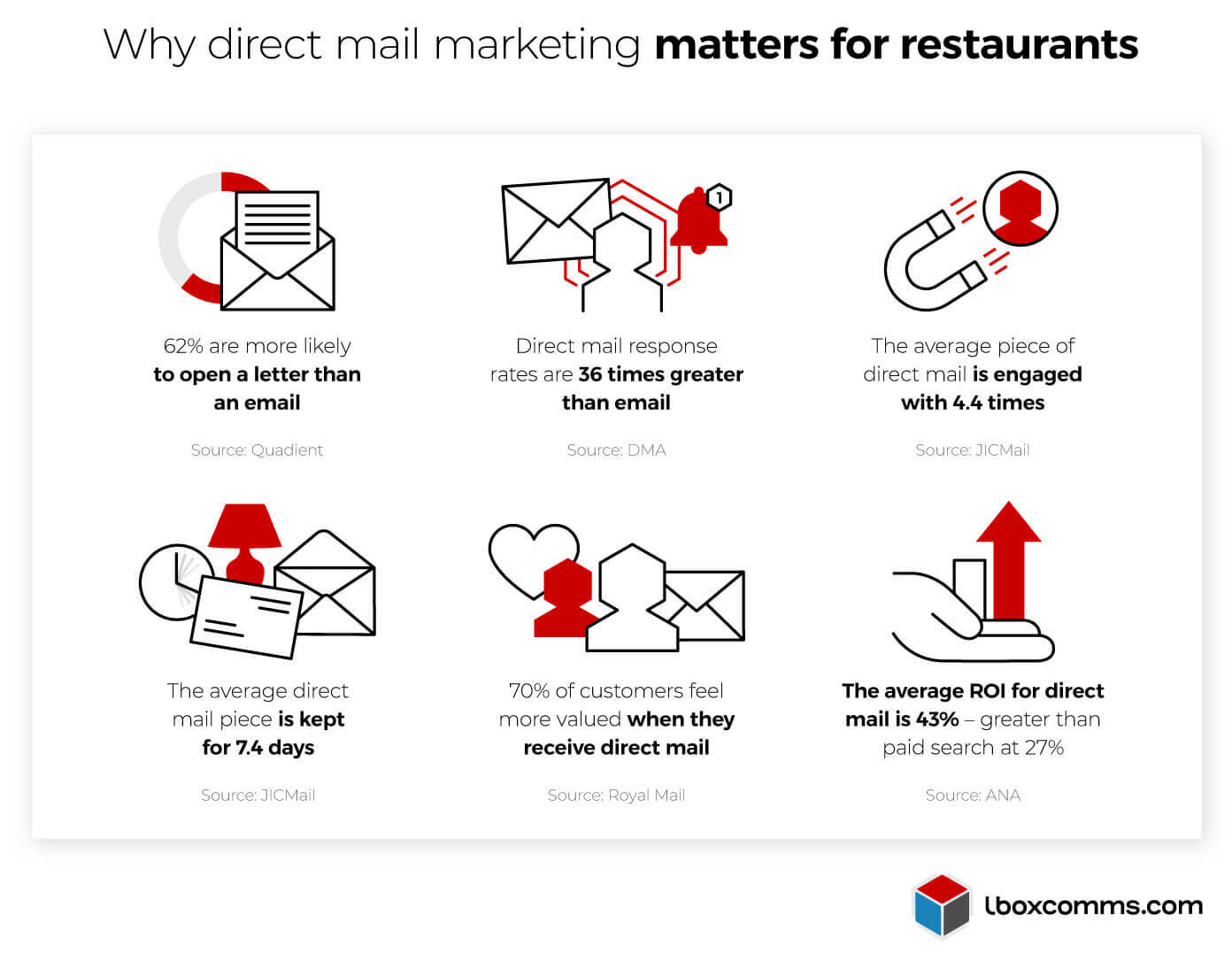 What are the best types of direct mail for restaurants?
Menus
Your menu is the core of your business offering and what will interest potential customers the most. Placing a high-quality, easy-to-digest menu in your customers' hands gives them an immediate impression of what they can expect from your restaurant.
Plus, people tend to keep restaurant or takeaway menus in their kitchen drawers for a long time, so they always have them on hand when they're making that all-important decision for meal plans. Make sure your menu is in the pile to help ensure frequent calls and visits.
Flyers
Flyers offer a quick, clear and easy way to put key information in your audience's hands. Share your latest discounts. Promote new items on your menu. Highlight upcoming events and theme nights. Whatever you do to set your restaurant apart, make sure you share it directly with your customers.
Brochures
If your restaurant is new to the area, a well-crafted brochure can help you hit the ground running. Detailing your history, culture, culinary inspirations and other unique aspects of your business – as well as your menu – can be a fantastic way to increase awareness in your region.
Also, a brochure is an effective way to quickly answer any 'hot questions' your potential customers may have, such as what your seating arrangements are like, what vegetarian/vegan options you offer, and whether they can book your space for special events.
Coupons and vouchers
Special offers and discounts are staples of restaurant marketing. Creating dedicated print vouchers can be the incentive your local audience needs to give you a shot.
Whether it is an introductory offer for first-time customers, or a way to coax former patrons back through your doors, an enticing voucher on someone's doorstep is often hard to ignore…
Loyalty or membership cards
Similarly, printed loyalty and membership cards can be a great way to build lasting, meaningful ties with your customers. By giving your loyal customers special reward cards, you can help turn them into advocates and open up a new way for others to learn about your offerings.
Choosing the right audience for your restaurant's leaflet and direct mail marketing
For the best results with direct mail campaigns, focus on location-based targeting. Start by identifying potential customers that live or work within a 5-mile radius of your restaurant. This helps you aim for those who are most likely to visit, ensuring you don't overstretch your marketing budget by spreading your distribution area too wide.
Here are a few more tips to select the ideal audience for your restaurant's leaflet or direct mail campaign: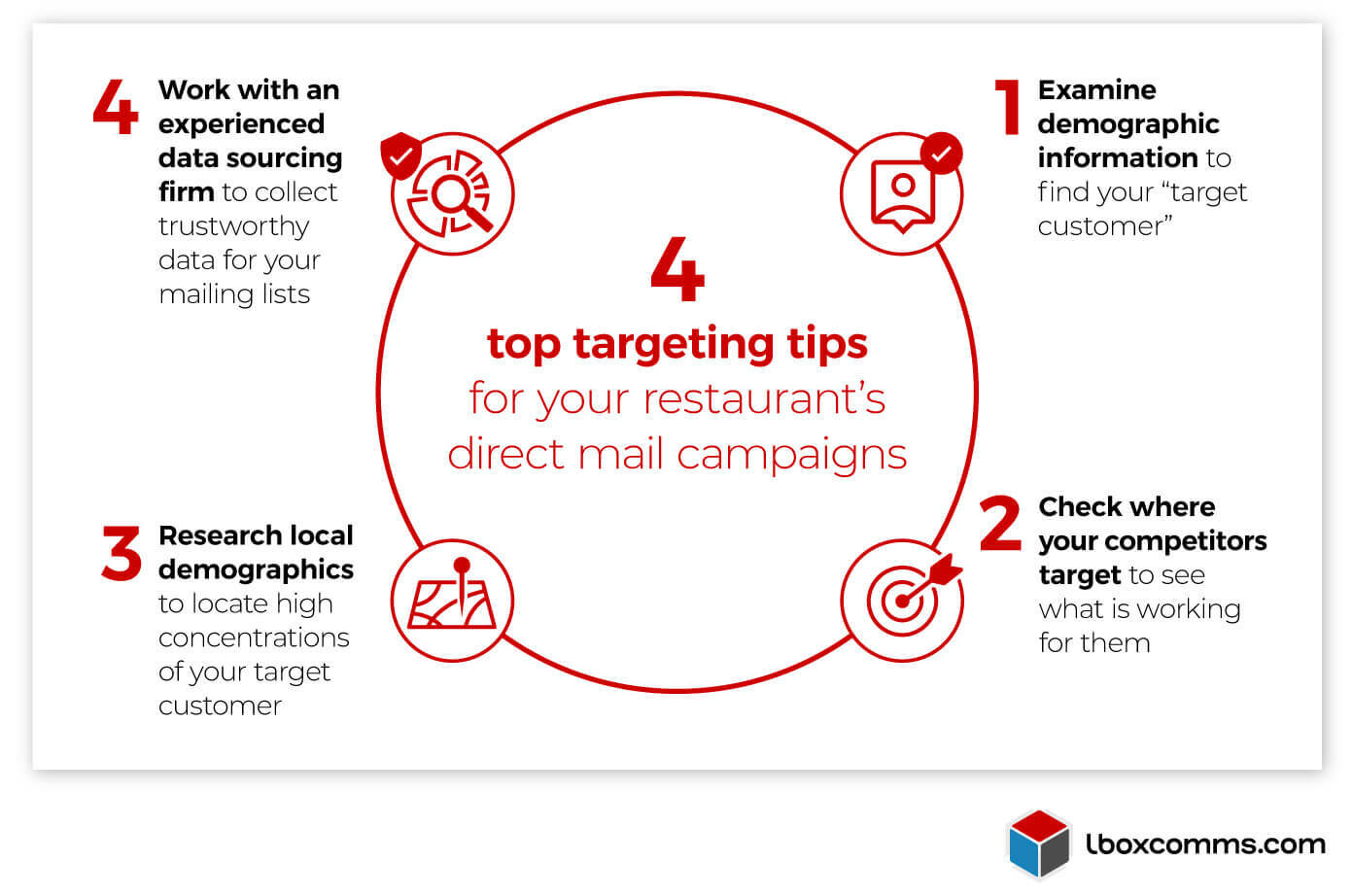 What should a good restaurant leaflet include?
Restaurant leaflet design is a delicate balance. You want to give your potential customers all the information you can to entice them, but not risk overwhelming them or driving costs up – remember a letter weighing 101g is 179% more expensive than a letter weighing 100g.
With this in mind, here are some key considerations to nail that perfect blend of must-know details, eye-catching design and minimised costs:

Your food is your biggest selling point, so devote most of the vibrant photos and copy to showcasing this in the best possible light

Clearly define your contact information and calls to action so recipients are never confused over their next steps

Use highlighted boxes to draw people's eyes to signature dishes and special offers

Establish a hierarchy that puts your most important details towards the top

Work with a dedicated design advisory service to see where savings can be made without compromising your message
Want more advice on how to make your menus stand out?
Check out our design tips

3 best practices to maximise your restaurant's direct mail campaigns
1. Use QR codes to link your print and digital channels
According to PostGrid, combining direct and digital marketing can increase response rates by up to 63%, and lead to 60% increases in return on investment.
Placing QR codes on your menus, flyers and other printed items can directly transport readers to your website, where they can find out even more about your dishes, features and services. Plus, this is an effective way to measure the success of your direct mail marketing.
2. Personalise wherever possible
If your targeting is on point, look to personalise your mailings where you can to make specific customers feel like you're speaking directly to them. Even incorporating a recipient's name on an envelope can make a world of difference in how likely they are to open, read and engage with your campaign.
Remember – personalised mail is 35% more likely to drive a purchase than unaddressed mail.
3. Keep things simple
Finally, don't overcomplicate the design, copy or layout of your mailings. While today's audiences do actively engage with physical marketing, they can quickly lose focus if your messages are busy, meandering or dull.
Keep your statements concise. Prioritise high-quality photos. Make your phone number and website address stand out. By keeping things simple for your readers, you increase your chance of maintaining their attention – and help keep costs down at the same time.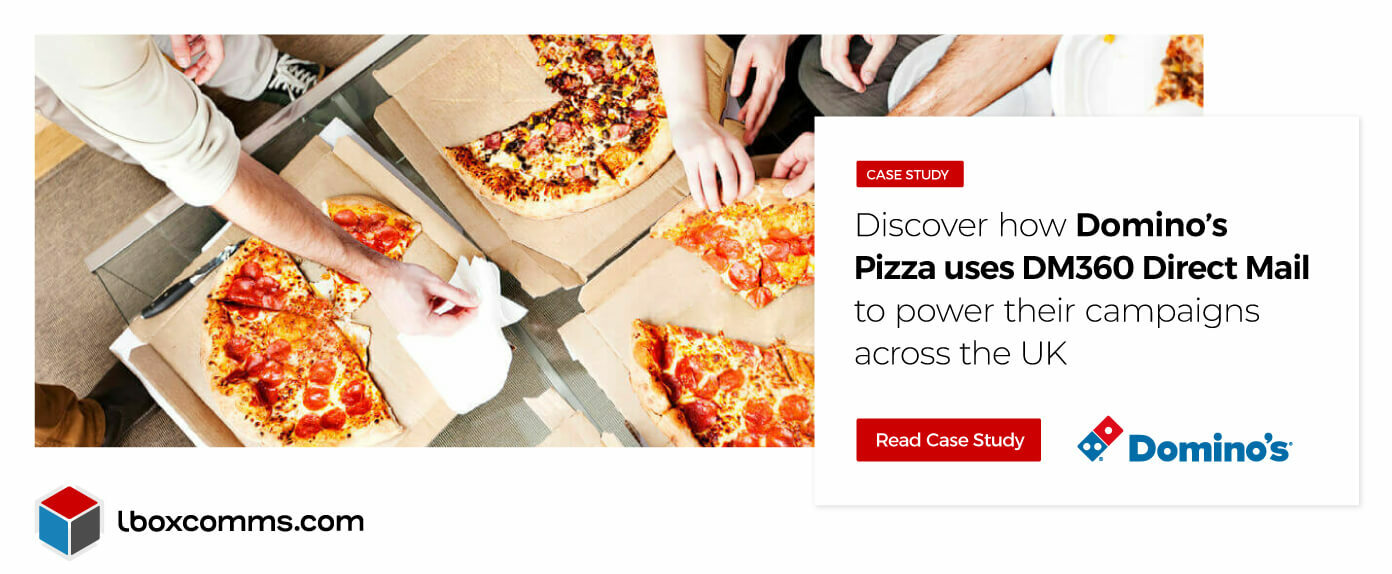 Discover complete campaign management with Lbox
We hope you have found this guide useful. When used effectively, direct mail and leaflet campaigns are a brilliant marketing strategy to raise a restaurant's brand awareness and drum up local business. But truly successful campaigns demand careful planning and execution.
Lbox is the home of targeted, efficient and cost-effective communications. Our comprehensive, flexible distribution services manage every aspect of getting your campaigns in the hands of residents, businesses and beyond.
DM360 Direct Mail
Our dedicated, 6-stage direct mail service delivers expertise across the direct mail journey, with support built around you and your campaigns.

Target specific audiences with total precision using clean, compliant data gathered from reputable sources

Optimise the size, format and layout of your mailings – maximum impact, minimal costs

Fast turnaround print and fulfilment with meticulous attention to detail

Links with leading postage carriers, including Royal Mail, identify the quickest and most cost-effective way to post your campaigns

All returns and suppressions are taken care of on your behalf
London Leaflets
For restaurants working in the Capital, you may prefer our door-to-door leaflet distribution service, London Leaflets. We have helped clients reach customers based inside the M25 effortlessly and accurately for decades.

Uniformed, GPS-tracked distributors

Powerful web-based mapping

Multiple leaflet distribution methods to suit your objectives and budgets

Rapid print, fulfilment and delivery
Get in touch today to discover a smarter, faster future for your campaigns.