Guides
Your Guide to Effective Franchise Marketing with Mail Campaigns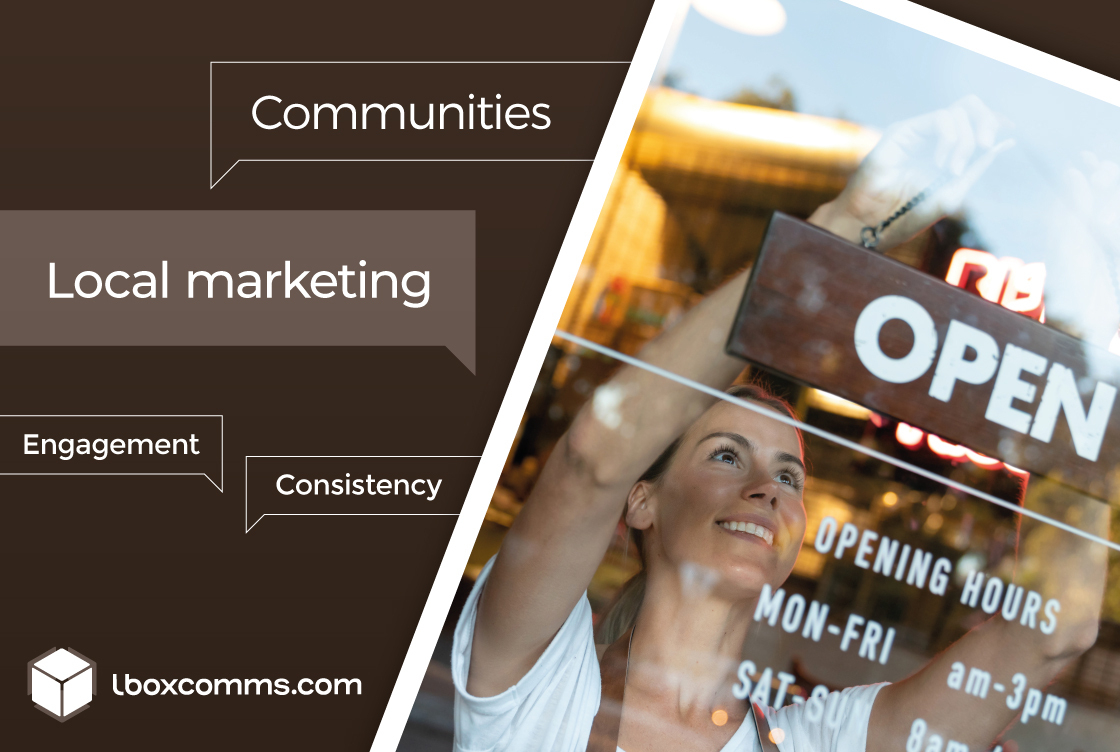 There has been a noticeable rise in the significance and number of franchises across the UK. While fast food powerhouses like McDonald's and Burger King might spring immediately to mind here, the diversity of franchise communities extends into retail, automotive, property, cleaning and many other industries.
According to the 2018 bfa NatWest Franchise Survey:

Franchises contribute over £17 billion per year to the economy, employing over 700,000 people

There are close to 50,000 franchise units in the UK, a rise of 10% compared to 2015

93% of franchisors and franchisees claim profitability, while less than 1% close a year due to commercial failure
As the quantity of franchises accelerates in multiple industries, the competition for consumers' attention has also ramped up. For both franchisors aiming to expand their portfolios, to individual locations looking to win over nearby customers, the need to market over multiple channels is stronger than ever.
While many marketers' response to this challenge is to focus on digital marketing channels like social media and emails, others recognise that direct mail and leaflet distribution continue to reap results and connect franchises with communities up and down the country.
Below we share our franchise marketing best practices, and why using printed communications isn't as outdated as others would have you believe…
What is franchise marketing?
In summary, a franchise marketing strategy is how both overall franchisors and distinct franchisees raise brand awareness and inspire commercial actions.
There are two core "segments" of franchise marketing: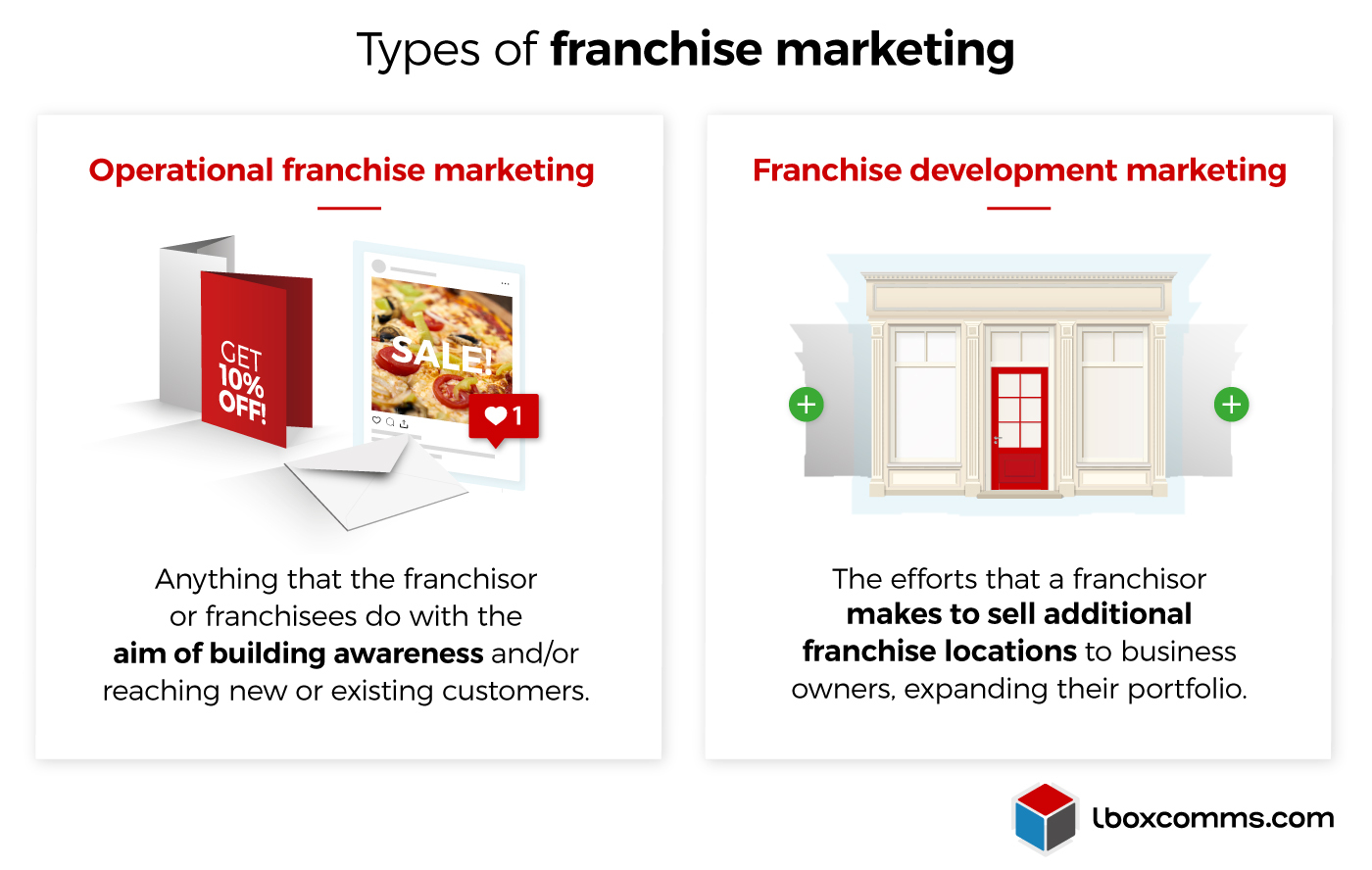 A franchise can cover one physical store, multiple chains spread nationwide, or an online e-commerce business. However you are set up, it is likely you will be actively pursuing one if not both of these marketing types – all with the goal of growing your business.
5 keys to franchise marketing success
Regardless of the objectives of your franchise marketing plans, or what channels you intend to use, there are several key foundations to make your strategy a success.
1. Identify your audiences
Before launching any franchise advertising, physical or digital, it is crucial to have a firm grasp on who your campaigns are aimed at. Establishing customer personas that contain only the most relevant audiences is vital in preventing wasted costs on recipients that would have no interest in your brand.
2. Maintain brand consistency
Consistency in franchise marketing is especially important to focus on, as it is vital that the work conducted by local franchisees doesn't compromise your overall brand identity. To this end, creating clear brand guidelines and passing these to all individual locations can be crucial in preventing any confusion.
3. Establish a budget
Once your budget is set for your content marketing, you have a solid base on which to decide the volume of materials, hours and channels you can utilise. Without this, it is easy to spend money you can't afford to lose as a business – particularly when multiple franchisees are sharing from the same pot.
4. Secure data for local marketing
With distinct franchisees often focusing their marketing efforts within their local communities, it is essential you get solid demographic data for these campaigns. This will again ensure that there is no unnecessary waste to your campaigns, and that you never overlook addresses that could become potential customers.
5. Decide on your marketing channels
One final foundation to franchise marketing is determining what channels to utilise. This will depend on who your audience is, the objectives of your campaign and your available budget. But, in an ideal world, you should prioritise a blend of physical and digital channels as part of your mix – and not lean too heavily into a purely digital approach.
Do direct mail and leaflet distribution work for franchises?
Why should franchisors and franchisees focus on direct mail, leaflet distribution and wider forms of print marketing? Surely digital should be the basis for every campaign now and moving forward? 42% of franchise professionals seem to feel that way…
While there is no denying the power of social media, email marketing and the wide range of digital channels, print remains a pivotal part of many franchises' marketing mix. When there's a need to get information, adverts and offers to locals in a lasting, meaningful way, direct mail and leafleting hold several unique benefits:

Printed materials take 21% less cognitive effort for readers to understand than digital adverts, making them easier to digest

Direct mail holds people's attention for 118% longer than digital advertising

45% of all mailings remain in the home for at least 4 weeks

The average person will devote 32.5 minutes a day to mail at weekends, and 14.5 minutes on weekdays
So while you can send a larger volume of digital ads in the same window as a single print campaign, these blink-and-you-miss-it displays don't match the level of engagement that a tangible, physical mailing can.
That's why franchises as prominent as Domino's Pizza distribute approximately 270 million leaflets every year, investing millions of pounds in the process. They and many more top-tier franchise communities understand how necessary this medium remains to properly connect with customers of all ages and backgrounds.
To learn more about how we help Domino's maximise the efficiency and ROI of their direct marketing, read our case study.
Franchises and direct mail
Direct mail is a cost-effective, productive approach to reaching local customers in a highly targeted manner. For franchisees looking to form a foothold in their communities and inspire action, whether that is picking up the phone, visiting the website or directly making an order, direct mail remains a great way to market franchise businesses.
One of the major advantages of direct mail is how responsive it remains – it is 36 times more responsive than a typical marketing email. While this may surprise you in this digital age, it shouldn't – the overwhelming nature of digital communications has actually made this more endearing and novel than the emails, ads and videos we are flooded with every time we go online.
With this in mind, here are some direct mail examples that could find a happy home in your franchise marketing strategy:

Send personalised letters to potential franchisees, making them aware of why you contacted them and your unique franchise opportunities

Deliver free samples of your products or special offers to prospects in a bid to capture their long-term interest

Re-engage lapsed customers with a tailored discount or deal that encourages them to give your franchise another chance

Distribute catalogues and magazines to give customers a first-hand feel of your products and services – perhaps with QR codes that allow for an easy transition online…
The possibilities direct mail offers are boundless, driving positive results for franchises with local marketing, as well as organisations advertising on a national scale. With the right process in place and team behind you to make the most of every penny you invest, it can be a pivotal part of your future campaigns.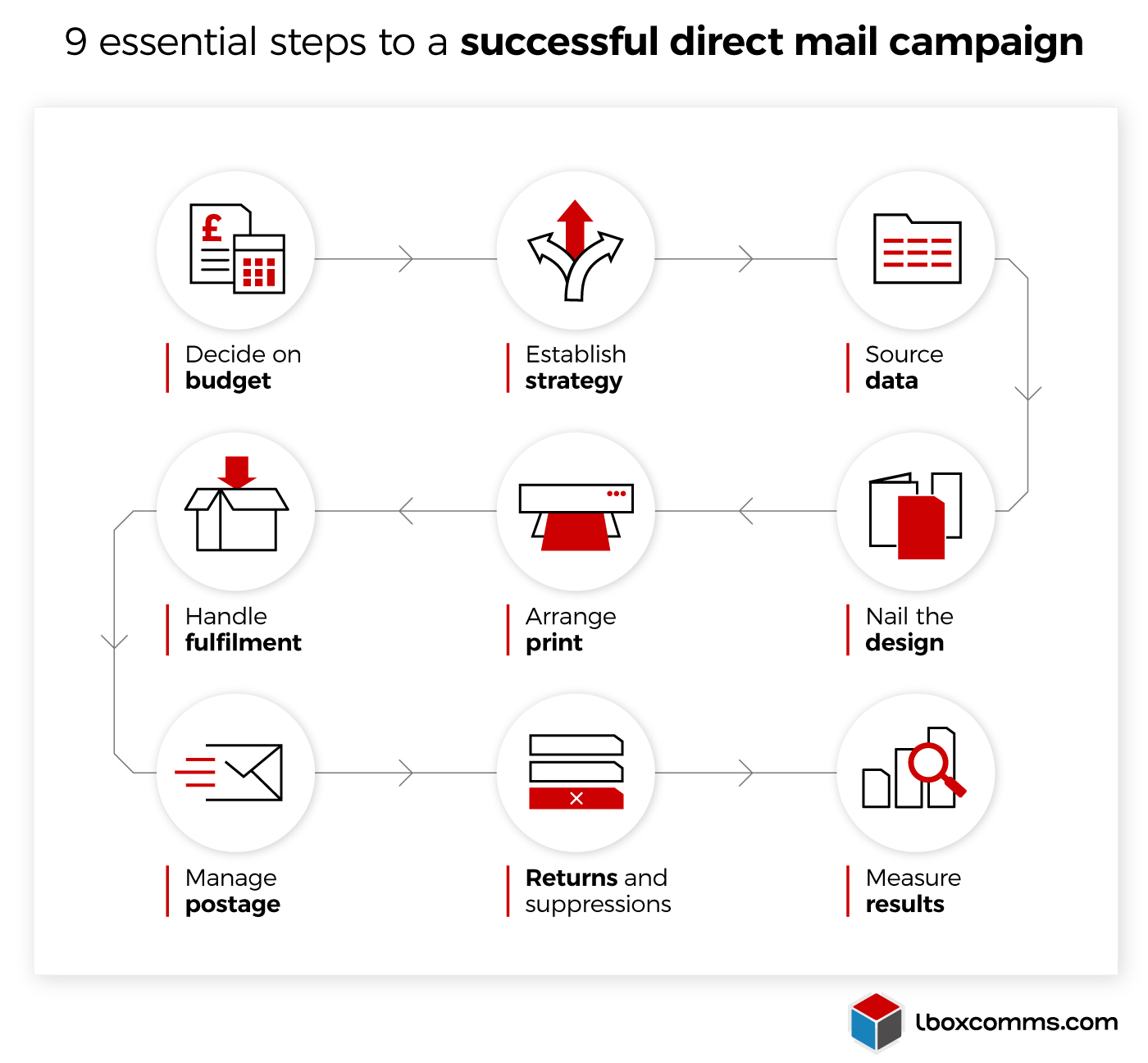 Franchises and leaflet distribution
A powerful benefit of leaflet distribution for franchises is its ability to raise awareness among local audiences. A well-designed, consistently branded leaflet, brochure or catalogue can grab people's attention and stay in homes for days, weeks and months – a regular reminder of what you have to offer.
Thanks to the significant staying power of printed mailings, especially in comparison to digital equivalents, leaflets can help franchisees grow and maintain a connection with locals. This can be very useful for a newly arrived franchise – sending out an announcement or introductory brochure to the neighbourhood can leave more of a permanent impression than a fleeting social media post.
Several ways your franchise may benefit from leaflet distribution services include:

Establishing your brand presence in a location with a timely announcement

Sending out regular updates or newsletters to your community of customers

Delivering menus, product catalogues and other mailings that have a long-term use for recipients

Attaching special offers, coupons or discount codes to inspire immediate commercial actions
There is a fair amount of crossover between direct mail marketing campaigns and leaflet distribution. While each is better suited for certain objectives – leaflets for brand awareness and direct mail for responsiveness – a combination of both can work wonders for the success of your marketing.
While direct mail can drive results, we are in no way suggesting a direct substitution of print for digital. In fact, a balance between digital and physical materials is often ideal, with both channels boosting the effectiveness of the other. For instance, the memory recall of a digital ad increases 44% when someone has previously received a piece of direct mail from the same brand.
Discover a smarter, more efficient approach to franchise marketing
We hope that this article has given you a solid foundation to market your franchise both at a national and local level, and the important role that printed communications can play in this. Direct mail and leafleting are far from dead art forms, and used in the right way, can represent some of the most reliable, cost-effective ways to generate results.
At Lbox, we have decades of experience helping franchise communities throughout the UK reach, inform and delight their local communities, providing them with the expertise to maximise the ROI of their campaigns across all types of direct marketing.
DM360 Direct Mail is complete campaign management based on your exact requirements. Whether you need a specific service guided by true experts, or a full end-to-end service for your mailings, we have you covered, with specialist personnel and machinery in:

Data sourcing and management

Design advisory

Print

Machine and hand fulfilment

Postage

Returns and suppressions
Alternatively, London Leaflets delivers your communications anywhere inside the M25, safely in the hands of our full-time, uniformed and GPS-tracked team. With 4 distinct distribution services available, we will find the most fitting approach to meet your objectives and budgets.
Ready to take your franchise marketing further? Talk to us today and discover a faster, smarter and better way to land in people's letterboxes.