Direct Mail
How Can Direct Mailings Make Your Restaurant a (Bigger) Success?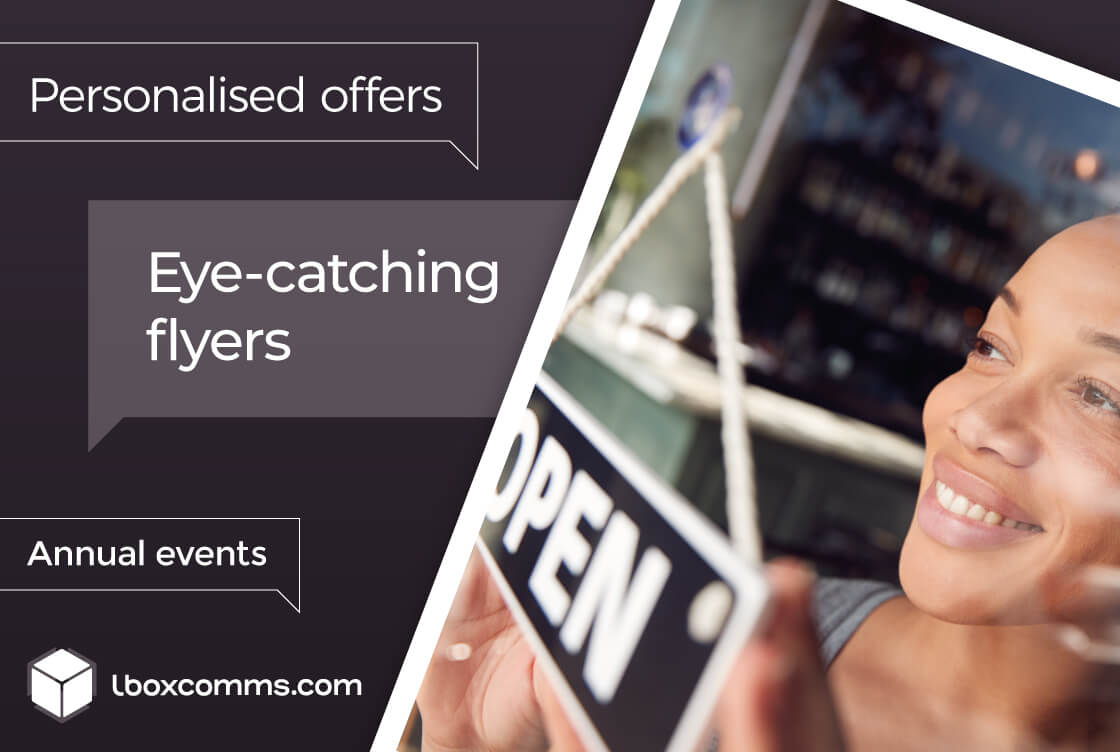 Direct mailing is a truly overlooked yet essential aspect of restaurant advertising. Unlike other areas of marketing, direct mail is an effective and trackable way of generating new customers. With the Autumn season and Christmas sneaking up on you, it's even more essential to ensure you will always be full to the brim with happy customers. Here are a couple of tips to ensure people will start booking tables soon!
Flyers
Get your flyers out far and wide to ensure you are maximising your customer base further than just the usual footfall. Let people know what your restaurant is all about; catch their eye with original styling and interesting content such as your daily specials or inspiring recipes. Be sure to mention if you offer takeaway or collection services.
Vouchers
Entice customers to book a table at your restaurant with 20% off vouchers, buy-one-get-one-free vouchers or another offer that will take their fancy. A good deal posted through direct mail will make your potential customer feel special and consider visiting – saving money is always a plus! Welcome new customers with these vouchers, or remind lapsed customers that haven't visited for a while that you want them to visit soon by sending them a personalised offer.
Loyalty
Every customer likes to feel valued so make sure you don't forget about your regulars! Consider sending out two discount cards to each loyal customer, one for themselves and one for a friend. This will encourage these customers to market your restaurant through word of mouth and gain you even more new customers.
Social media
Obviously include all your contact details on direct mailers, but don't forget to mention your social media pages! Customers are then likely to look you up, like your page and follow any offers or events that you post online.
Data collection
This is often a very underrated aspect of restaurant marketing, particularly within smaller chains and independents. Larger, more successful chains have recognised the huge benefits to collecting, managing and analysing customer details, personal choices and general trends. Collecting data on customer birthdays for instance gives you the opportunity to offer discounts for their celebration, encouraging them to hold their birthday event at your establishment.
Annual events
You should have individual and original mailing campaigns for each annual holiday, so you better start planning those Christmas campaigns imminently! Let us plan, design, create and mail a campaign that will get everyone running to your door this Christmas.
At Lbox we can help you create a direct mail campaign that encompasses personalised content, vouchers and loyalty cards for each of your valued customers. Create a boom of new and loyal customers with a unique and innovative direct mail piece for your restaurant!
Get in touch today or drop us an email to talk to our experts on how we can help your business.