Guides
Leaflet Distribution vs Local Radio Advertising: Which Should You Choose?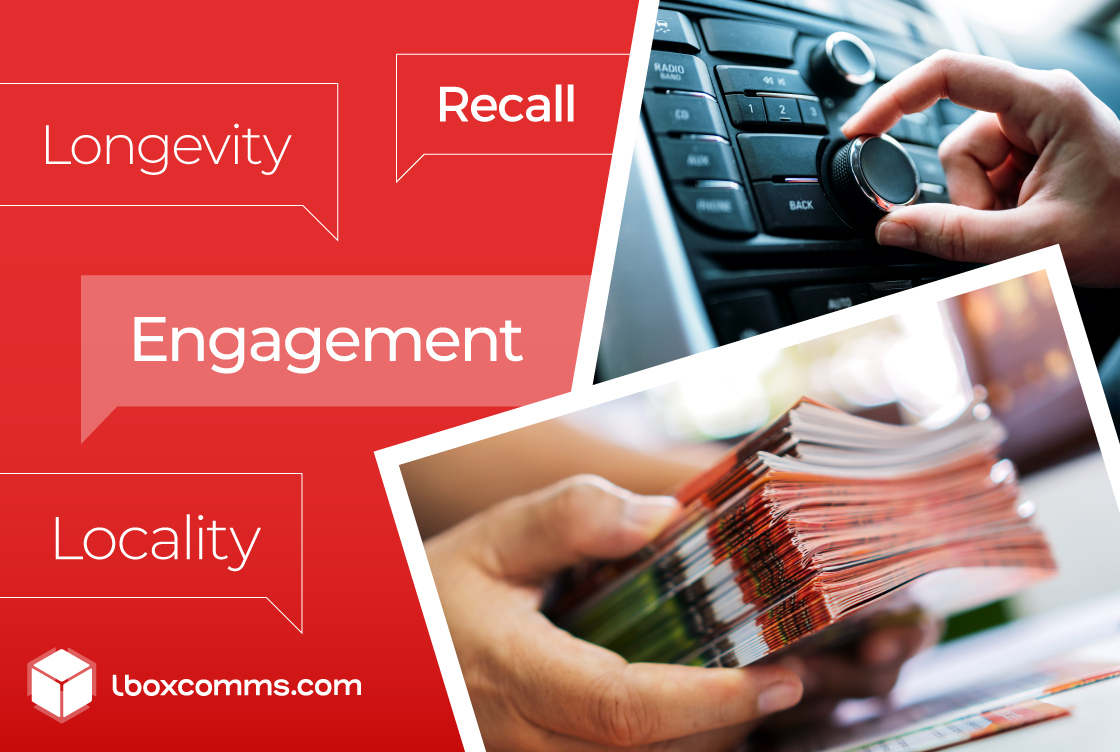 Key takeaways from this insight article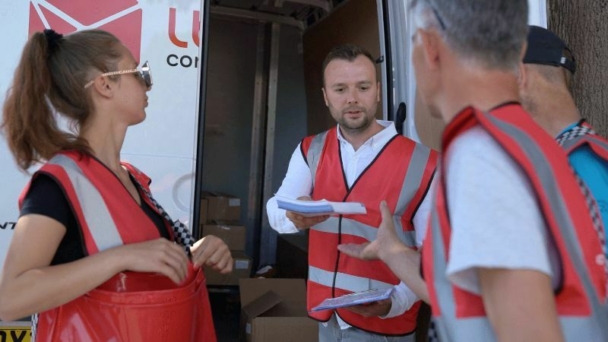 What you'll learn:
Why leaflet distribution and radio advertising is still effective

The advantages and drawbacks of each approach

The power that good leaflet drops can offer marketers
Today, there are more online platforms than ever to promote your business. But with the digital world becoming increasingly crowded, a growing number of brands are devoting their resources to tried-and-tested mediums like leaflets and radio.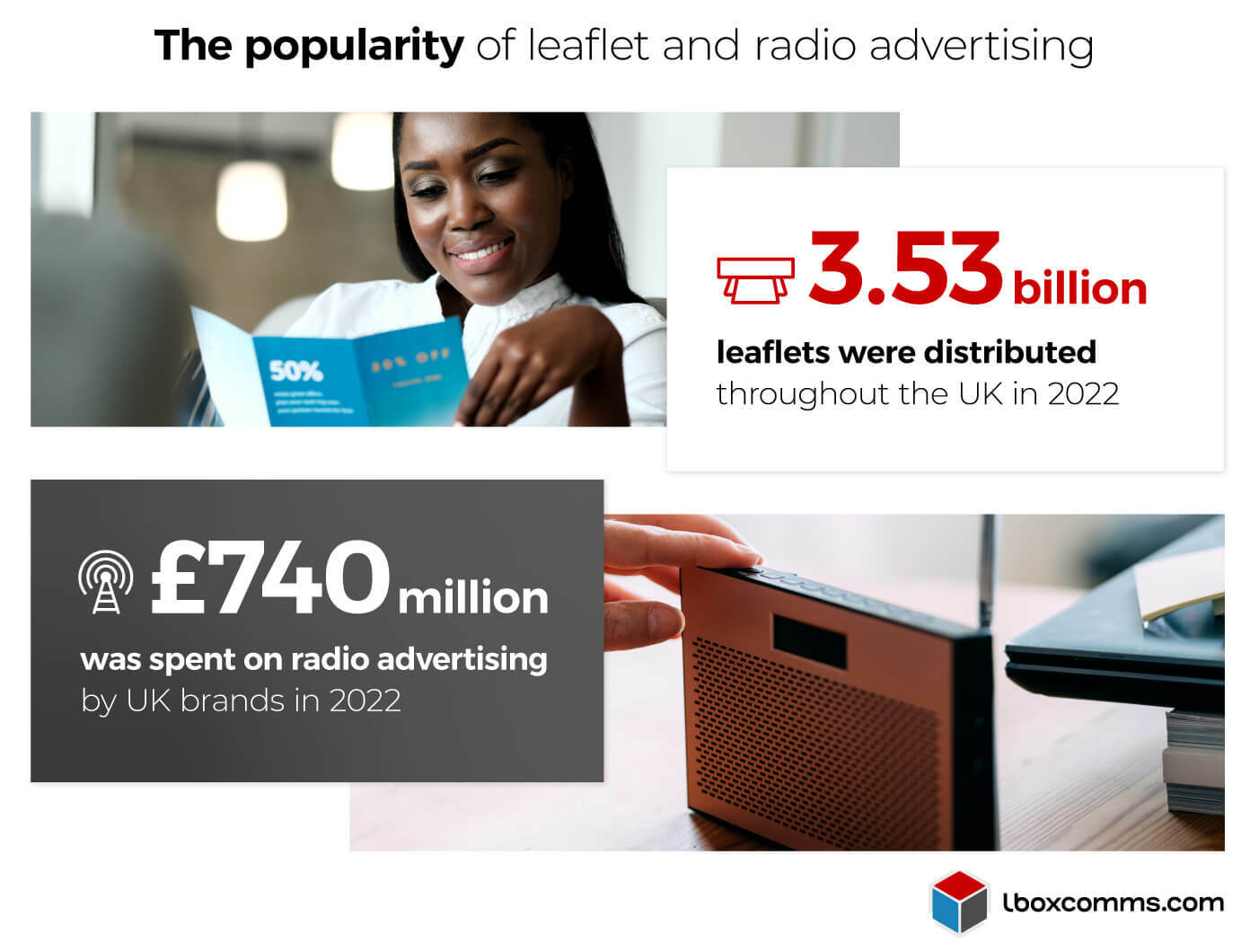 In this article, we explore what leaflet advertising and radio campaigns are, how they compare, and which approach is best for your marketing campaigns.
What is leaflet advertising?
Leaflet advertising, sometimes referred to as door-to-door drops, is a well-established marketing technique where flyers are created and distributed directly to households that fall into your target audience.
Much like other types of advertising campaigns, leaflet promotions aim to capture the attention of prospects and inspire meaningful action. This could involve encouraging charity donations, enticing lapsed customers to spend, or simply raising awareness of your takeaway in the local area.
What is radio advertising?
Radio advertising, on the other hand, is a way to spread your message to large groups of people, boost brand awareness and stimulate sales by promoting your business effectively through commercial radio stations.
Whether it's a catchy jingle, a straight read, or a sponsored feature on a show, radio advertising tends to capitalise on repetition to keep your brand top of mind for thousands of listeners, with campaigns that run for multiple weeks at a time.
How do leaflet campaigns and radio advertising compare?
As well as being channels with a long and trusted reputation, leaflet and radio advertising are both effective ways of tapping into a local area.
However, these two platforms are also vastly different – most obviously, in how they deliver their messages.
Leaflet vs radio: Presentation
Leaflets are a physical, visual promotion that prospects can touch, read and most importantly keep. This can be an effective way of establishing a physical presence in the homes of your audience, so your brand stays in focus.
Radio, on the other hand, doesn't have the same staying power as a physical flyer – at least right away. But with a memorable campaign and enough repetition, your advert may be able to echo in the ears of your customers even after your promotion comes to an end.
Leaflet vs radio: Targeting
When it comes to targeting, advertising leaflets are far more accurate, and can be sent to existing patrons, promising prospects or nearby households. This means you can precisely reach only relevant audiences, rather than take a scattergun approach. Leafleting is also highly accessible, as it can be sent to practically any household.
This differs from radio advertising, which delivers its message to a wider audience without the ability to target individual postcodes – who your message reaches and when is completely out of your hands. On top of this, radio is available to fewer people, as listeners must first own a radio or smart speaker to tune in.
Leaflet vs radio: Delivery
The way these marketing strategies are delivered differs noticeably. Printed door drops and flyers are slipped through a letterbox. This is hard for homeowners to miss, and why an impressive 73% of door drops are opened, read, filed or saved for later.
How does radio compare? Despite its ability to gain a larger amount of impressions, these adverts can be easy for a listener to miss – perhaps they were in a meeting, chose a different station to listen to, or simply hadn't tuned in yet.
Additionally, repetition is an essential element of radio advertising. And while it is highly effective in the short term, adverts that outstay their welcome run the risk of wearing your audience out and pushing prospects away.
Leaflet vs radio: Performance
Finally, let's answer the most important question – how do local leaflet distribution and radio advertising compare in attracting and engaging audiences? Let's examine their performance: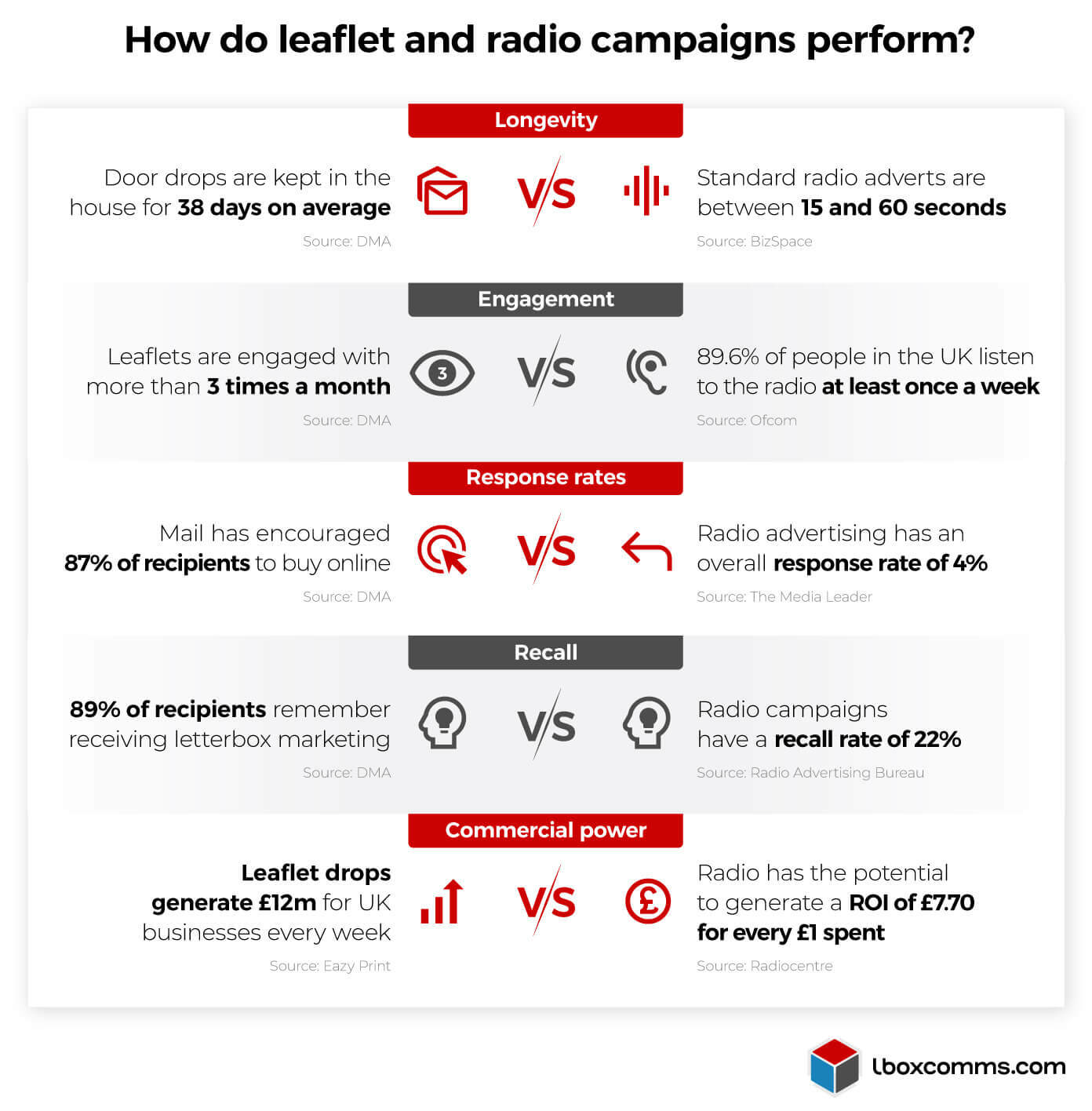 The immense power of leaflet distribution
As you can see, leaflet drops and radio campaigns are both effective ways of getting your message into the hands and minds of your target audience.
And while the broad appeal of radio makes it a valuable avenue for many brands to explore, it's hard to ignore the outstanding potential that leaflet drops can bring to almost any marketing mix.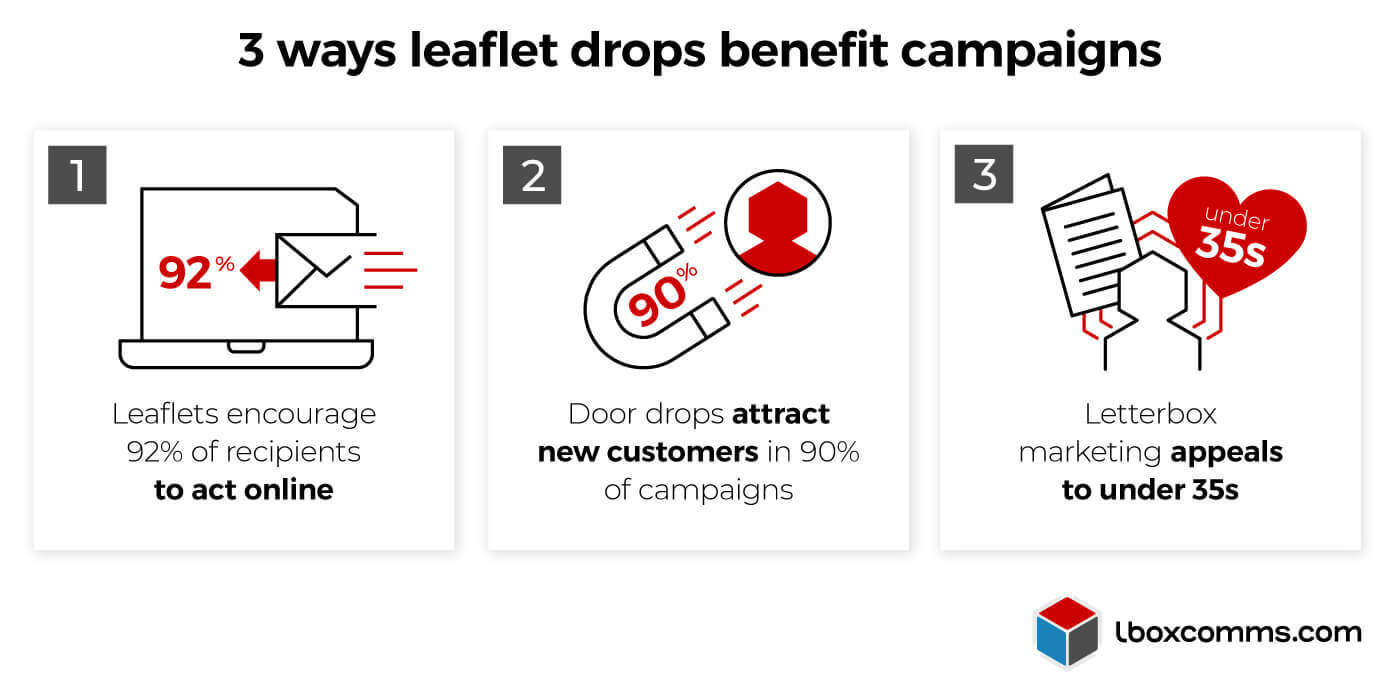 Despite these promising figures, many brands continue to overlook this medium. Spending data from UK marketers reveals companies invested just £181 million in letter drops, compared to radio's staggering £740 million.
With less competition in this space, there's a golden opportunity for you to make a strong, lasting impression on your target audience through print. Plus, with data showing that the effectiveness of flyers is on the rise, there has never been a better time to get started.
Want to get the most out of this promising local advertising tactic? Read our comprehensive 12-step guide to better leaflet marketing campaigns.
Discover the smart way to develop high-performing leaflet drops
We hope this article has helped you understand where the strengths and weaknesses of leaflet distribution and radio advertising lie, and which is the right decision for your next campaign.
If you're looking to incorporate this powerful marketing tactic in your next campaign, our local leaflet distribution in London can get your communications seen, heard and delivered to every street, postcode and borough inside the M25 with absolute efficiency and accuracy.
Powered by a full-time team of uniformed, GPS-tracked distributors, our safe hands ensure your door-to-door drops reach their destinations on time and on budget.
And with four distinct distribution services available – Network, Solus, Shared, and Selective – London Leaflets accommodates practically any objective and budget.
Ready to take your letter drops to the next level? Talk to us today and discover a faster and smarter way to reach your audience's letterboxes.