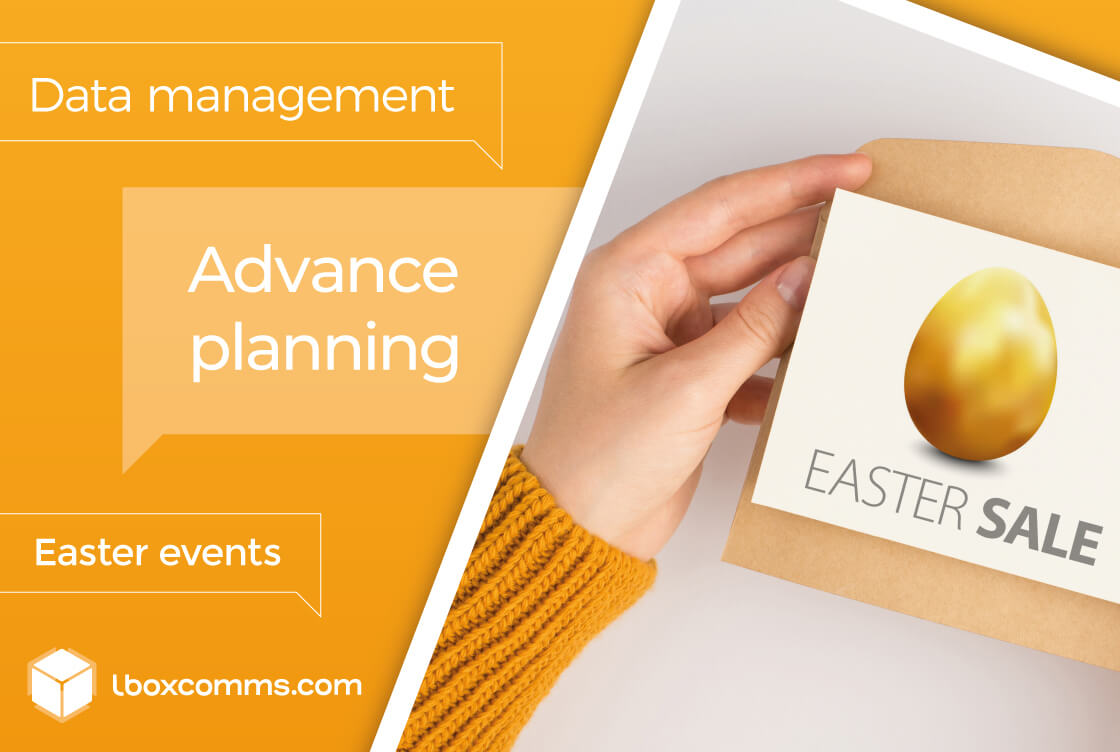 It may feel like the New Year fireworks have only just gone off but it really is time to start planning for your Easter promotional campaigns. Have you started considering your marketing for this great annual opportunity? Easter is the perfect way to appeal to a wide range of audiences, young or old. So get ready for the bunnies, chocolate, Easter eggs and hot cross buns and think about how your brand can incorporate these themes to target new and current customers.
Whatever the sector of your company, Easter direct mailing is a great way to attract more business and market your brand.
Restaurants and bars can be sending out Easter menus and seasonal offers.
Hotels can send out offers for last-minute Easter getaways.
Travel Agents can propose places to spend the Easter weekend
Florists can advertise their Easter-themed bouquets.
Gyms can organise pre-Easter personal training sessions for lent or post-Easter health sessions or reduced membership
Charities can organise Easter egg hunts to raise money
Takeaways can promote Easter deals for the bank holiday evenings
These are just a couple of Easter marketing opportunities. Get in touch for a more bespoke discussion about the direct mail potential for your business.
Where to start?
Start planning NOW to make sure your promotions land on your customers' doorsteps before Easter.
Book in with a direct mail company as soon as possible. We offer full design, print and distribution services.
Don't do the same old thing you always do. Get creative and think about modern and innovative ways to attract your customers. Our design team can help.
What do you want to achieve and do you have the resources to achieve it? We can help you prepare your mailing list and data management as well as consider your print solutions and product sourcing. Get in touch now to see how we can find the best solutions for your brand, promotion and budget.
Let's start planning your direct mail for Easter. At Lbox we have the experience and expertise to design, manufacture and mail out the perfect direct mail campaign for your business. We offer a personal, professional, flexible and cost-effective service for all your direct mail requirements.
Get in touch on 01344 481 575 or drop us an email at booking@lboxcomms.com.