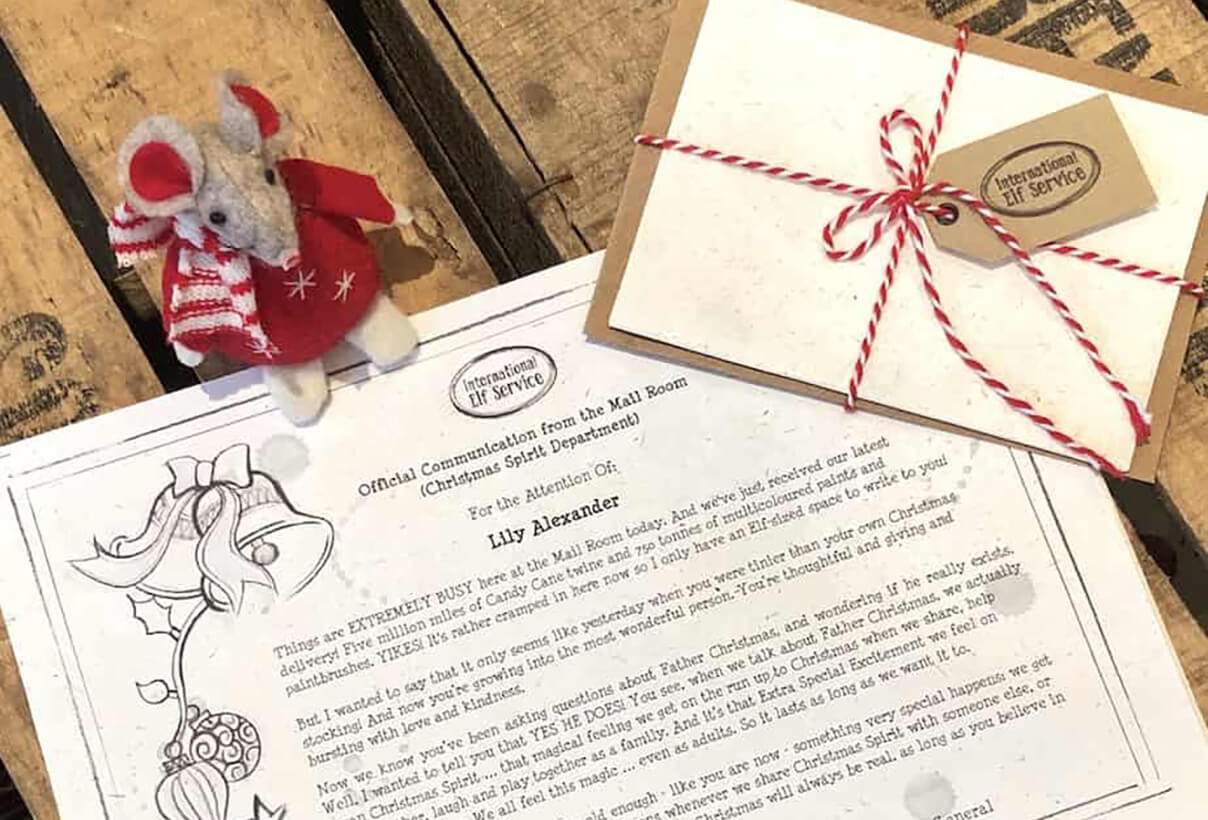 Communications
International Elf Service relies on DM360 Direct Mail to deliver magical Christmas campaigns
The Background
The International Elf Service (IES) is a family-run business promoting family time, inspiring imagination and taking children and families on a magical literacy journey in the form of personalised Christmas advent letters for all ages to enjoy.
IES provide beautiful bespoke illustrated handcrafted items, and we at Lbox have had the pleasure of being involved with IES for several years. As the business grew, Emily Beckloff, the Director of IES, turned to us to help keep up with demand.
Emily needed a mailing house that understood the level of detail required to fulfil her products and a touch of creative flair for these magical Christmas campaigns.