Direct Mail
How Effective Has Direct Mail Been During the COVID-19 Pandemic?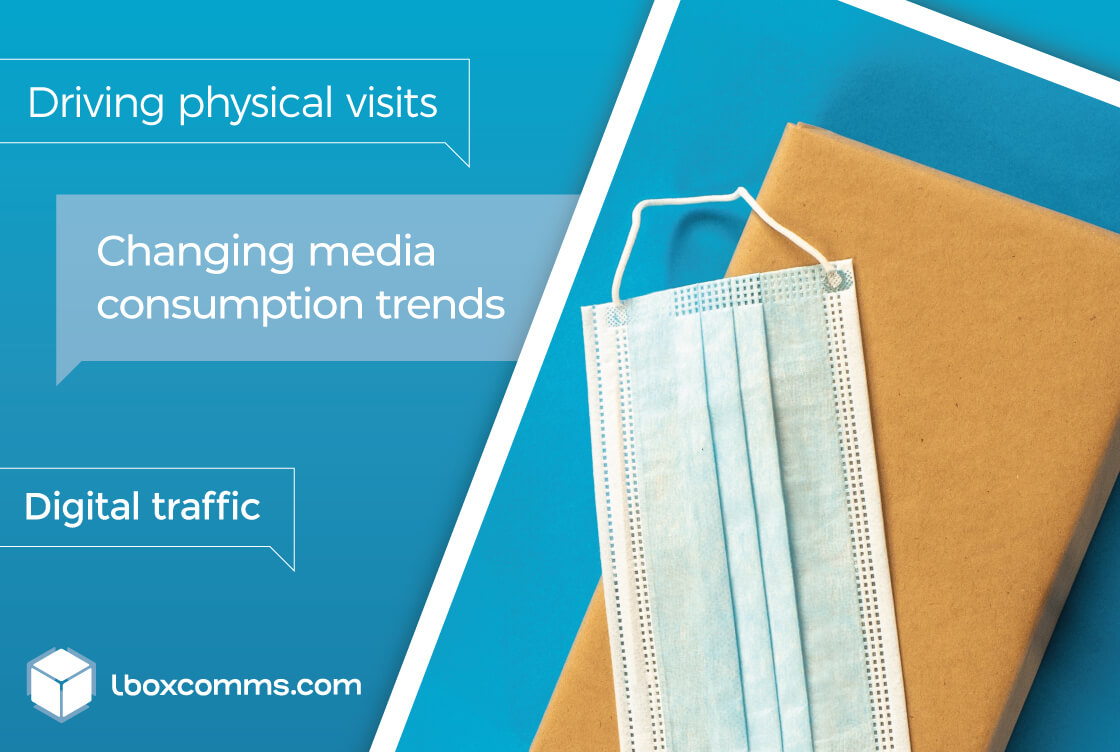 Despite the recent announcement that all coronavirus restrictions in England have now been lifted, the future remains somewhat uncertain. Millions of people have been affected by the COVID-19 pandemic from a personal and professional standpoint – it has impacted how we live, work, learn, communicate, and consume and digest information.
When looking back on the data provided by JICMAIL (2021), the impact of direct mail has been more significant than ever. While most of us use social media and videoconferencing to stay connected, interestingly, direct mail marketing remains more effective than digital and online advertising. What's more, while it's impossible to predict what the future holds, if the recent statistics from consumer behaviour with direct mail are anything to go by, we can expect more of the same in the future. If anything, it looks like more businesses may venture into direct mail advertising and take advantage of its many benefits.
This short guide will break down these JICMAIL statistics and explain them in detail, to highlight the effectiveness of direct mail campaigns.
Direct mail in 2021
If you've been pondering whether to invest in direct mailing services, this is the guide for you.
In the first quarter of 2021 (Q1), the data released points towards improved mail effectiveness, while the UK was facing a national lockdown brought on by the Government in response to the growing prevalence of COVID-19.
18 months later, the NHS has since instilled a robust vaccine rollout programme, and all coronavirus restrictions have been lifted. However, that does not change the fact that direct mailings are tremendously engaging and lead to a plethora of positive responses and promising signs for businesses that take advantage of these services.
Statistically speaking, physical mailings like leaflets, brochures and flyers drive fewer people to a specific location or address. Printed physical mail is, however, particularly effective at moving people online, which makes up for that. Naturally, this was the aim of many companies during the first national lockdown, who were focused on retaining a presence on social media and the web but utilised mail delivery services which were always classed as an essential service by the Government.
As a result, targeted direct mail campaigns led to some promising stats, outlined below.
How effective is direct mail in 2021?
Mail volumes grew by 3% year-on-year (YoY), which was spearheaded by direct mail communications.
Mail effectiveness recorded growth across most customer journey stages.
A combination of direct mail, door drops and business mail led to the following:

7.5% of all mail prompted a brand discussion (which was a 15% increase YoY).
9% prompted a visit to an advertiser's website (32% growth YoY).
5.3% prompted consumers to check their account details (10% increase YoY).
6.2% of all mail led to general online visits for more information (41% YoY increase).
Source: JICMAIL Item Data Q2 2017 to Q1 2021
In addition, commercial effectiveness growth rates reduced the need for frequent interaction, emphasising that direct mailings must be striking, positive and concise to have a greater impact. While direct mail frequency and item reach may have taken a marginal decline during Q1 2021, there is still evidence of these mail behaviours holding firm.
Using direct mail marketing during COVID-19
While only essential shops remained open during national lockdowns, and every location deemed non-essential effectively closed until further notice, mail proved incredibly effective at driving digital traffic during these periods. Between the Spring and Winter lockdowns of 2020, direct mailings were a powerful tool for driving people to physical store locations, but there was still a positive upswing in digital effects.
This is evidence that direct mail is changing how consumers consume media from brands and subsequently interact with them.
Consumers have shown a growing affection for mail during COVID-19, and there is very little to suggest this trend is slowing anytime soon. This is why it's vital to incorporate direct mail campaigns into your marketing.
Delivering direct mail campaigns that work
If you're inspired to begin creating targeted direct mail campaigns, we advise you not to be too hasty. Instead, take the time to research your market and audience, and identify how you want to engage with them. If you need expert assistance from an experienced, professional direct mail company, look no further than Lbox Communications.
From legally sourcing GDPR-compliant and relevant user data to expert mail fulfilment, through to 24-hour print and delivery, we can help you every step of the way. DM360 Direct Mail takes full campaign management responsibilities for our clients, giving them more time to focus on their business. At the same time, we utilise our high-grade equipment, industry knowledge and trusted network to deliver winning results.
We can do the same for you, so get in touch with us to see how that's possible.